Hearty Soups, Sumptuous Stews, and Creative Chilies: A Food Safety Standard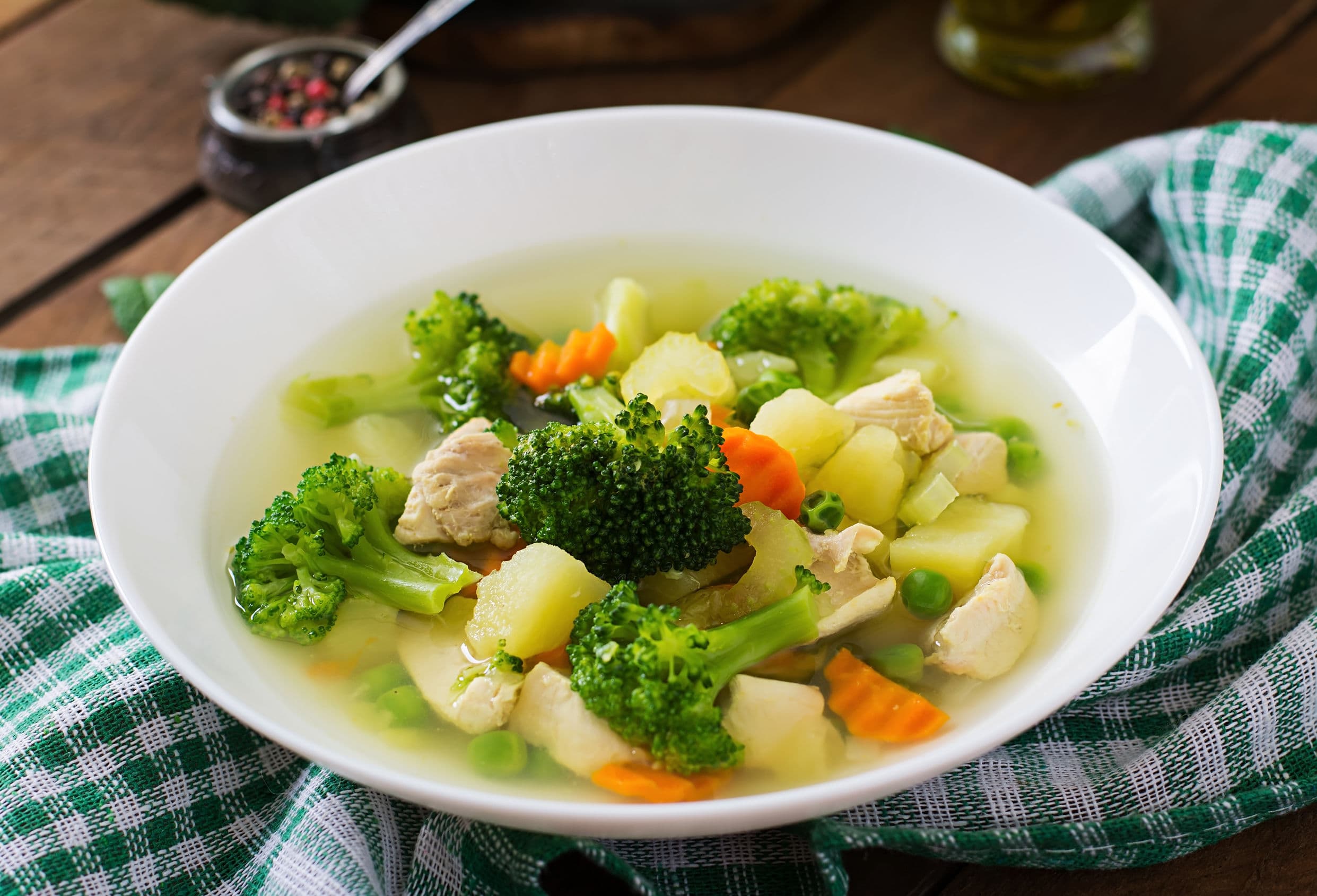 Cold weather means comfort food, and this is the season for hearty soups, sumptuous stews, and creative chilies! These meals are comforting - soothing your soul while taking away that inner chill. The truth of the matter is they might not be so comforting after all - at least, not for restaurant owners! Food safety with your warm foods is of the utmost importance, especially when cooling them for storage.
Thick foods like these are the most difficult to cool properly. They need to be moved to shallow ( 2 inch,) stainless steel pans to bring down these large volumes of food in a timely manner before promoting bacterial growth. They may also be chilled in an ice water bath, stirring often. They need to drop from 135 degrees to 70 degrees within two hours and then cooled from 70 to 40 degrees within four hours.
This should never happen in a merchandise case... It will raise the temperature of all the other food items, making the unsafe.
Heating these stews and soups back up to the proper temperature can be a safety hazard, and you can easily overcook or spoil your items! Food rethermalizers are the best option for reheating items, as it heats it gradually and then can hold the food at a consistent temperature. Another great way to cook soups is to utilize your braising pan with tilting skillet for easy pour ability! Remember to keep items covered tightly and to check often with the always handy digital thermometer.
Serve cold-weather comfort foods to please the masses, but ensure that they adhere to food safety standards to keep you and your guests happy.
Cynthia Maier
Cindy@ckitchen.com
347-394-7584
Sales Consultant
CKitchen.com
E Friedman Associates Inc