Offer Healthier Options With Low-Cholesterol Foods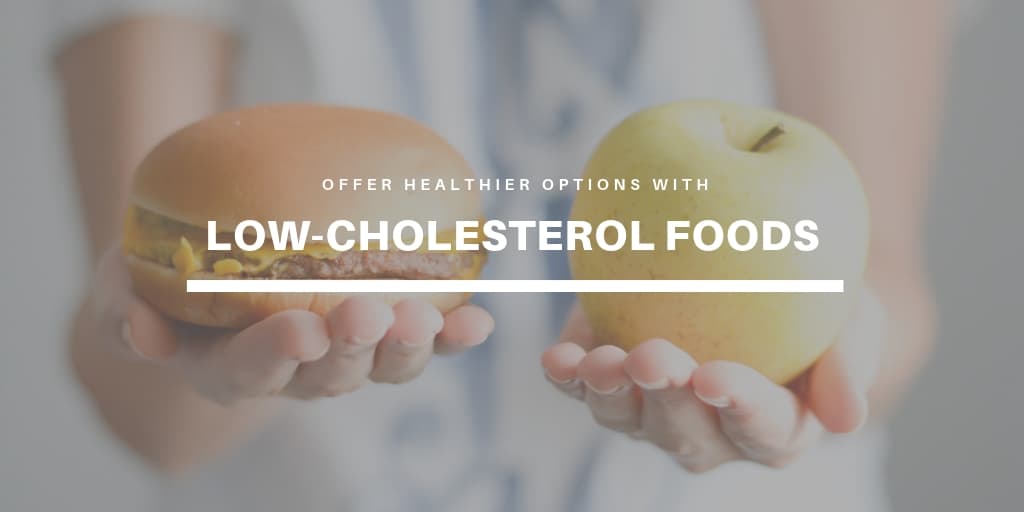 Heart disease is one of the leading causes of death in the United States. According to the Center for Disease Control, over 616,000 people passed away due to complications from heart disease in 2008. A quarter of the fatalities in America are due to this problem. Meals high in cholesterol are the main reason behind atherosclerosis, and restaurants looking to promote a healthy diet should consider adding low-fat foods to their menu.
The reason why some foods contain so much fat is because it tastes fantastic. Eggs made with butter and milk have a rich flavor that is hard to duplicate, and thick-cut bacon is often much more filling than the alternative turkey bacon. In order to keep customers' palates happy, chefs need to learn how to swap fattening ingredients for healthy ones without losing taste.

Some very healthy ingredients to include in dishes are the different types of nuts. Walnuts, cashews, almonds - all of these miniature items are high in polyunsaturated fat, which can help to lower high cholesterol. Instead of a caesar salad, make a walnut, cranberry and feta salad instead.

Another way to lower the general amount of fat is to use margarine and vegetable-based oil while frying and cooking. If a chef is creating an omelet using the Montague DG2448-SAT Legend, he should ditch the butter in favor of olive oil. Much of the fat in such dishes comes from the lubricant that is in the pan, and olive oil is very low in fat and a much healthier choice than butter. The best part is that it tastes nearly the same as its dairy counterpart.
In terms of animal products, we all know how good pork, beef and other red meats can taste. There is no meal more traditional in the United States than steak and potatoes. However, recent studies have linked a high consumption of red meat to higher mortality rates due to its fatty properties. A good way to avoid this whole problem is to substitute it with chicken, fish and other seafood.
A bed of whole wheat pasta with scallops and a lemon-vinaigrette sauce will taste just as good as a bacon and meatball bolognese sauce. With proper restaurant equipment, a chef can use these alternative ingredients to provide customers with healthier choices.