Craft a Kid-Friendly Menu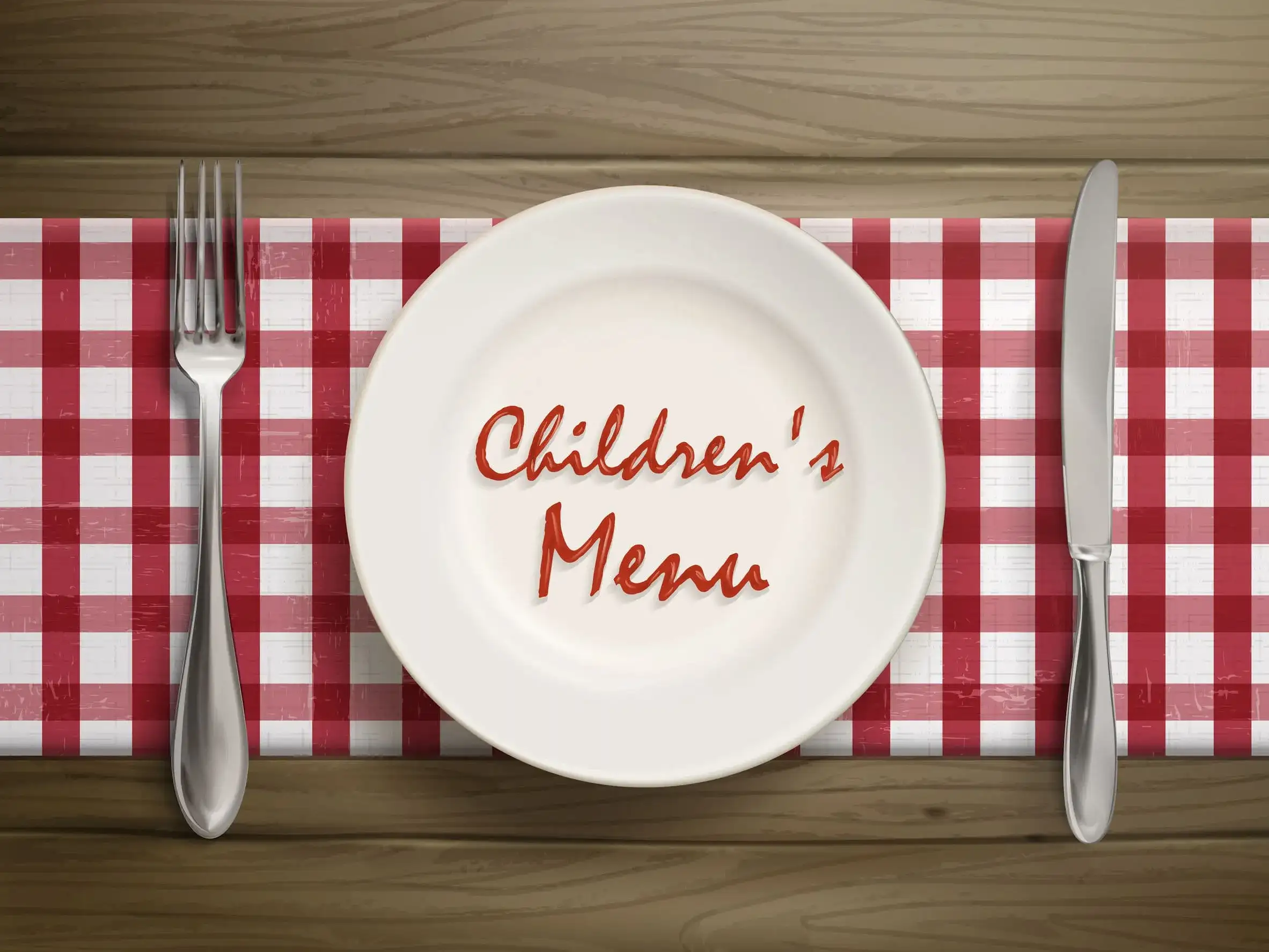 Restaurant owners looking for the designation of "kid-friendly" or "family-approved" may want to consider spending extra time crafting a menu that parents and children will enjoy. Too many establishments settle for boring entrees instead of branching out because owners and chefs are worried about pleasing kids. In addition, these meals are often very unhealthy and don't provide a balanced, nutritious meal for the littlest customer.
Here are four meal ideas to consider serving to kids:
1. Barbecue chicken, green beans and potatoes. For a messy treat that requires a bib and a wash cloth, consider giving children the same treatment as adults with a healthy, balanced menu item. Chicken is a grand source of protein, rich in both taste and vitamins, while green beans offer antioxidants that support good health.


2. Ham and macaroni and cheese with salad. Add a bit of flavor to a traditional meal by crafting a ham and macaroni and cheese casserole. Baking the dish and adding protein results in a more balanced meal. Consider sprinkling bread crumbs on the dish 10 minutes before it is ready for a crusty, golden-brown finish. Kids will be excited by the macaroni and cheese and may not even question why it tastes slightly different than boxed varieties.




3. Scrambled eggs and fruit. For breakfast, consider offering delish scrambled eggs. A restaurant can varying add-ons such as cheese, onions, ham, bacon, broccoli, peppers or turkey. Use a fruit salad as a side to the breakfast entrée for a sweet, healthy dessert. A child may enjoy tasting the naturally sweetened dessert after a filling egg meal. In addition, a restaurant owner could offer a fruit salad comprised of local produce to support regional business.


4. Hummus plate. If children love finger foods, they might enjoy a hummus plate with vegetables, pita chips and tortillas. Kids will enjoy the opportunity to dip and scoop to their hearts' content for the duration of the meal. In addition, a vegetarian family can count on this dish to offer a healthy, non-meat menu option, which can sometimes be difficult to find.




Serve these items in a buffet style for customers' enjoyment. Restaurant equipment such as the Delfield Drop-In Hot Food Well Units allows menu items to stay warm and fresh throughout dining hours.