Chefs Need Preparation Tables in Their Restaurants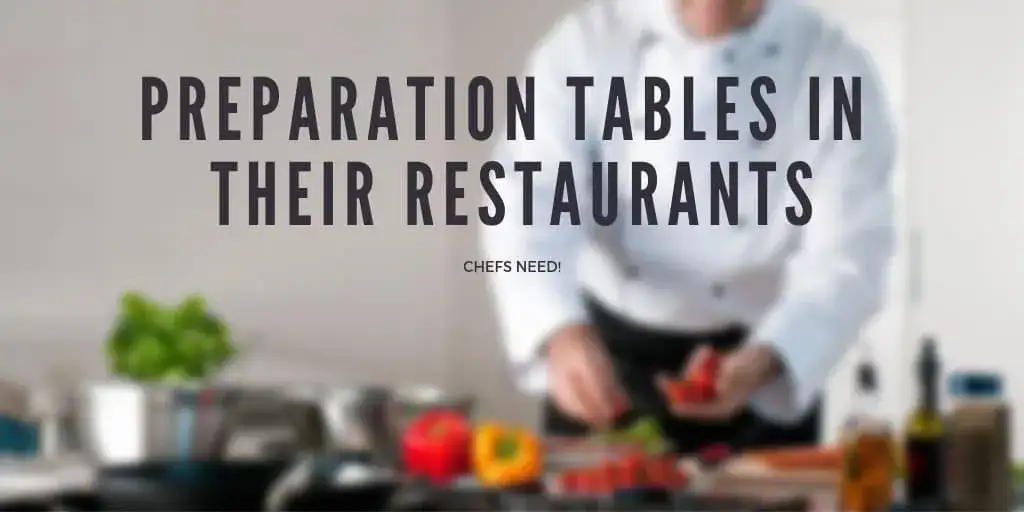 A lot of restaurant equipment goes overlooked when business owners are preparing to open up shop, but similar to how an artist without paint cannot create art, a chef without a production table cannot craft a properly seasoned meal. While the oven, dishwasher, freezers and food have all been ordered, many entrepreneurs neglect to purchase the proper preparation station for chefs to use when plating a dish.

The Advance Tabco BGT-304 Wood Top Baker's Table with Galvanized Base and Drawers may be a chef's most valuable tool in the kitchen. The table has tiered sets of stainless steel drawers that can be used to store necessary food preparation supplies, such as knives and other restaurant supplies. Furthermore, the table is laminated with thick hard maple wood and has raised corners to keep ingredients on the table and not on the floor, where they can cause accidents.
The Advance Tabco BGT-304 is a valuable piece of equipment that will stand the test of time. Restaurant owners will benefit greatly from employing the help of such a work table, as its superior design allows for easy storage, preparation and sanitation - all qualities that chefs should look for in equipment that they use to prepare their reputable meals.