Cold Weather Foods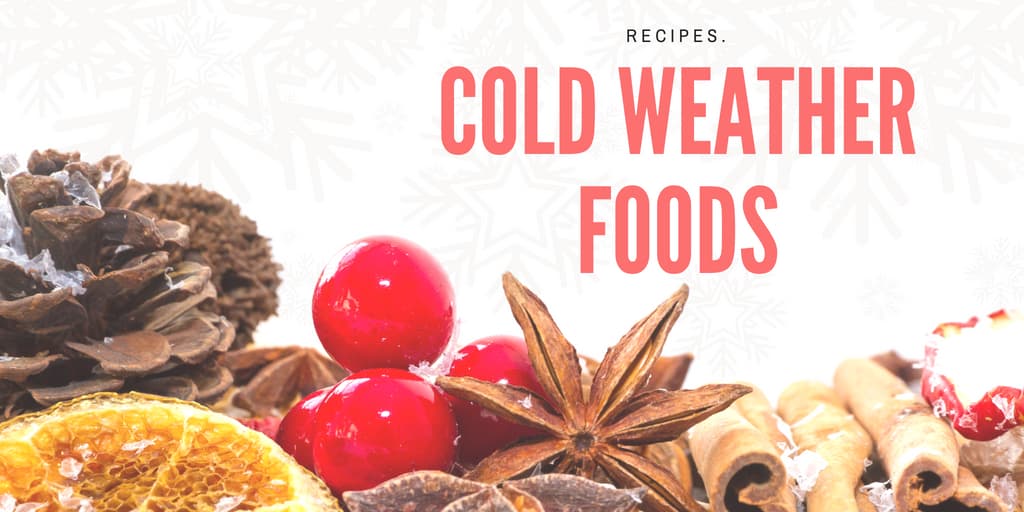 Pumpkin spice lattes, squash soups, and oven-roasted turkey all usher in the flavors of fall! The nostalgia of cozy meals at a warm hearth draw customers to restaurants with fall-friendly meals. Comfort foods shaped around richer, thicker, and more flavorful dishes should comprise the bulk of your fall and winter menu selections. If you haven't already, start to warm up to the idea of a renovated menu for the cold weather seasons.
Hearty appetites demand filling meals, and there's no better season for this than fall. Physiologically speaking, humans have evolved to bulk up on high calorie, high density foods as the weather cools down in preparation for barren winter crops. Those who didn't fill up before-hand may have found it more difficult to survive harsh winters. While the dangers aren't nearly so threatening in modern America, the urges still exist for filling meals in colder weather!
Combining a mix of traditional comfort food favorites with trendy harvest options is the key to success in cold weather seasons. Here are a dish ideas to keep in mind when designing your fall menu:


Butternut Squash: There's nothing more versatile than the sweet vegetable known as butternut squash. Preparing this squash as a thick soup is a traditional favorite, but consider changing things up a bit by making a butternut squash macaroni dish! Prepare individual portions ahead of time in ramekins to offer as a side to standard meals.
Potato: Any type of tuber is a great choice for a fall menu, and potatoes could potentially make multiple appearances in your lineup! Try this interesting Maple-Kissed Cream of Sweet Potato Soup with Bacon Cheddar Crostini recipe for an interesting twist on a classic favorite.

Apple: For dessert? Not necessarily. While a fall favorite that comes to mind is typically apple pie, consider adding crisp apple slices to savory dishes or applesauce to tender meats such as pork for a hint of sweet with the savory. Or, give this Apple and Cheddar Penne Pie recipe a try to really change things up!

Pot Pie: While chicken pot pie is the classic favorite, consider changing up the poultry to turkey for that hint of Thanksgiving dinner! With a side of cranberry sauce, you've got yourself a truly festive creation.
When changing your menu to reflect cold weather tastes, consider adding a mix of the familiar with the trendy or creative. You'll satisfy the traditional while catering to the hip, and your chefs will have the ability to work with a wide variety of standard selections and innovative dishes!
JENIFER AQUINO
Sales Consultant
CKitchen.com
E Friedman Associates Inc
T: 800-555-0666 x 1975
D: 516-882-1975