Top Healthy Autumn Meals and Tips For People With A Busy Schedule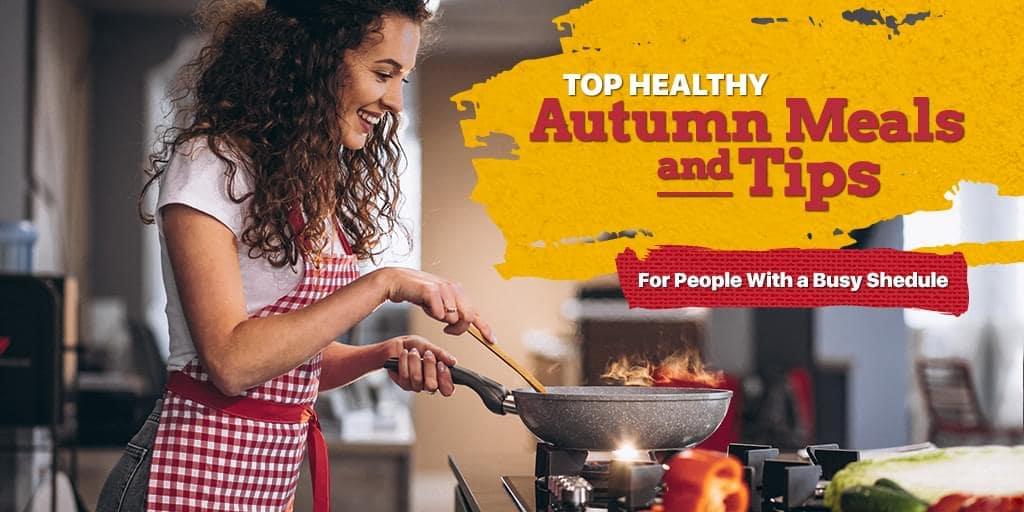 When you have your hands full, your stomach should be too so you have enough energy to get through the day. But is there a way to prepare healthy meals for you and your family in a short amount of time? In the past, when you are always on the go or simply too busy to whip up an entire meal, it seemed as though there was no other quick fix other than unhealthy takeout food. Now, there are more nutritious "shortcuts" that offer the full health benefits for half the time so that you can squeeze some healthy home cooking into your packed schedule. And there is no better time than now to tweak your diet as there's no end of ingredients at your disposal during the autumn season. In fact, even with just less than 30 minutes to spare, you can open yourself to a world of delicious healthy autumn meals.
Stay in season
Fruits and vegetables are best enjoyed when they are in season because they are packed with essential nutrients and twice the flavor. Foods that are not in season tend to rely on chemicals and preservatives to keep them fresh.
During fall, you've got a litany of options that can easily fit your healthy autumn diet. Cauliflower, cranberries, ginger, grapes, and okra are at their freshest during fall. Many fruits and vegetables overlap in terms of seasonal availability that you can get them fresh the whole year or at least two seasons, so you can still keep with your healthy autumn diet and change it up very easily if you need to.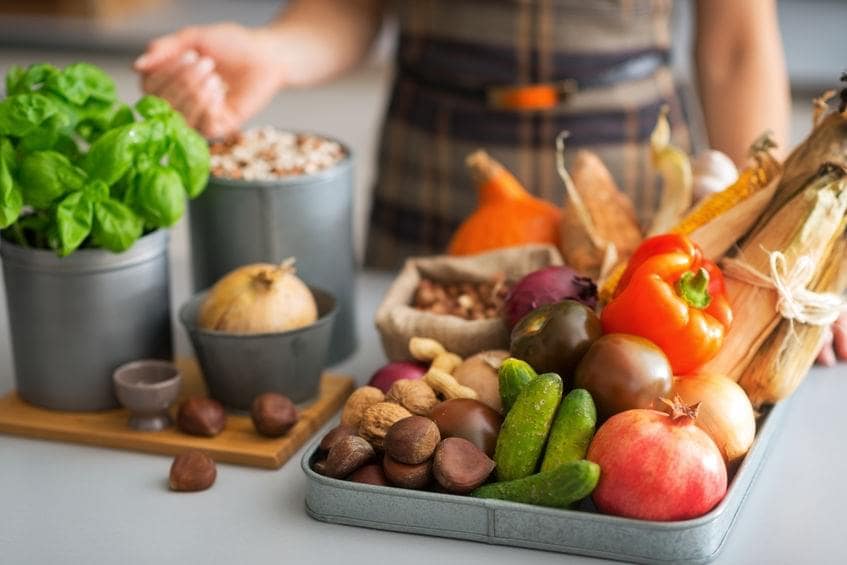 The importance of cooking
Choosing the right food is just one-half of the entire eating healthy business. The other is knowing how to prepare the food. Donald Hensrud, MD, medical director of the Mayo Clinic Healthy Living Program, notes via Health.com that some cooking methods are better than others. The best ways to cook your food are steaming and poaching simply because they use less fat and retain much of the healthy components in the ingredients. Research suggests that eating meats cooked at high heat might be linked to increased risks of colorectal and pancreatic cancers, so while you can still enjoy your steaks and whatnot, these should be better reserved for special occasions for a healthier, more manageable dose. The key is balance. Steaming and poaching will not limit your menu as you still get tons of flexibility as to how you prepare your food and harness all the health benefits.
Steaming is all about cooking products at gentle heat. There is minimal shrinkage, which means you can get more out of your stock. You'll notice that vegetables and meats that are steam-cooked retain much of their beautiful colors, textures, and most importantly their nutrients. Steaming eliminates the need to add oil or butter, which keeps the calories down.
Poaching is another cooking method that makes the most of moist and gentle heat. This technique involves simmering food in liquid such as broth or water, and you can use it on salmon, chicken breast, and delicate foods like eggs. It is recommended to have a meat thermometer when poaching meat to ensure that it is cooked properly. As a reference, chicken should be cooked at 165 degrees Fahrenheit. For fresh beef and pork, it is at 145 degrees.
The right equipment
It is important to invest in equipment that will help you produce delicious healthy dishes the way you want them. An oven is a simple and convenient investment that could open up a lot of cooking opportunities that can diversify your diet plan. Panini grills can make quick work of healthy sandwiches. More than cooking tools, you should also have a proper storage system that will allow you to store food in bulk so you don't have to run to the grocery store every time you have to cook. Freezers will help prolong the shelf life of the food while a dedicated steamer will help you produce delicious healthy foods with all their nutrients and flavor intact.
Three recipes for a healthy fall
We chose three healthy autumn meals that are not just very easy to prepare but can also be stored and saved for extended periods. These recipes can be easily adjusted to feed large groups and are made with ingredients that are easy to digest and available during summer or all year round. If you are looking for more healthy food ideas, check out our blog.
1. Taco
A taco gives you a lot of leeway for creativity so you can swap out standard ingredients for much healthier alternatives and it would still be as enjoyable as the "standard" taco. You can skip frying the corn tortilla shell altogether and you've already saved time and cut out a lot of fat from the meal. You can't go wrong with beans as filling as they are a great source of protein and carbohydrates, but the healthiest meat options you have include ground turkey, which is the star of this healthy summer recipe from Real Food Whole Life. If you are looking for some quick and healthy taco recipe ideas to add to your summer rotation, this delectable 20-minute creation will be perfect. This recipe uses a combination of sweet peaches and fragrant basil, which has summer written all over it. If you want a vegan taco recipe instead, you can always swap out the tortilla for lettuce and meat for beans. When you are ready to take the next level, you can start making your own tortilla too!
Yield: 8 tacos
Ingredients
Tacos: 1 lb ground turkey, dark or light meat, 8 corn tortillas (warmed), 1 tablespoon olive oil, ¾ yellow or white onion, ¼ teaspoons salt, ½ teaspoon garlic powder, ½ teaspoon cumin, sliced avocado
Salsa: 4 ripe firm peaches, 2 limes, ¼ yellow or white onion, 2 teaspoons basil, ⅛–¼ teaspoon salt, 1 teaspoon chopped jalapeño (optional)
Directions
Before you get to cooking, juice the limes and finely chop the peaches, onion, and basil for your salsa.
Heat the olive oil over medium heat in a large sauté pan. Add ¾ of the chopped onion (save the rest for the salsa) and ⅛ teaspoon salt. Sauté for 3 to 5 minutes. Stir occasionally until the onions are softened.

Add the turkey, garlic, cumin, and ⅛ teaspoon salt. The turkey should cook for 8 minutes and make sure it is brown and cooked thoroughly. Stir occasionally.

Warm tortillas in the microwave oven or over a gas stove on low heat.

For the salsa, mix and stir the sweet peaches, lime juice, the rest of the onion, basil, and salt in a bowl. This is the time to add in the jalapeno as well if you want an extra punch to your salsa.

Assemble the tacos to ensure uniform servings or simply spread out the ingredients in separate vessels to be constructed by your family or guests as they want.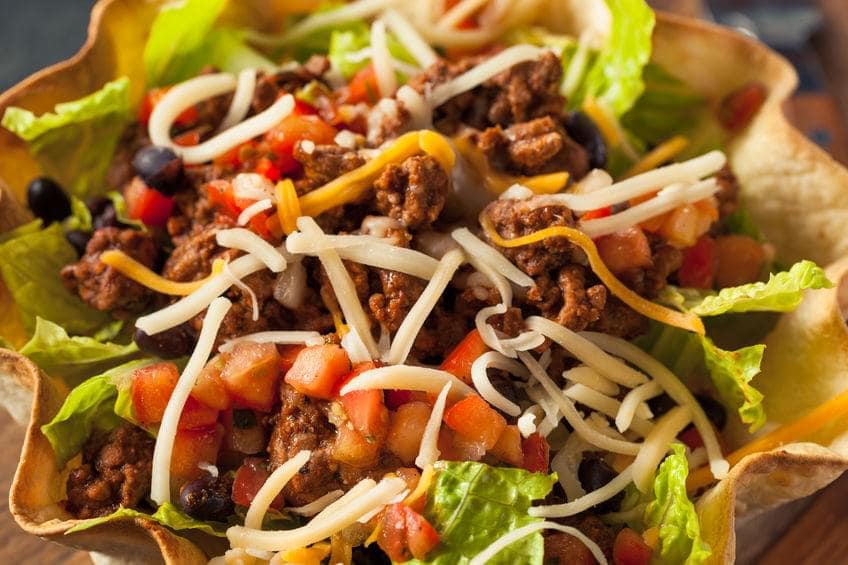 2. Frittata
A vegetable frittata is a hearty meal that may sound intimidating to prepare, but is actually a straightforward dish that is super easy to make. Frittata is not just nutritious, filling, and packed with protein, but it is also a dish you can eat at any time of the day. Additionally, you can make it with just about every vegetable you have left over, cook it in a large batch, and store inside a refrigerator for up to four days in an airtight container. This is due to the long-lasting ingredients like cooked eggs that taste as good reheated as the original. There is an assortment of healthy frittata recipes that you can try at home. What we have below is one of the best vegetable frittata recipes from self.com that require minimal effort to create. This is a baked frittata recipe, so you will need an oven and a cast-iron skillet that can be used on both stovetops and ovens.
Yield: 4 servings
Ingredients
vegetable oil cooking spray, 1 sliced yellow or white onion, 1 pound trimmed kale, 2 cups boiled diced potatoes, 2 whole eggs, 2 egg whites, ½ teaspoon paprika (preferably smoked)
Directions
Heat oven to 400 degrees Fahrenheit.

Coat your cast-iron skillet with cooking spray.

Blanch kale in boiling water for 3 minutes. Afterwards, drain the kale, squeeze, and chop it coarsely.
Cook yellow onion on the skillet over medium heat, Make sure to stir for five minutes. Add kale and garlic and stir again for five minutes before throwing in the potatoes.
In a separate container, whisk the eggs and egg whites together with 2 tbsp of water and paprika. Pour into the skillet and mix together with the kale and potato. Let it cook over medium-low heat for 1 minute.

Move the skillet to the oven and then bake for six to eight minutes or until eggs are set and the center is slightly runny. Broil for one minute or until the top is golden.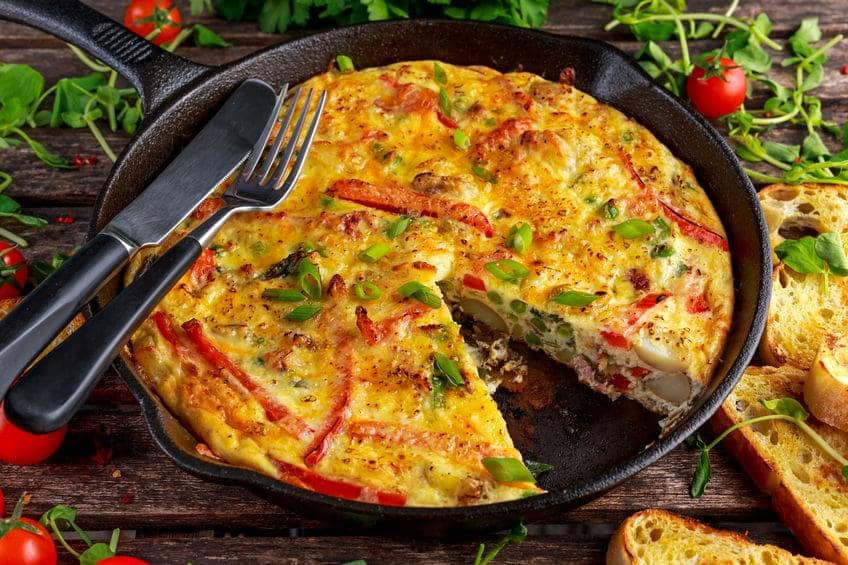 3. Banana pudding
Banana pudding dessert is an indulgent, guilt-free treat that makes for a quick and convenient snack option that fits your diet plan. This is a deliciously healthier dessert than most because it contains less sugar but is still every bit flavorful. It is super creamy and fresh with no artificial flavorings and ingredients that will surely be a hit for both kids and adults.
We have a homemade banana pudding recipe from Legion Athletics below that uses only three ingredients. This is a stripped down version of the classic no-bake banana pudding dessert recipe from SuperHealthyKids and it is so simple, it can be done in 15 minutes.
Yield: 2 servings
Ingredients
2 cups milk, 2 ripe bananas, 2 tbsp. Cornstarch
Optional: 1/4 cup granulated sugar, 2 egg yolks, 1 teaspoon vanilla, 1/4 teaspoon salt
Directions
Mix milk and cornstarch together in a saucepan and then heat for 6 to 8 minutes. Make sure to whisk the ingredients first before heating to ensure smooth and lump-free consistency.

When the mixture simmers and thickens, whisk continuously for about 3 to 4 minutes

Transfer into a serving container or individual cups to refrigerate and wait until it cools.

Top the cooled pudding with slices of banana then serve.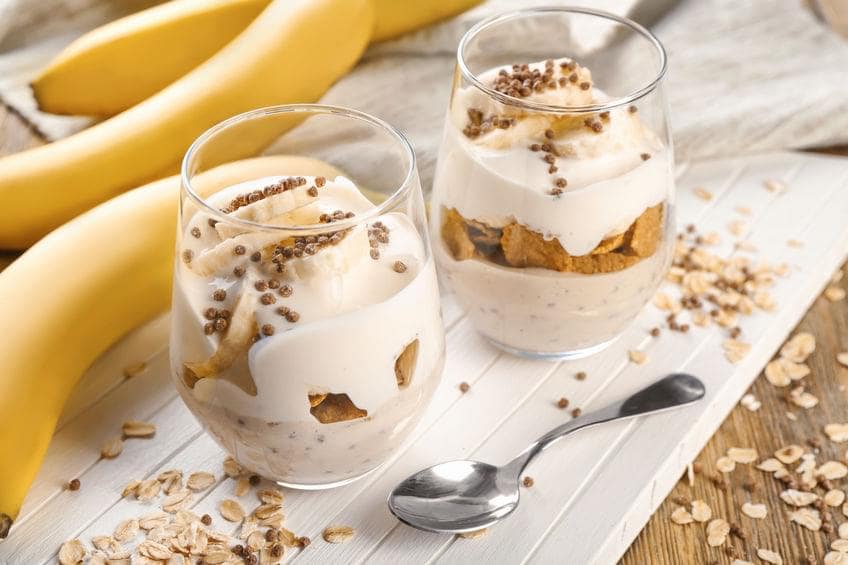 Conclusion
Nowadays, whipping up a healthy summer meal is no longer a time-consuming process. With the right ingredients and equipment, time-strapped professionals and busy parents can develop a healthy summer menu.