New Year Delivery: How to Arrange a Delivery Service at Your Restaurant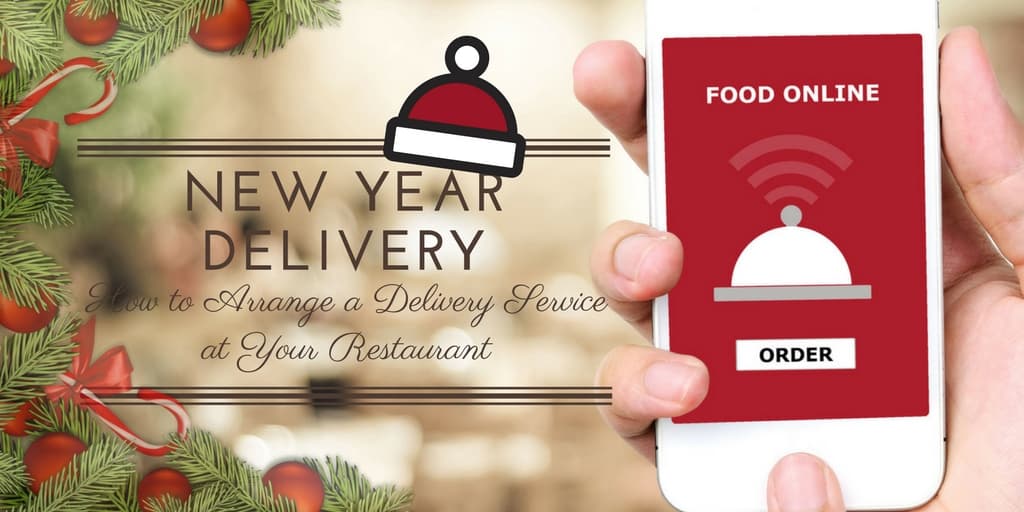 People love great food, especially around the holiday season, but sometimes you may think about going the extra mile for your customers.
How can you do this? One of the best restaurant marketing strategies around the holidays involves making deliveries. During this busy time, many people are decorating, buying gifts, and making arrangements to meet with family. This can make it hard for them to get out, and to your restaurant, to pick up the food they want.
Foodservice trends show delivery options are becoming more popular. Learning how to provide restaurant delivery efficiently can help you grow your business, create a better experience for patrons, and take advantage of the holiday rush.
Why Restaurant Delivery Services Caught On
When a person goes to a restaurant, they want the best experience possible. Sometimes they may want something on the menu, but they may lack the time to get there and wait for it.
Delivery services can help a person get the most of their dining experience. It helps them save time, and allows them to enjoy the food at a location of their choosing whether its at their own home, someone else's home, or another location.
Delivery services are great for parties and special events, like the gatherings Christmas and New Years are known for. More restaurants have begun adopting delivery models in recent years, as the technology behind this model has improved.
It's now easier than ever to hire the extra staff you need and coordinate the logistical details to make sure you can take your products to your customers' front doors.
How to Start a Restaurant Delivery Service
When you decide you want to start a delivery service to help your establishment better serve patrons around the holidays, the first thing you need to do is map out your delivery routes.
Handy tools like Google Maps make it easy for you to see the surrounding area and decide where your delivery services will go to. Making your delivery area big enough helps you get all the business possible while keeping it reasonable ensures you won't take a loss just to deliver a meal a few towns over.
When you have your routes mapped out, it becomes much easier to make multiple deliveries in the same route, which can help you save on expenses.
How do you manage these expenses? This depends on what you'll need. Some restaurants have their own delivery personnel, while others must hire these workers for the holiday season.
Building Your Restaurant Delivery Staff
When it comes time to make deliveries, you'll need trustworthy drivers who you can rely on. You may need to hire new workers or get delivery vehicles to outfit your staff properly.
There are many apps that allow you to get drivers for a variety of purposes. Though used primarily for things like ride-sharing, this model can also be used to help you find delivery drivers. You may choose to outsource your needs to a third party or hire your own designated staff members if you have the room on your roster.
As for the vehicles, you may want to look into rentals here as well. Renting vehicles for a whole season may be a little costlier than renting them for a single trip. However, when you aim to make multiple deliveries in the holiday season, rental companies can make sure you have the equipment you need.
Offering Delivery Services Beyond New Years
As you move into the new year, you may be excited after seeing the additional business your delivery service has brought in.
Some restaurant owners may want to continue this trend going into the new year and beyond. If you're getting enough business from deliveries, it may be a wise idea to continue them even after the new year has come.
You may downsize your delivery roster a bit or slash the budget once the demand drops. But in most cases, there are always chances a delivery option could come in handy for your company. Of all the restaurant marketing strategies out there, bringing delicious food to the customer's location is one of the most successful across the restaurant industry.