Serving and Selling Tea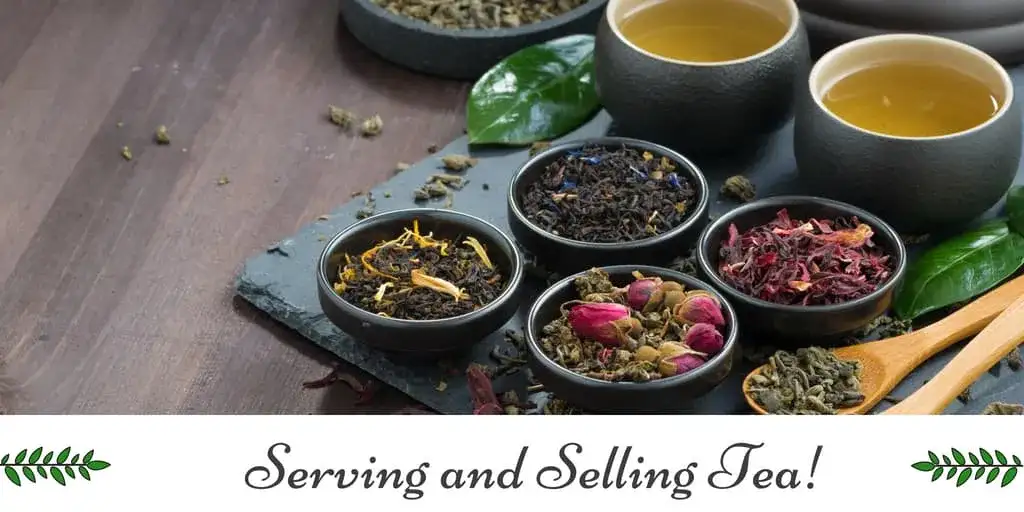 Winter weather means warm beverages are about to hit their peak sales, and you're missing out on profits if you aren't serving a varied selection. Along with coffees and cocoas, you should also be brewing up hot teas for guests to enjoy. With minimal preparation, tea can be a big seller for your restaurant! Knowing how to sell and serve your selection of tea can make the difference between merely offering tea to making a profit.
Setting up your tea brewing station can be made simple if you break it down into a few points of interest.
Select the brand(s) you wish to carry. This can be a matter of choosing from the brands your supplier already has in stock or picking brands that you and your chefs agree upon. When you select a brand, you typically will then be left with choosing flavors.

Select the flavors and varieties. Typically, you'll want to select a variety that includes decaf as well as some standard breakfast blends and flavored teas. Choose seasonal and best-selling teas as well to tap into the biggest markets. The wider the selection you offer, the more customers you're able to satisfy.

Consider your menu. Meal periods and your menu selections will also help determine which teas are best suited for your specific restaurant. Divinitea offers an article on food and tea pairings to find out the best tea for your shop.

How will you serve the teas? There are many ways to serve tea, and you may choose one or many ways for different situations. For instance, here are some ideal vessels for brewing and/or serving tea:

The French Press (14 or 32 ounce)

Iron Pots (11 ounce or larger)

Real Tea Pots, Brown Betty, Pottery and Porcelain, (3-4 cups minimum)

Tea Makers (20 ounces)
Typically, teapots are best suited for dine-in customers who have time to sit and enjoy the tea while french press or simple hot water over a tea bag in a to-go cup are good for on-the-go customers.
If you're just getting started and need to crunch the numbers on bulk purchases, here are some tips:
Measuring Teas (for To-Go and Sit-down Service)
Always use a teaspoon for measuring. Common rule of thumb for tea measuring is:
1 teaspoon, level = a 6-8 oz. cup.

1 heaping tsp. = 12 oz. Cup

1 ½ -2 tsp. = 16-20 oz. Cup (will do 16-20 ounces)
Tea Yields
A pound of tea yields 200-225 cups of tea. 1 tsp. per cup, approximately 6-8 ounces
For detailed instructions, visit our how to brew tea page.
Make sure your restaurant is stocked and ready to go for both dine-in and take-out tea customers alike:
Teapot

Disposable Cups

Teacups/Saucers

Sugar/Creamer cups

Tea Brewer (or thermal coffee brewer, which can be used for hot tea as well)
Train employees on tea-serving etiquette, especially if you plan to serve dine-in guests with teapots and specialty teas!