Saving Space with Seating Capacity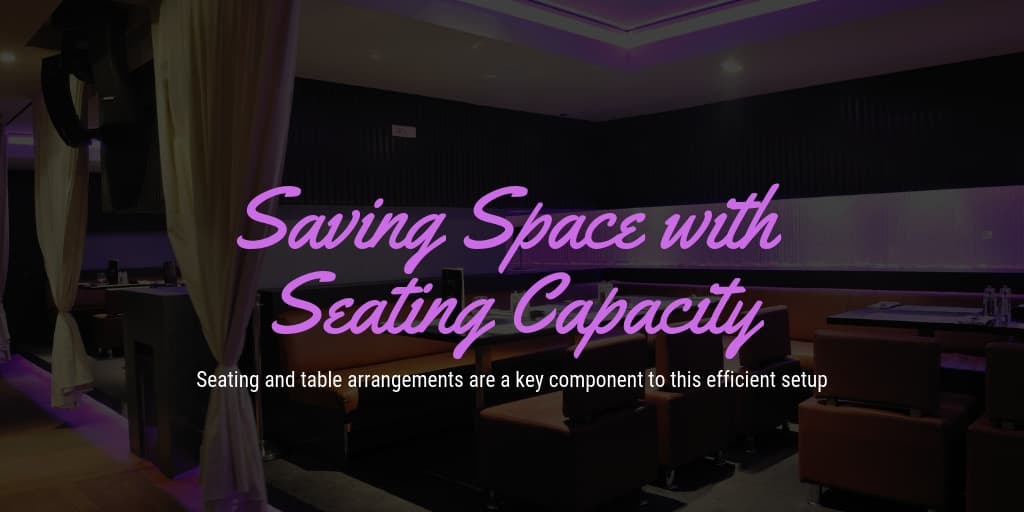 Your restaurant is designed for pragmatism and comfort, especially when it comes to front-of-house operations. This is the area where customers must feel comfortable and at ease and where employees can operate efficiently and quickly - all without influencing the perception of relaxation. Seating and table arrangements are a key component to this efficient setup, and understanding seating capacities can help ensure that you purchase the right types and amounts of seats for your table setups. As your choice designer, I'm more than happy to help you sort through the details of how you can save space with your seating arrangements!
Table Size and Arrangements
The shapes and sizes of your tables will determine how many seats you can use at said space. This, then, determines how many customers you can comfortably fit in your establishment, thus making it an important topic of discussion. Circle tables are more efficient as you can get more people seated, but square or rectangle tables allow you to join tables together to easily accommodate large parties.
Menu Options
It may come as a surprise to learn that the type of food and menu style you offer to your guests can impact the table layout and, thus, your seating arrangements as well! Full course meals served at a 30x30 size table will only comfortably allow for two people to be seated and served at once, whereas a restaurant serving primarily coffee/dessert (think: cafe or coffee shop) could seat 4 people instead.
Size of Your Restaurant
First, you'll want to narrow your selections based on the size of your restaurant and the seating capacity for which it's approved to safely hold (typically your local Fire Marshals will have a say in this). The goal is to maximize the number of tables and chairs without sacrificing the flow of traffic. Once you've got a handle on the maximum capacity as well as the dimensions of your seating areas, then you can analyze what will work best:
Smaller Restaurants: Opt for compact booths to get the most available seating out of the least amount of space.

Larger Restaurants: With more space, you can probably opt for tables and chairs. Consider a mixture of tables/chairs as well as booth seating around the perimeter to make the most out of your space as well!

Catering: Seating for off-site catering events is in a whole category of its own, as you'll need to opt for chairs that either fold or stack for easy transport. Folding chairs are generally better for casual events while stacking chairs retain some of the aesthetics that are better associated with fine dining and, thus, are better for weddings and fancy events.
LENNY TELLER
Contract/Design/Engineering
CKitchen.com
E Friedman Associates
(917) 335-1127
lenny@efriedman.com