Back to School Commercial Kitchen Style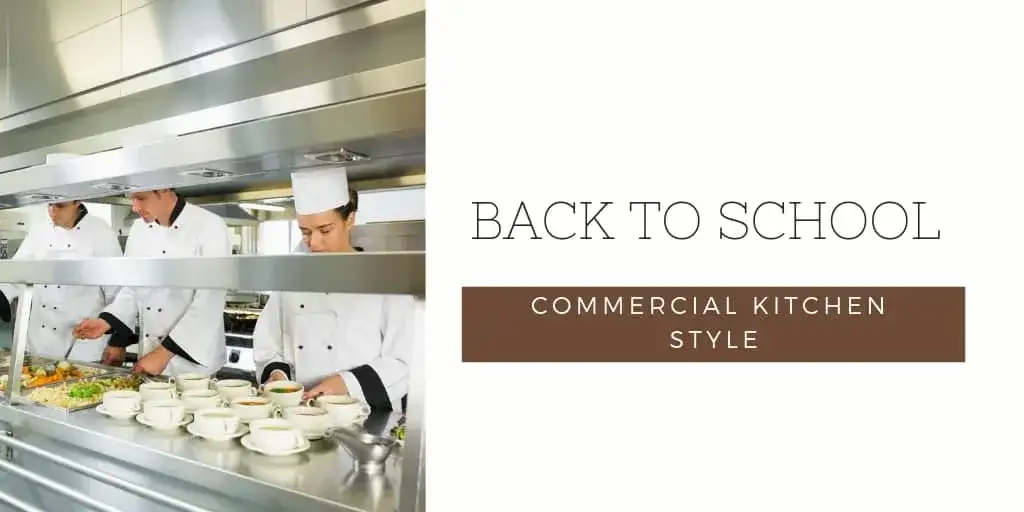 Now that summer is in full swing, it's time to start preparing for the school season! Only a few months away, fall brings with it cooler weather, kid-friendly meals, and to-go demand. School supplies and sports practices can drain parents' wallets and energy, and as a result your restaurant may see higher demands for affordable and convenient items - all geared towards kids! Many of your supplies will see an increase in usage as kids head back to school, so make sure your restaurant is prepared.
Milk Coolers

The healthy and typical drink of choice for kids nowadays is milk. As parents resort to dining out during busy school seasons, you'll want to make sure your milk cooler is in top shape to respond to the demand! Check out this list of maintenance tips to ensure that your milk cooler is ready for the school season.
Display Cases

If you have a takeout area with display cases, this is the perfect time to fully clean and disinfect the case. Many times, parents allow their children to choose individual items to-go for lunches and snacks, so make the most of the season for packed lunches and utilize your display case! Be sure to stock it with healthy selections tailored towards kids for the most successful results.
Cafeteria Lines
Consider the efficient cafeteria-style setup of school lunchrooms and incorporate it into your restaurant! Cold food bars, cafeteria trays, and smallware are essential. Consider shelving your expensive china on weeknights when kids are likely to be stopping in with parents after a hectic day.
Football!
School season also means football season. Football season brings with it demand for finger foods and alcohol, so make sure your restaurant is prepared for both! The cafeteria-style setup is great for busy football evenings if your dining area has televisions. Create 'game night' menus as well to cater to football fans with specials on pitchers and appetizers.
College Crowds

Remember that school season isn't just for kids - college-aged adults also change their eating habits when attending school to accommodate for late-night exam study sessions and takeout items. Consider extending your late hours during exam times, and make sure your coffee and espresso machines are in top shape to keep sleepy students alert and ready to go!
Take into account what your restaurant offers and what you're willing to offer for the school season, and tailor your action plan around your goals! Kids, football, and college can all affect your business, so prepare and market appropriately to gain the most this fall.