Grocery Store Restaurants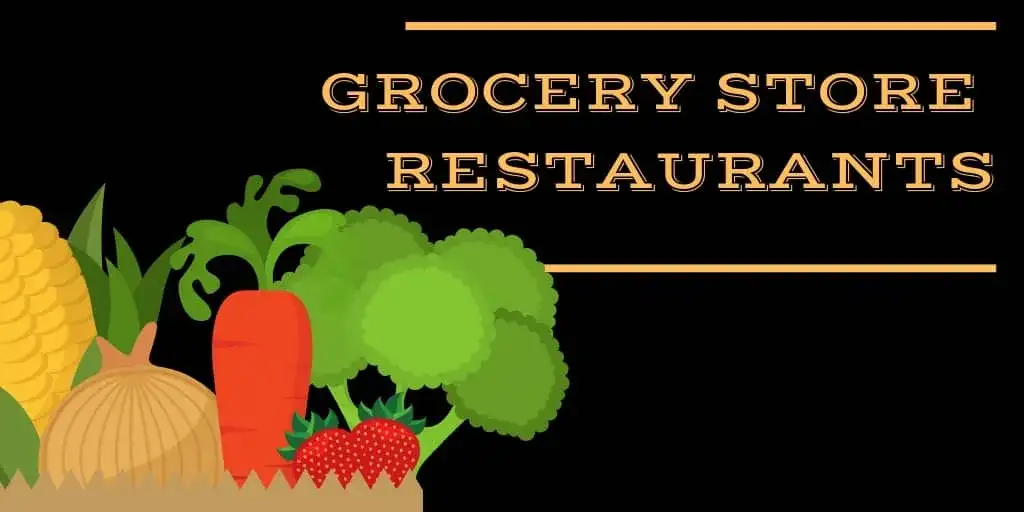 Local grocers are changing with the times, and the transformation from strictly retail to a mesh of retail and quick-serve dining may be the new norm in just a few years! According to USA Today, dining in stores is "one of the fastest-growing segments of the grocery industry." While this may take business from traditional fast-casual restaurants, it is an evolution that can mold what defines a typical quick-serve or take-out establishment. With many advantages, it pays to consider this metamorphosis as simply part of the ever-changing restaurant industry; If you're a grocer considering the change, here are some tips to remember.
Prices: Typically, grocers can offer menu selections that are competitive with quick-serve restaurants. While this may mean that local restaurants have to work harder to offer more competitive pricing, groceries have seen an increase in sales by 4% (attributed to offering prepared meals for consumers).
Convenience: Typical families will have to go to a grocery store at least once a week all ready to purchase food for at-home cooking. Experts say diners really enjoy the ability to do things like "eat dinner and grab a gallon of milk for breakfast before heading to their car." By offering foods already at a well-traveled location, grocers can capitalize on their convenience to consumers! Many taps into this even further by investing in display cases and setting up ready-to-go takeout items such as whole rotisserie chickens or chilled sushi rolls either at the front of the store or even at the endcaps at the registers.
Selection: The best part about offering prepared meals at a grocery store is the sprawling menu that you can offer! Fresh ingredients are already in-store, and most grocers already bake bread on location. Your cold salad bar in your grocery store can be restocked with crunchy lettuce and ripe tomatoes on a regular basis, and you can typically pull these items from your shelves rather than ordering an entirely new shipment.
Flexibility: While take-out at a grocery may bring memories of the rotisserie chicken or salad bar, consider the flexibility of having all possible ingredients at your fingertips. Many trendy locations such as New York City are seeing grocers experiment with ramen bars, beer gardens, and the like. Don't get stuck with the cafeteria-style eatery!
At the end of the day, grocers can embrace the change and capitalize on sales growth by offering restaurant-style food for their customers. Not only do you have the flexibility to choose your style of menu, but you have a fresh selection at your fingertips! Your customers will appreciate the competitive value and convenience of grocery store take-out.