Recipe: Quinoa Dishes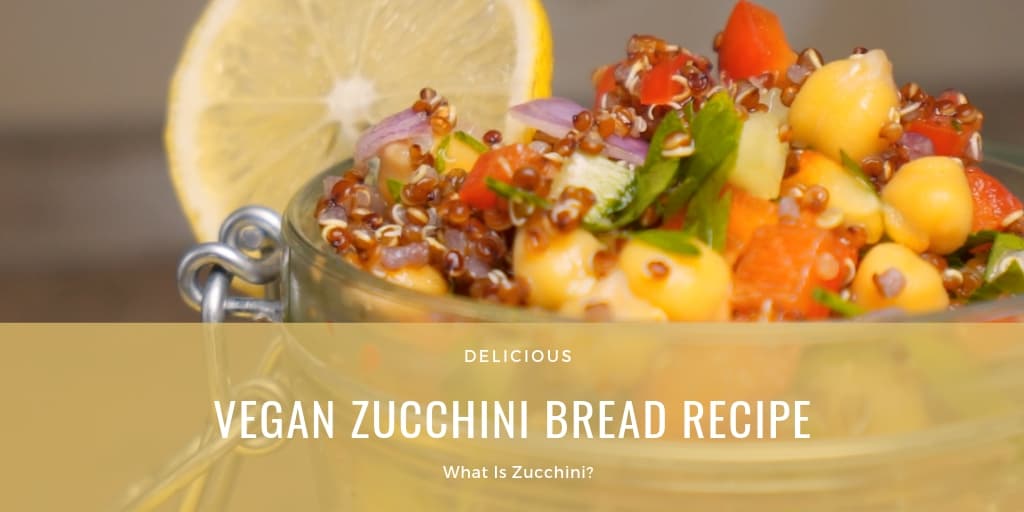 A trending food that has finally made its way into the mainstream culinary culture is quinoa. Quinoa is a grain crop grown primarily for its tasty, nutty seeds. These seeds are what's harvested for widespread consumption, and they're prepared in the same manner as other grains such as rice. Closely related to beetroots, spinach, and tumbleweeds, quinoa is, in fact, a pseudocereal. It's gluten-free and high in protein, making it a go-to ingredient for many chefs in dishes ranging from breakfast to dinner.
Quinoa seeds are typically washed before packaged, but seeds shipped in bulk sometimes come with their natural protective coating still in tact. This coating, known as saponin, is bitter and can ruin your quinoa dish. Always rinse quinoa in a strainer under cold water for at least two minutes to ensure that the saponins have been completely removed, leaving a pearly quinoa seed behind! To cook your quinoa in preparation for dishes, boil covered as you would rice in a 2:1 ratio of water: quinoa for 15 minutes, and let sit for an additional 5. Fork the cooked quinoa for a fluffy, beautiful texture! From here, you can play with recipes and seasonings for a perfect quinoa dish. Here are a few recipes to get you started.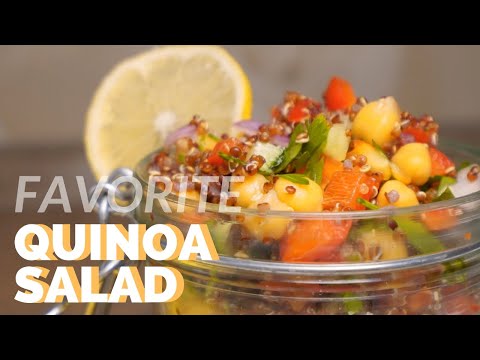 Quinoa Pancakes from FitSugar
Ingredients

1 cup cooked quinoa

3/4 cup all-purpose flour

2 teaspoons baking powder

1/2 teaspoon coarse salt

1 large egg, plus 1 large egg white

1 tablespoon unsalted butter, melted, plus more for skillet

1/4 cup low-fat milk

2 tablespoons pure maple syrup, plus more for serving

Fresh fruit or fruit preserves (optional) for serving
Directions
In a medium bowl, whisk together quinoa, flour, baking powder, and salt. In another medium bowl, whisk together egg, egg white, butter, milk, and syrup until smooth. Add egg mixture to flour mixture and whisk to combine.

Lightly coat a large nonstick skillet or griddle with butter and heat over medium-high. Drop batter by heaping tablespoonfuls into skillet. Cook until bubbles appear on top, 2 minutes.

Flip cakes and cook until golden brown on underside, 2 minutes. Wipe skillet clean and repeat with more melted butter and remaining batter (reduce heat to medium if over-browning). Serve with maple syrup and fresh fruit or preserves if desired.
Southwestern Quinoa Salad from Center Cut Cook
Ingredients
1 cup quinoa cooked according to package directions (you can cook quinoa in either water or chicken stock to add a little more flavor)

1 – 14 ounce can black beans, drained and rinsed

1 – 14 ounce can corn, drained

1/2 of a large red bell pepper

4 green onions, diced

1/4 cup chopped cilantro

Juice from 2 limes 1/3 cup olive oil

1 teaspoon ground cumin

1/2 teaspoon black pepper

1 teaspoon salt
Directions
Cook 1 cup quinoa according to package directions. I like to cook my quinoa in either vegetable stock or chicken stock to add a little flavor. I also like to rinse it before I cook it. To do this, just place the quinoa in a fine mesh strainer and rinse it under water for a few minutes.

When the quinoa is done cooking, fluff it with a fork, transfer it to a large bowl, and allow it to cool completely (about 15 minutes).

In a small bowl whisk together lime juice, olive oil, ground cumin, black pepper, and salt.

When the quinoa has cooled, add in black beans, corn, red bell pepper, chopped green onions, and cilantro.

Stir in dressing and toss to coat.

Cover and refrigerate for at least an hour before serving. Leftovers the next day are even better!
Shrimp Quinoa Spring Rolls from Damn Delicious
Ingredients
1 pound medium shrimp, peeled and deveined

12 (16-cm) rice paper wrappers

Green leaf lettuce

1 1/2 cups cooked quinoa

1 cucumber, julienned

1 carrot, peeled and julienned
Spicy Peanut Dipping Sauce
1/4 cup peanut butter

1/4 cup water

1 tablespoon hoisin

1-2 teaspoons Sriracha
Directions
Preheat oven to 400 degrees F. Line a baking sheet with parchment paper.

To make the dipping sauce, whisk together peanut butter, water, hoisin and Sriracha in a small bowl; set aside.

Place shrimp onto the prepared baking sheet. Place into oven and roast just until pink, firm and cooked through, about 6-8 minutes. Let cool before slicing in half lengthwise.

Working one at a time, wet rice paper for 10 seconds and transfer to a work surface; place a lettuce leaf in the center of each wrapper and top with 2 tablespoons quinoa, 3 slices of cucumber and carrot sticks each and 3 shrimp halves, cut sides down.

Bring the bottom edge of the wrap tightly over the filling and then folding in the sides, rolling from bottom to top until the top of the sheet is reached, being careful not to tear the rice paper. Repeat with remaining wrappers and filling.

Serve immediately with spicy peanut sauce.