Setting Tables for Success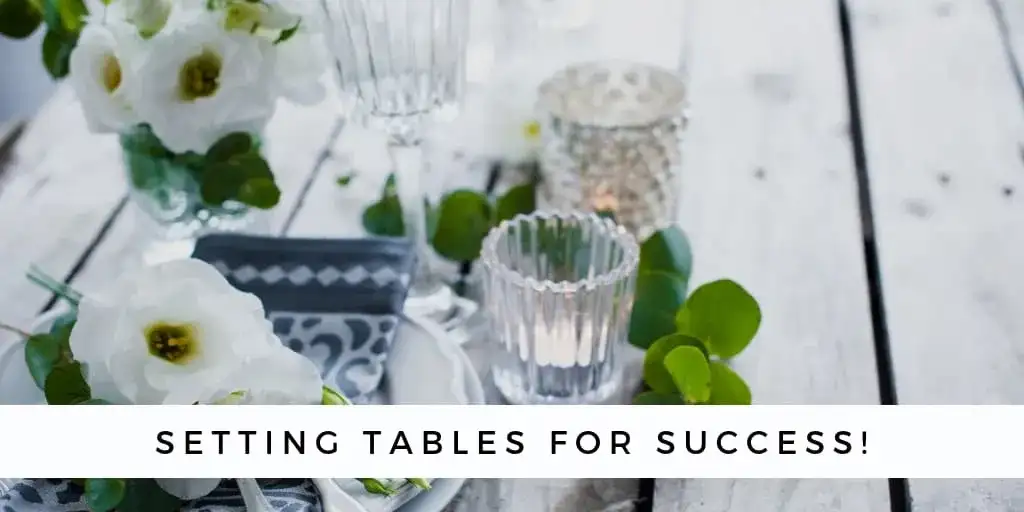 Like decorating a house, table settings enhance the aesthetics of the location while serving a pragmatic purpose. Even if your menu boasts unique and delicious selections, the organization of tableware and the choice of the tableware itself can impact a customer's perception of the meal and their overall experience. For dine-in restaurants especially, the importance of tableware selection and setup is of utmost importance, and you should spend appropriate money on the settings and appropriate time and effort in training staff for their usage as well.
We've all heard the colloquial phrases that help one set a table. For instance, the flatware to be used first should be placed furthest from the plate. Also, forks should be placed to the left of center, and knives should be facing with the serrated side in towards center as well. And while some of these generalizations help to organize your thought processes, there are standard setups that are used for every meal of the day.
Casual Breakfast and Lunch
For this setup, you'll utilize a dinner fork, dinner knife, and spoon.
Brunch or Banquet
Since brunch menus typically involve a self-serve station, this setup is useful for both buffet-style brunches and banquet meals. Table setting should include salad forks, dinner forks, dinner knives and teaspoons. Decorate with vases and candles when appropriate!
Casual Dinner
For most dine-in restaurants with a casual theme, this setup is ideal. Table setting should include a butter knife, salad fork, dinner fork, dinner knife, and teaspoon.
Formal Dinner
Formal dinner setups include more utensils and dishes to accommodate luxuries typically associated with larger and more extensive meals. Table setting should include a butter knife, salad fork, dinner fork, dinner knife, soup spoon and teaspoon. Consider an attractive wine holder as well for the center of the table rather than just placing the bottle on the table itself.
Any of these setups can be modified to fit your restaurant and to enhance your theme, but these are generally agreed-upon as standard in the industry.