Stainless Steel: The Basics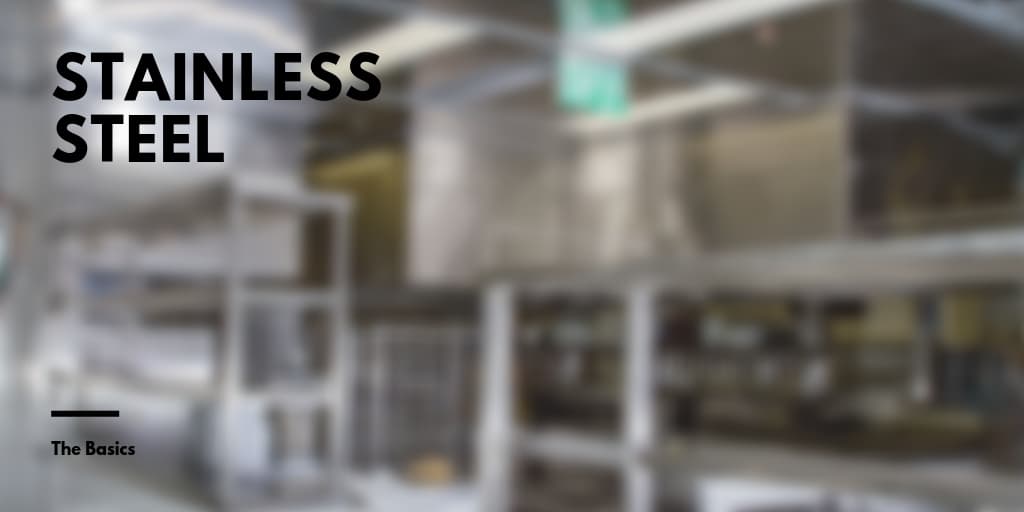 Stainless steel is a well-known and widely-used material, especially in restaurants. With a history of reliability and durability, it's known as one of the best materials to use in a kitchen, as it meets many health code standards. While stainless steel may be well-known, many people's knowledge of it ends there. Going back to basics, let's delve into what stainless steel actually is, what the different grades are, and what types of finishes can be used.
What is stainless steel?
Wikipedia notes: 'In metallurgy, stainless steel, also known as inox steel or inox from French "inoxydable", is a steelalloy with a minimum of 10.5% chromium content by mass.' To non-geologists, stainless steel is a tough type of steel that does not easily corrode or rust and resists staining due to its durable nature. This makes it a great material for high-use kitchen items such as bowls, utensils, appliances, and worktables.
Types
The different types of stainless steel are determined by the crystalline structure of the steel itself. The differences in structure can determine the steel's durability and resistance to corrosion.
Austenitic: This accounts for 70% of the stainless steel production. Within this category are two subcategories:

200 Series - This steel has a weak corrosion resistance but is a good general purpose steel.

300 Series - 304 or A2 steel is the most widely used of this series and is also known as 18/8 for it's composition of 18% chromium and 8% nickel. While this is great for kitchen use, it will tarnish over time! 316 or marine grade is the second most used, and 18/10 (18% chromium, 8% nickel) is great for cutlery and kitchen utensils and high-quality cookware due to its resistance to corrosion.
Ferritic and Martensitic: While these options may have some better properties, they also have properties that would make them a poor choice for kitchen environments such as brittleness or higher corrosion rates.
Grades
There are many different standards for grading steel based on the organization that made them. The European Standard as diagramed above has two categories:
Steel specified by purpose of use and mechanical properties.

Steel specified by chemical composition.
Category 1 consists of a single letter (designating application) then a number signifying the mechanical property (often yield strength) dictated in the standard for that application designation. Wikipedia notes: 'In addition to the descriptive steel grade naming system indicated above, within EN 10027-2 is defined a system for creating unique steel grade numbers. While less descriptive and intuitive than the grand names they are easier to tabulate and use in data processing applications.'
Finishes
The finish of your stainless steel can be both aesthetic and operative.
No. 0: Hot rolled, annealed, thicker plates

No. 1: Hot rolled, annealed and passivated

No. 2D: Cold rolled, annealed, pickled and passivated

No. 2B: Same as above with additional pass-through highly polished rollers

No. 2BA: Bright annealed (BA or 2R) same as above then bright annealed under oxygen-free atmospheric condition

No. 3: Coarse abrasive finish applied mechanically

No. 4: Brushed finish

No. 5: Satin finish

No. 6: Matte finish (brushed but smoother than #4)

No. 7: Reflective finish

No. 8: Mirror finish

No. 9: Bead blast finish

No. 10: Heat colored finish-wide range of electropolished and heat colored surfaces
Next time you're in the market for stainless steel items, keep the qualities in mind!