Casinos Can Employ Restaurant Equipment To Keep Gamblers And Patrons Happy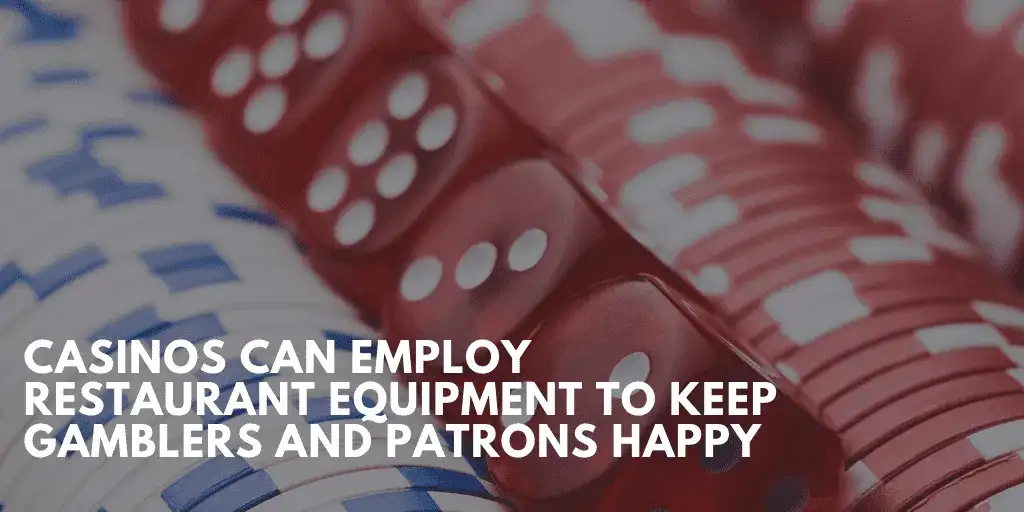 Though casinos feature rows and rows of slot machines and card tables, they have many other areas that cater to patrons' needs and desires. Stores sell all sorts of merchandise, hotels offer rooms for weekend stays and world-class restaurants can satisfy even the most exotic of tastes. Culinary establishments experience high-demand during peak gambling weekends, and owners might consider purchasing quality restaurant equipment to help them meet expectations.
For example, Forbes reported that casino guru Steve Wynn is trying to build a $1 billion-dollar resort and casino in the Massachusetts town of Foxborough. He will hope to capitalize on the massive amount of fans who attend New England Patriots games in the nearby Gillette Stadium. Among the plans are several fine-dining establishments that will be built right on casino property.

If Wynn wishes to have a maximum return on his investment, he might consider purchasing cooking machinery like the for his proposed culinary institutions. This way, chefs can cook many different meals quickly and serve hungry customers in a timely fashion.
Restaurant equipment can ensure that casino patrons enjoy top cuisine without waiting an extensive amounts of time for their plates.