Deep Fryers Can Help Restaurants Prepare for Spring Sports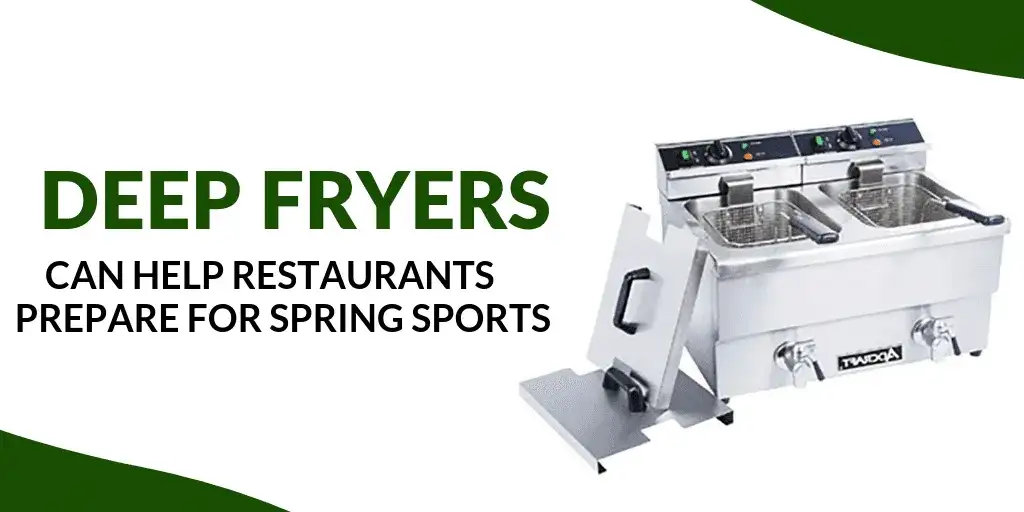 When Americans watch sports, they often have a hankering for hot, greasy food that tastes fantastic. This is why staples like pizza, french fries and chicken wings are in such high demand during the NFL season. After the Super Bowl, the months of February, March and April are a perfect time for a manager to purchase restaurant equipment to prepare for baseball and the popular NHL and NBA playoffs.
A deep Commercial Deep Fryer like the Adcraft DF-12L/2 Commercial Deep Fryer has the heavy-duty features that establishments need on game day. The innovative construction enables the device to be mounted directly on a countertop, which will save space underneath for other restaurant supplies. The two separate Commercial Deep Fryer baskets can cook food side by side without cross-contamination, and the double faucets on the front allow for easy collection and disposal of hot oil.
By incorporating a few big-screen TVs and introducing some fried food to its menu, a cafe or corner shop can instantly turn into a game center. Sports fans love to munch crispy, golden-brown fare as they watch different events, and a savvy restaurant owner will take advantage of this trend with a commercial deep Commercial Deep Fryer.