HACCP: Water Management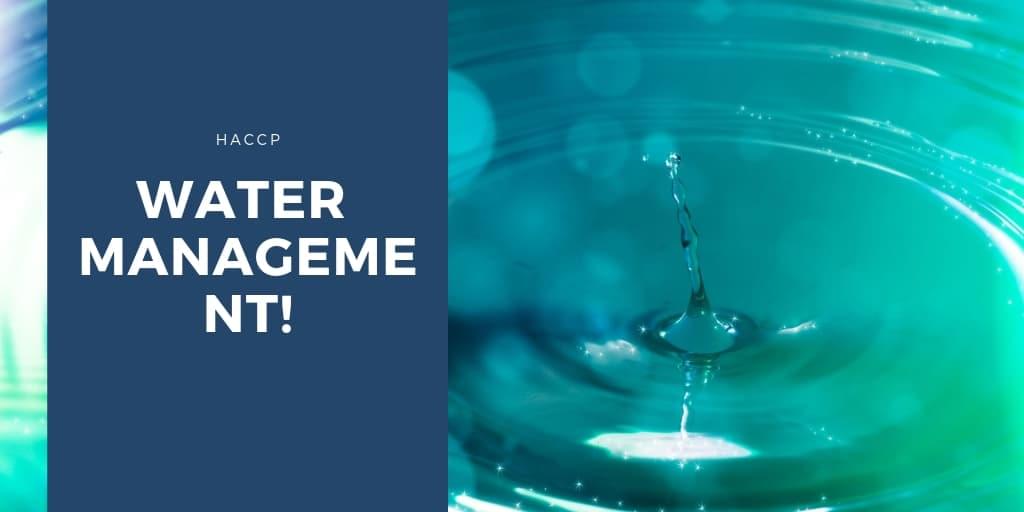 The HACCP (Hazard Analysis Critical Control Point) standards regulate a variety of aspects in restaurant management, and one of these points is water management. Water systems are an integral part of any restaurant, so preventing the spread of illness and injury due to water system failures is the key to creating a safe, regulated environment for guests and workers alike. The HACCP system's control of water systems can help to ensure that your restaurant maintains its food safety integrity by creating a healthy, clean water system for restaurant use and for the environment!
With any building, water systems can be infiltrated by numerous microorganism that can threaten the system's safety for usage as a whole. Over time, these microorganisms build up in plumbing systems and amplify over time. Not only does this threaten your restaurant's integrity, but the environmental impact can be dangerous. NSF, The Public Health and Safety Organization, says:
Such pathogenic microorganisms include Acanthamoeba,Acinetobacter, Klebsiella, nontuberculous mycobacteria (NTM), Pseudomonas and possibly the best known, Legionella. Legionella pneumophila is responsible for Legionnaires' disease, which results in approximately 4,000 deaths every year.
Those numbers show a dangerous outcome that can easily be prevented by using safe, proven safety techniques. Fortunately, the HACCP standards address water safety hazards directly, ensuring that your restaurant, if HACCP approved, is doing what it can to avoid catastrophe. HACCP standards systematically identifies specific and potentially hazardous agents that could infiltrate water systems and measures for their control in your water system and building. This analysis provides a well-documented report of your water system that includes all microorganisms that could be potentially dangerous. Defensible hazard controls can then be implemented, ensuring that your restaurant is HACCP compliant and supporting environmentally-friendly and consumer-safe methods in water safety.
When hazards are identified and need controlled, the analysis of your water system helps in providing information to create science based, cost-effective decisions about how best to ensure defensibly that the entire building water system is safe. Water management programs are analysed on a quarterly basis to ensure that they're not being negligent in the handling of water system safety. TFM (Today's Facility Manager), also notes the additional aspect of governmental regulation that you need to keep in mind, 'Supplemental (secondary) disinfection of drinking water is regulated in the U.S. in accordance with the Safe Drinking Water Act. Therefore, fms must be aware of regulatory requirements if treatment of drinking water is undertaken.'
The HACCP is proven to be effective in preventing and controlling the growth and dispersal of pathogens into waterways, and it's a cost-effective and practical way to ensuring that your water system is both safe and responsible.
LENNY TELLER
Contract/Design/Engineering
CKitchen.com
E Friedman Associates
(917) 335-1127
lenny@efriedman.com