Walk-In Cooler/Freezer Checklist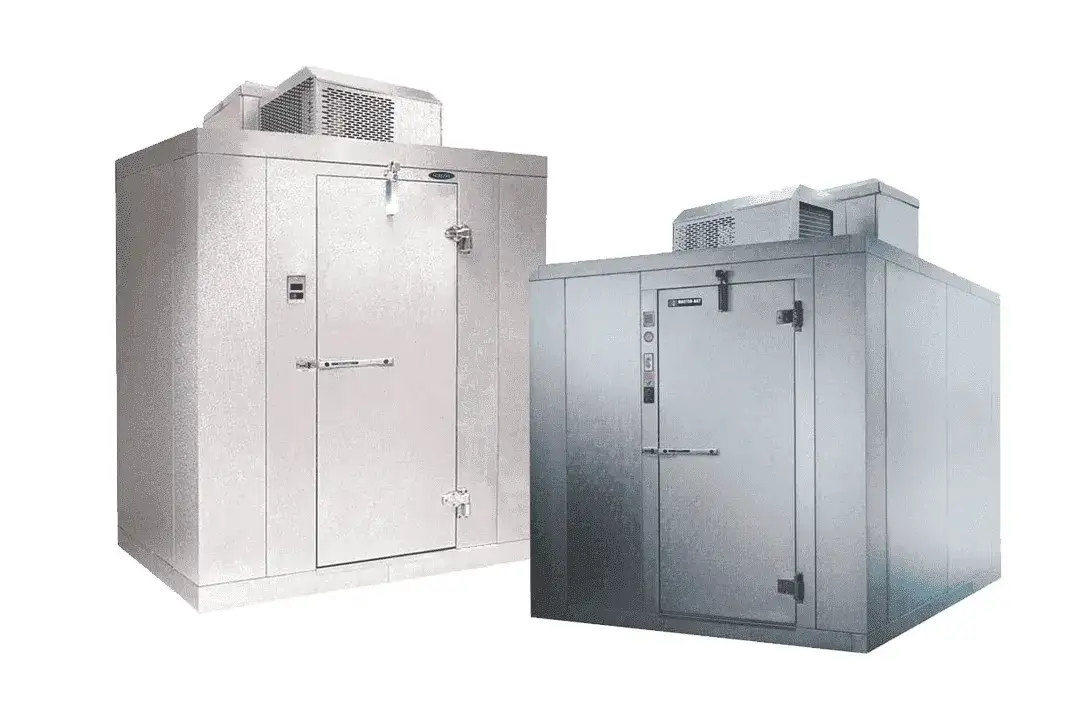 Here is a helpful checklist to assist you in making a hassle-free purchase.
Confirm the nominal size of the walk-in cooler or freezer on the specification sheet or the product page. Note that the nominal sizes are only the dimensions that the box can fit into. In most cases not the actual dimensions of the unit.

You may need a lift to hoist the refrigeration housing into place.

CKitchen covers freight, but offloading will require a loading dock, forklift, or liftgate. Liftgate fees cover refrigeration only. Panels are too wide and need to be offloaded by hand.

Check the power available in the area and confirm that it matches what the unit requires (a dedicated outlet with the required amperage.) You will likely need an electrician to hardwire your power cord to the electrical outlet.

Consider your shelving or dunnage rack needs (we carry a full selection of both). Health inspectors don't allow food to be stored on the floor even in closed boxes. You may also want to consider a strip or air curtain.
Remember: To avoid inconvenience, open the package when it arrives and inspect for damage. Never sign for a shipment that looks like it was damaged either inside or outside of the packaging. If damaged, take photos that show the damage. Refuse shipment if damage is not something you are willing to accept.
Have any other questions or concerns? Please contact our sales consultants and we will be more than happy to assist you!