Decorative Heat Lamps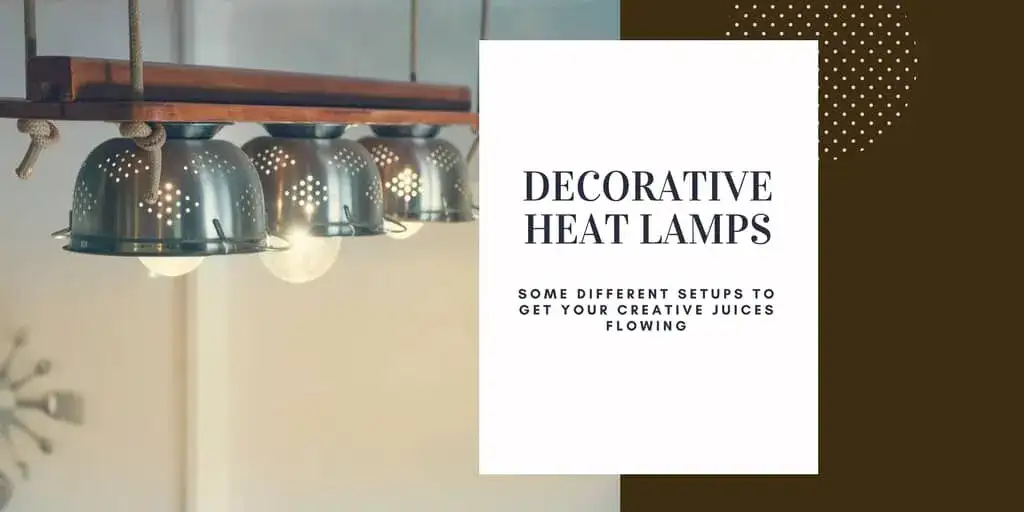 Holidays usher in the warmth of comfort foods and large roasts, but many restaurants aren't spending enough time and effort to present their hot foods in an aesthetic way. Decorative heat lamps are many times overlooked in the grand scheme of restaurant setups, and employees either rely off of standard heat lamps or warming platters to merely get the job done. In fact, decorative heat lamps add another layer of ambiance to show customers that you care about their food preparation and that you've taken the time to pay attention to details.
Decorative heat lamps can be used in a variety of styled restaurants and in a multitude of areas within your restaurant to improve ambiance and comfort. Let's take a look at some different setups to get your creative juices flowing!
Keeping an eye out for details is what can put your restaurant over the top, and decorative heating lamps are both pragmatic and beautiful. Emphasize your quality products with the right heating lamp for every area!
JENIFER AQUINO
Sales Consultant
CKitchen.com
E Friedman Associates Inc
T: 800-555-0666 x 1975
D: 516-882-1975
jenifer@ckitchen.com