Design Gives Competitive Edge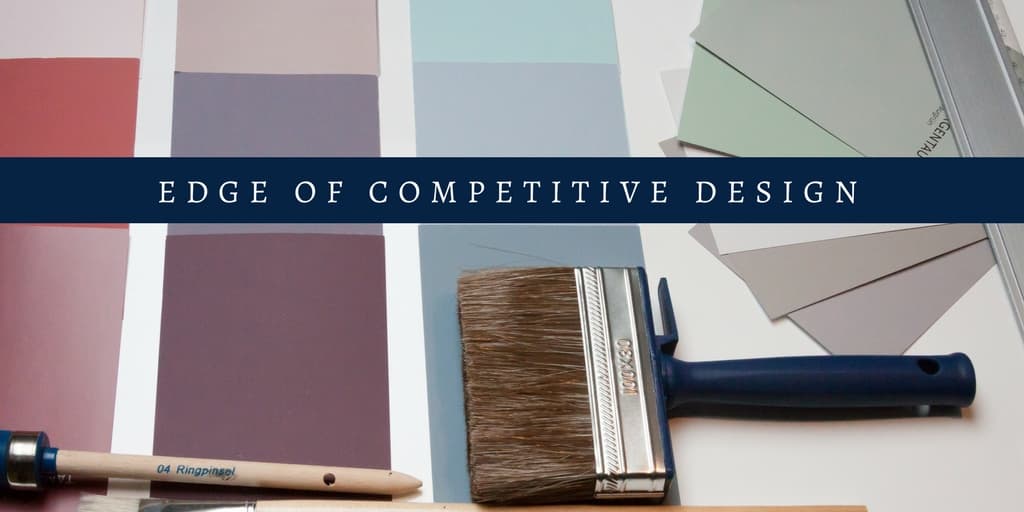 In the world of restaurant marketing, any difference that sets you apart from your competitors can give you the winning edge; Design is no different! While kitchen and restaurant design is truly made functional and efficient, it also serves the purpose of catering to your customer's comfort and perception. Areas that you may consider 'working sections' such as the kitchen and 'to-go' stations could be in plain view of guests, impacting their experience as a whole. In any business, it pays to have a distinctive design.
While the food may be exquisite and your staff may be top-notch, a customer can still walk away with a negative experience if the design of the restaurant isn't creating the right atmosphere and ambiance for their meal. Customers pay for more than just a meal when they eat out - they pay for the experience! "If the food is great and the service is great but the ambiance is terrible, or anything else to accessorize the experience is terrible, you're going to question whether or not you're going back there," says architect Stuart Chait, owner of Chait Studios in North Chili.
From the start, a restaurant should be designed with your theme, your goals, and your ideal customer in mind. As the years progress, you should constantly evolve your restaurant to adapt to trends and changing environments. "When you start a new restaurant it has to be, 'Oh, my gosh. This is incredible,'" says Norbert Hausner, owner of NH Architecture in Rochester. "If you don't get that feeling when you walk through the door, it's not going to be successful."
And while a great restaurant design can impress guests, it should also cater to the employees. In fact, a well-designed kitchen and dining area can improve efficiency and streamline foot traffic. For instance, bathrooms must be easily accessible and yet well hidden, and materials should be aesthetically-pleasing and yet durable and easy to clean. I, as your designer, may even ask you right off the bat what your menu will look like, as this will give me a direction in which to start organizing your kitchen for the most streamlined setup. Rochester Business Journal goes on to describe the process, 'After menu is considered, architects then work on such details as how guests and staff will move through the space, the heating and cooling systems, furniture groupings and the amount of furniture.'
If your opening a new restaurant, I'd love to help you design the layout for the perfect mix of ambiance, aesthetics, ingenuity, and efficiency. If you're a veteran looking to revamp your look, sit back and observe during peak hours to see where bottlenecks are occurring or where holdups seem to be clustering. This can help me help you!


LENNY TELLER
Contract/Design/Engineering
CKitchen.com
E Friedman Associates
(917) 335-1127
lenny@efriedman.com