Kitchen Design - Storage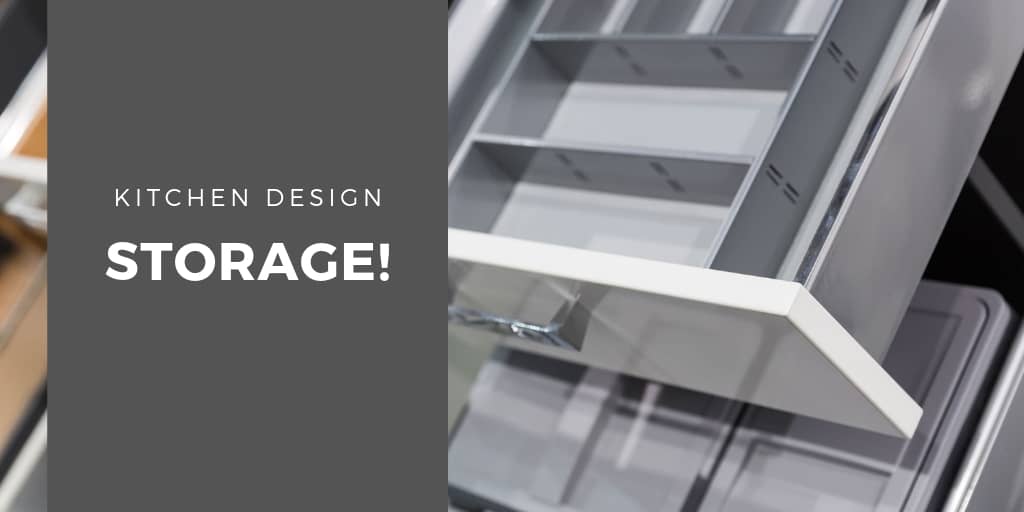 It's no secret that restaurant owners and managers are looking to make the most of their kitchen space. The more organized a kitchen design is, the more conducive the environment to efficient work practices. Thus, making the most of your kitchen by utilizing storage areas appropriately is key to optimizing your space! By simply walking through your kitchen and paying attention to how storage is utilized and where scraps of unused space are located, you can create a plan for your kitchen's storage design.
Wall Space
People focus on floor space to utilize as storage areas, but many overlook the possibility of utilizing empty wall space as well. Hangars, hooks, and racks are all great tools for storing light items such as linens, mitts, and utensils up and out of the way on your walls. Magnetic strips can be used to affix knives and prep cutlery just above prep tables; Just be sure to always keep meat-cutting knives separate from produce cutlery. You can either use separate strips or color-coded handles on your knives to ensure easy identifiability.
Work Centers
Work centers are created with organization and storage in mind. With shelves below and above the work table, workers can take small amounts of surplus items that would be used for the day and store them within reach. This cuts down on labor costs over time, helping to keep your kitchen running smoothly. Make the most of your work center by adding hooks to keep utensils up and off the work surface!
Keep Items Off the Ground
The FDA Food Code stipulates that food items need to be at least six inches off the ground at all times. Dunnage Racks are the perfect solution for the heavier items such as bags of flour, as these racks are usually designed to stand at least a foot off the ground already. Also, ensure your work tables have a lower shelf for added storage areas!
Shelving for Walk-Ins
Your walk-in unit is built for cold storage, so make sure you're getting the most out of your investment by also purchasing chrome or epoxy-coated shelving. Both of these materials are built to last through the cold and moisture with little to no corrosion, helping to extend the life of your shelving units within your cooler or freezer. Take heed when moving shelving in your walk-in to not place them in front of vents, or you'll risk damaging the efficiency and creating warm spots.
LENNY TELLER
Contract/Design/Engineering
CKitchen.com
E Friedman Associates
(917) 335-1127
lenny@efriedman.com