Tips for Using Your Cook and Hold Oven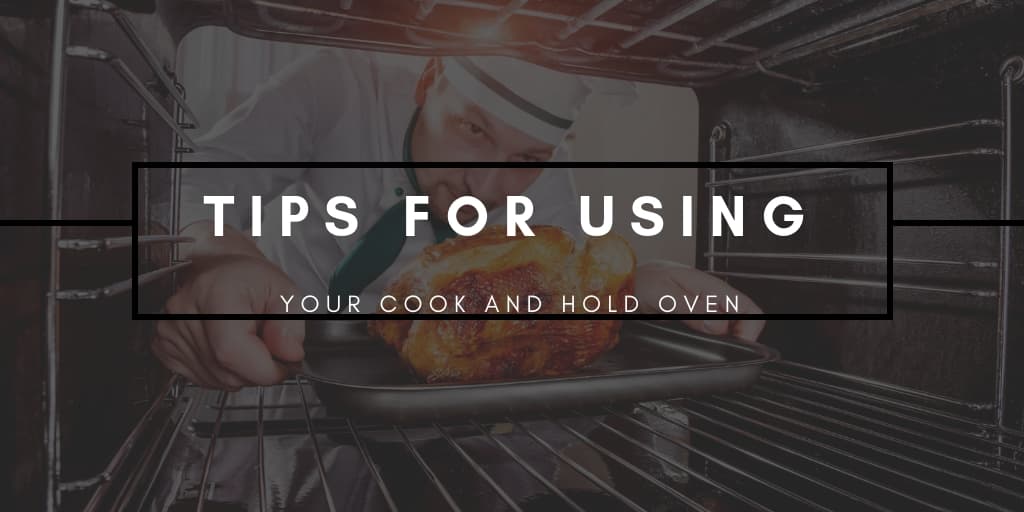 Cook and hold Commercial Ovens are an excellent addition to any kitchen looking to invest in equipment that can handle the tasks of many. With such versatility, cook and hold Commercial Ovens give cooks the ability to multi-task while increasing food yields. As a newer piece of technology, there are many misunderstandings about the cook and hold Commercial Oven. Here are some tips on how to operate your cook and hold Commercial Oven in your commercial kitchen.
Maximum Temperature = Cooking Constraints
Cook and hold Commercial Ovens typically max out right around 325 degrees, meaning that they cannot perform the high-temperature tasks of a convection-style Commercial Oven or combi style Commercial Ovens. "This equipment is best used to cook low and slow, which provides higher yields and greater tenderization," said Robert Simmelink, Alto-Shaam Inc.'s executive chef, and business development manager. "For this reason, one of the cook and hold Commercial Ovens' biggest benefits is being able to cook overnight."
They're Good for More than Just Roasting!
Sure, cook and hold Commercial Ovens are truly suited for low and slow cooking methods like roasting, but don't forget that their bonus lies in their versatility. "In addition to roasting and braising, cook and hold Commercial Ovens provide low-temp culturing and fermenting and long-cook sous vide," said Simmelink. "The menu extension possibilities are huge with these units."
You can also use these units as a smoker, although you'll want to have a dedicated cook and hold for smoking if you plan to do that because of the smoky crossover between foods. You can typically stack these units or purchase them in stacked forms to separate the uses in this manner.
Utilize as a Finishing Unit
With larger operations, many cooks still need to tackle the task of plating. When you've got smaller Commercial Ovens and smaller batches, that can make the situation hectic. With the cook and hold Commercial Ovens, you can utilize the unit as a finishing Commercial Oven for plating purposes!
Preheat and Pay Attention
Remember that for cook and hold Commercial Ovens to be used properly, they need to be preheated. This preheat sterilizes surfaces and preps the unit for use. Also keep in mind that you'll still need to pay attention to holding times, as thicker and tougher roasts may be able to stay in the unit for up to 24 hours, but more delicate meats like chicken breast will have a shortened holding time.
Cynthia Maier
Cindy@ckitchen.com
347-394-7584
Sales Consultant
CKitchen.com
E Friedman Associates Inc