Shrimp Recipes for Summer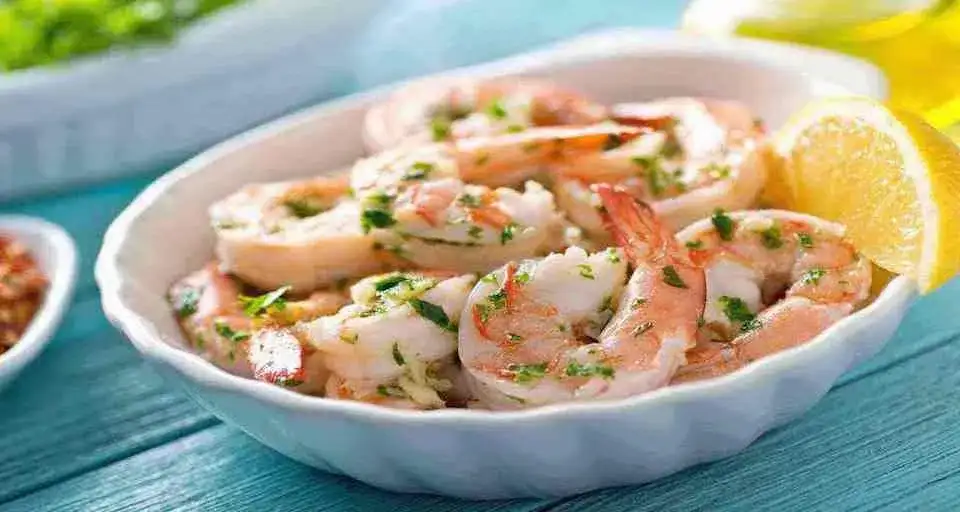 Summer brings with it new waves of trends and demands - many of which center around seasonal items like seafood! Shrimp are a classic choice, and restaurants across America will see a spike in shrimp sales during the warm weather months. If you haven't added shrimp to your menu or if you're looking for some new recipes to change up your regular shrimp preparations, then here are a few ideas to get your creative juices flowing.
Peel 'n' Eat Shrimp
One of the most classic and traditional ways to serve shrimp is the peel 'n' eat way. With this method, you'll need to ensure that you've got either a stock pot or braising pan ready that can handle a variety of size batches of shrimp, as you're likely to see surges in demand for these during peak hours but will need to prep individual portions during down-times.
This recipe is by Jennifer Segal from Once Upon a Chef:
Ingredients
For the Shrimp
2-1/2 tablespoons Old Bay seasoning

3 tablespoons unsalted butter

1 cup beer

1 cup water

2 pounds extra large shrimp (26-30 per pound), shell split and deveined
For the Cocktail Sauce
6 tablespoons ketchup

1/2 tablespoon prepared horseradish (best quality, such as Boar's Head or Ba-Tampte)*

1 tablespoon freshly squeezed lemon juice

Pinch cayenne pepper
Instructions
For the Shrimp
Combine Old Bay, butter, beer and water in a large pot and bring to a boil.

Add shrimp and turn heat down to medium.

Cover and cook, stirring once, for 3-6 minutes or until shrimp are pink. Keep an eye on it; if you overcook the shrimp, they'll be tough.

Remove the shrimp with a slotted spoon and transfer to serving platter. Serve hot or cold with cocktail sauce.
For the Cocktail Sauce
Combine all ingredients in a small bowl.

Taste and add more of any ingredient if desired.
Shrimp Scampi
The iconic flavor profile of shrimp scampi involves a garlicky and buttery sauce, and many choose to spruce up their scampi with a bit of linguini as well. This dish can be served in smaller portions for your lunch menu or as a full dinner menu item that goes well with a side salad with house dressing.
This recipe comes from Tyler Florence with The Food Network:
Ingredients
1 pound linguini

4 tablespoons butter

4 tablespoons extra-virgin olive oil, plus more for drizzling

2 shallots, finely diced

2 cloves garlic, minced

Pinch red pepper flakes, optional

1 pound shrimp, peeled and deveined

Kosher salt and freshly ground black pepper

1/2 cup dry white wine

Juice of 1 lemon

1/4 cup finely chopped parsley leaves
Directions
For the pasta, put a large pot of water on the stove to boil. When it has come to the boil, add a couple of tablespoons of salt and the linguini. Stir to make sure the pasta separates; cover.

When the water returns to a boil, cook for about 6 to 8 minutes or until the pasta is not quite done and drain.

Meanwhile, in a large skillet, melt 2 tablespoons butter in 2 tablespoons olive oil over medium-high heat.

Saute the shallots, garlic, and red pepper flakes (if using) until the shallots are translucent, about 3 to 4 minutes.

Season the shrimp with salt and pepper; add them to the pan and cook until they have turned pink, about 2 to 3 minutes.

Remove the shrimp from the pan; set aside and keep warm.

Add wine and lemon juice and bring to a boil. Add 2 tablespoons butter and 2 tablespoons oil.

When the butter has melted, return the shrimp to the pan along with the parsley and cooked pasta.

Stir well and season with salt and pepper.

Drizzle over a bit more olive oil and serve immediately.
Shrimp Kabobs
For a more casual shrimp entree, kabobs are a great 'meal on a stick'. Spice it up with Old Bay Seasoning or any other spices, and add veggies to liven up your shrimp kabob. Simply utilize your oven or charbroiler (if you're looking for that smokier flavor).
This recipe comes from AllRecipes.com:
Ingredients
2 red potatoes

4 (6 inch) skewers

16 large shrimp, peeled and deveined

1 large onion, cut into large chunks
1 large tomato, cut into large chunks

1/4 cup extra-virgin olive oil

1 teaspoon salt

1 teaspoon ground black pepper
Directions
Preheat grill for medium heat and lightly oil the grate.

Place potatoes into a large pot and cover with salted water; bring to a boil. Reduce heat to medium-low and simmer until nearly tender, about 10 minutes. Drain and cut in quarters.

Thread 4 shrimp onto skewers, piercing each shrimp near the head and tail, alternating with potato, onion, and tomato chunks; repeat with remaining skewers. Arrange skewers on a platter and coat with olive oil. Season with salt and black pepper.

Cook skewers on preheated grill until shrimp are bright pink on the outside and the meat is no longer transparent in the center, about 10 minutes.