That's a Wrap! Adding Wrap Stations to Your Commercial Kitchen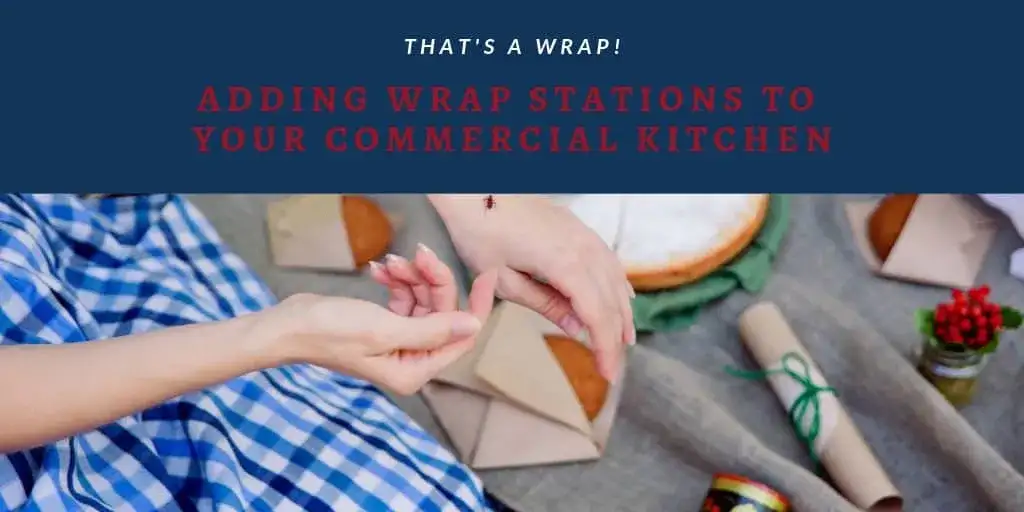 Purchasing items in bulk, prepping items for a buffet/catering line, sealing items for freezing...all of these tasks have one thing in common. Foods that aren't prepackaged or need to be divvied up for storage or transport will likely need to be covered for a variety of reasons, and while many may choose to use containers with lids, the fact of the matter is that plastic wraps are used most often by experienced bakers, chefs, and food prep employees alike. Let's take a closer look at the benefits of wrap stations for your commercial kitchen.
Food Safety
In order to prep large amounts of food in food pans for catering and buffets, your kitchen staff will likely need to space out their efforts by storing some of these filled pans as they continue to prepare other food items. These pans can easily be covered with plastic wrap in order to keep out contaminants, and the wrap can be quickly removed and discarded as soon as the pan is ready for use!
Many models of wrap stations come with sealers, which are ideal for those who need to wrap foods for long-term storage like meats and other goods. This ensures that contamination is kept to a minimum while sealing in juices in foods like meats for freshness.
Quality
Many food items that are prepped and not immediately served can dry out over time. Think fruits, cottage cheese, salads, etcetera. Plastic wrap seals in moisture to retain the integrity of these food items, and this makes for fresher-tasting results when food is ready to be served. Similarly, bakeries tend to use plastic wraps directly applied to exposed cake layers in order to store them in freezers until they're ready to be iced and decorated. This keeps the cake from drying out in the refrigeration units, retaining moisture for a better-tasting cake.
Ease of Use and Reduction of Waste
While food safety and quality are both benefits of plastic wrap, these benefits can come with the old-fashioned use of a roll of wrap that must be stretched over the items by hand. The benefit of using a wrap station, in particular, is that trays of food can quickly be placed on the wrap station, and then the plastic can be quickly stretched over the tray itself and cut to the right length. This cuts out much of the time that it takes to manually stretch rolls of plastic over each tray and can also help to reduce plastic wrap waste.
Keep in mind that commercial wrap stations typically come with a type of sealer as well as different accessory items like scales and control panels to further improve the efficiency of the unit - all while reducing costs associated with labor and waste that can occur with traditional manual plastic wrapping methods.