Consider a Food Slicer as Your Next Restaurant Equipment Investment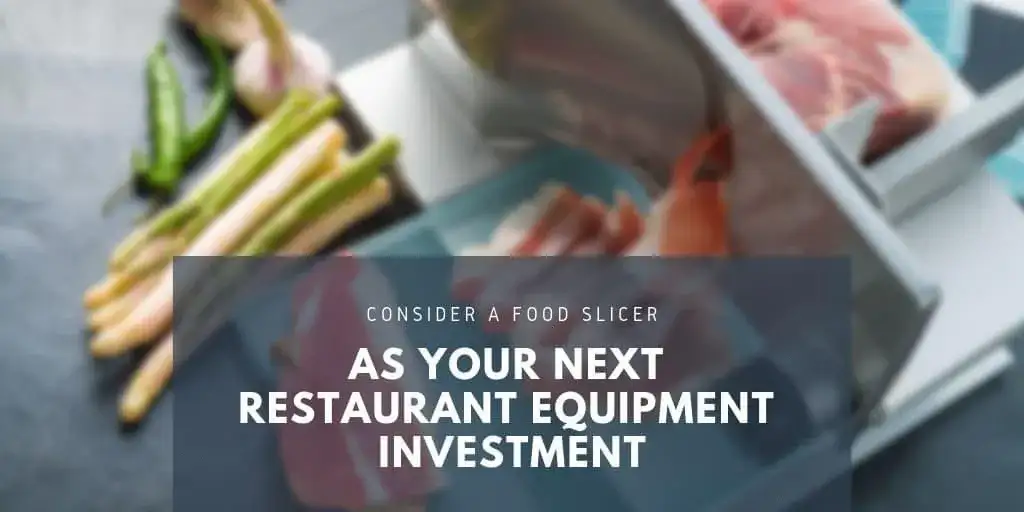 Running a successful restaurant is more than just good decor or profitability. Everything from food costs to wait time can affect the perception of your eatery. Food quality is often the most important part of making people see your restaurant as the best, but to make quality food, you need the right equipment. A food slicer can be a beneficial piece of restaurant equipment in many ways. If your restaurant focuses on the dinner crowd while serving sub-par food to lunch diners, you're missing out on a huge opportunity to raise your standings. A food slicer can be a great way to slice roasted meats and vegetables to create quality sandwiches for lunch patrons.
Try taking your popular roast beef recipe and making it early in the day. You can place the beef on the slicer and slice the fresh meat into sandwich friendly pieces. If you pair it with potatoes during your dinner service, slice up some thick rounds, fry or bake them and top the roast beef with them.
Use the slicer on the potatoes again, but set it very thin to create your own homemade potato chips to put on the side of many other lunch dishes. Add chips to a specific dinner entree as well to give it a fun twist. Use the same slicer settings to create uniquely seasoned chips as well, or make them with sweet potatoes or any other root vegetable. Beet chips might seem a bit strange, but they'll certainly give your customers something new to try.
Bacon is becoming a popular garnish. Consider creating your own by smoking your own pork bellies, and seasoning them the way you want. Use the slicer to create a custom thickness and use it as a garnish or main attraction for any dish you desire, whether on a sandwich at lunch, or wrapped around a filet during dinner.
Slice tomatoes and onions to the perfect size and thickness for your burgers, or make them especially thin for use as a decoration and garnish. The possibilities are limited only by your imagination and your willingness to invest in this useful piece of restaurant equipment.