Urban Farming Project Raises Hope Alongside Doubt and Suspicion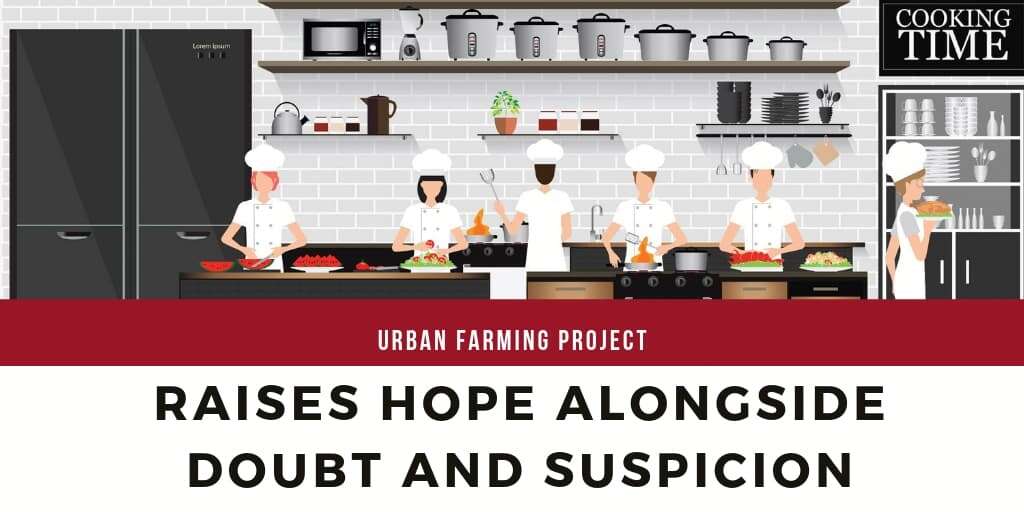 A massive urban farming project has been proposed for the city of Detroit's Eastside in an effort to revitalize the city and make use of the more than 100,000 vacant plots of land that are currently vacant, reports The Detroit News. While many feel that the initiative has the potential to bring thousands of jobs and hundreds of new businesses to the area, residents remain suspicious and doubtful of the project's success.
"The people who have been here all these years will be pushed out. I think if they make it a farm, it won't stay a farm for long," resident Lucy Butts told the news source. "They will eventually make it something else, [like] upscale housing."
Smithsonian Magazine recently did a spread on urban farms, suggesting that they not only help to feed a community, but also can help jumpstart a stalled economy. The publication framed urban farming as a way to revive the community and attract related businesses and entrepreneurs, such as restaurants, bakeries and caterers, who will sell the food grown by the farms.
These businesses will no doubt be in need of restaurant supplies like commercial ranges, grills and ovens to feed the populace. Perhaps the skeptics of Detroit will change their minds when they taste the fruits of their labor and will be more encouraging toward the initiative and the new business it's bound to bring to the area.