Blending Flavor and Function: Commercial Kitchen Blenders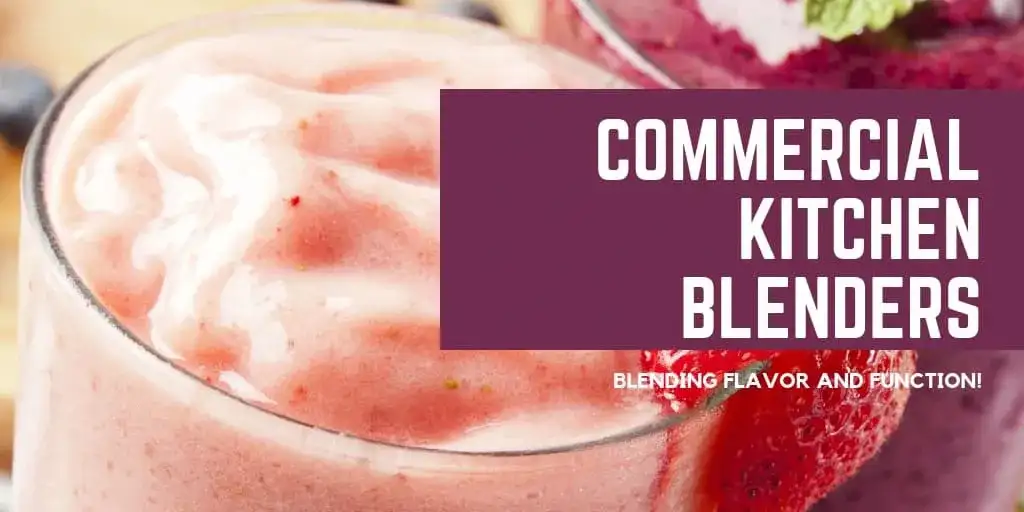 Commercial kitchen blenders can be used for a multitude of tasks. From pureeing sauces to blending up bar drinks, your restaurant likely stocks one of these appliances in each main area for quick, easy access. One of the largest trends this decade has shifted towards smoothies, catering to health nuts and flavor addicts alike. Smoothies can spice up a beverage menu while giving customers healthier options when it comes time for dessert. Setting themselves apart from other blended beverages, smoothies have become more than just a fad; they're a trend that's here to stay!
What is a smoothie?
You may have an idea of what a smoothie is, but what makes it different from a frozen slushie or a milkshake? Really, it boils down to the contents blended within. Smoothies are typically comprised of one or more of the following:
Fruit

Ice

Honey or Flavored Syrups

Milk, Yogurt, Non-Milk Products (soy, almond, or rice milk), or Ice Cream

Powders and other additional ingredients
In essence, a smoothie has a milkshake-like consistency but with healthier ingredients. At the same time, it's thicker than a slushie-type drink and may include more fresh produce as well!
How do you make a smoothie?
While it may seem as easy as throwing all of the ingredients into the cavity and hitting the 'blend' button, the result can be more smooth and consistent if you follow these simple tips:
Add the liquids first! Whether you're using milk-type products or juices, always add the liquid first to settle around the blades, helping to move other ingredients around that will be added on top.

Add frozen ingredients. This can include ice, frozen fruits, or any other frozen products you plan to add.

Add produce. Your produce can come fresh or can simply come from a can. Either way, now's the time to add it!

Add the extras. Oats, spices, seeds, powders, peanut butter - you name it! Whatever it is that you're adding to make your smoothie different from the others, they get added at the end.
Try this recipe!
There are literally hundreds of smoothie recipes out there for the taking, and you or your restaurant can get creative and start from scratch with your own ingredients. Martha Stewart has quite a few recipes out there on the internet (check out her top 10 most-pinned recipes here), but here's one that we're particularly fond of:
INGREDIENTS
1 cup quartered strawberries

1 sliced banana

1/4 cup raw almonds

1/2 cup old-fashioned oats

1 cup low-fat vanilla yogurt

1 teaspoon maple syrup
DIRECTIONS: Simply follow our guidelines above to add the ingredients in the proper order, blend, and serve immediately!