Do You Want Your Tap Beer Really Cold?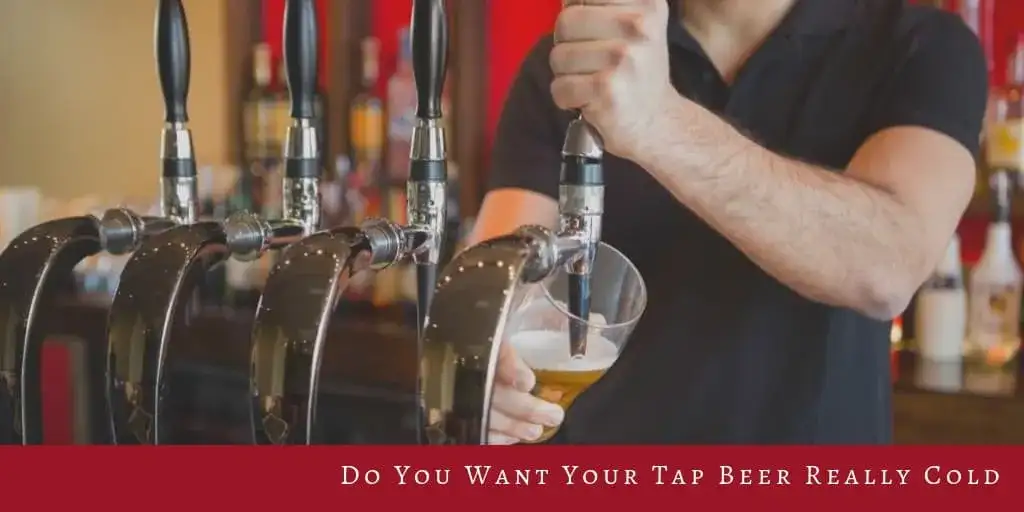 Tap dispensed beer has caught on as the most popular method of selling beer - and for good reason! It is most profitable and has a quick ROI, thus enhancing the bottom line of most bars and food establishments serving the brew. It also reduces the accrued costs associated with waste handling and storage related to the bottles and cans. Simply stated, it is a great idea to have a beer system installed especially in establishments with volume scenarios.
So it is important to consider the type of system that you would install. This would depend on the volume and types of beers that you would carry in your inventory. The holding and serving temperatures of beers should be at 38 degrees F from the refrigerated beer keg to the tap itself. The traditional American palette has become accustomed to a lighter style beer with a "the colder the better" and will have stronger carbonation properties. This would typically be a Lager, Pilsner, wheat or light beer.
Currently, the beer market has expanded greatly to include many types of craft beers as well as cask varieties. These brews allow the owner a higher ticket margin due to the artisan nature of the product. Craft beers need to release their complex flavors that would be muted by the higher carbonation settings of traditional American favorites.
So, modern remote beer systems have come a very long way. Not only will these systems keep proper temperatures from the keg in the refrigerated box right to the faucet. The CO2 and Nitrogen mixtures can be regulated to maintain proper pressures/carbonation according to the beer type.
Anything less than a manufactured system engineered to the product's needs should clearly be avoided. The budget "homemade" beer systems that in the past would "foam" and cost the operator much wasted product will not only do just that but will more significantly negatively affect the most important factor and that my friend is the flavor and nuances of your fine beer selection.
It is always a good idea to plan your projects over with experts. If you are planning a bar, draft beer system, or any foodservice equipment project application… contact the Design division at Ckitchen.com. We understand your needs and concerns and want your satisfaction.
lenny@efriedman.com
LENNY TELLER
Contract/Design/Engineering
CKitchen.com
E Friedman Associates