Show Gratitude to Those Who Support Your Business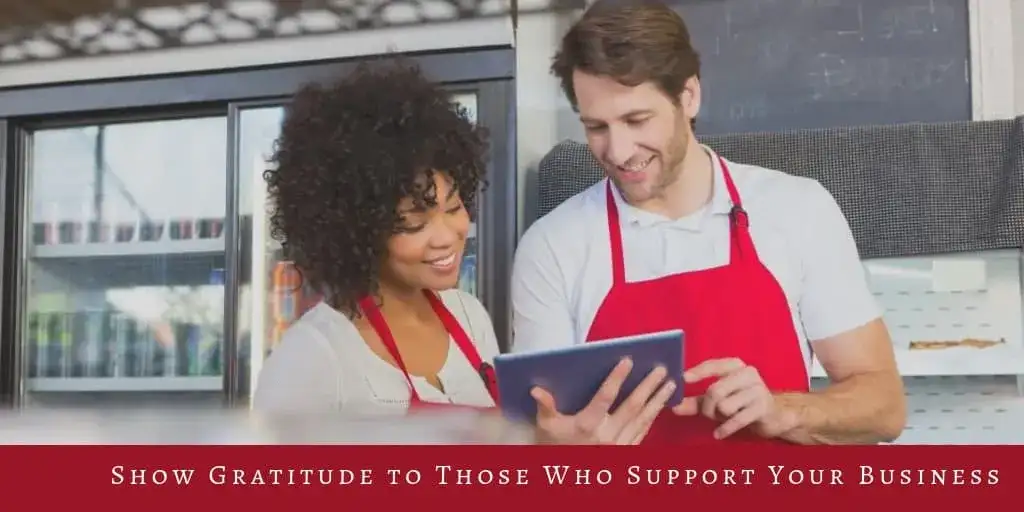 From restaurants to retail, businesses across the board cannot succeed without loyal support. The holiday season is a time for giving, and showing gratitude to those who have supported your business to make it what it is today should be on your list of things to do. With an increased workload, more demands, and tighter deadlines plaguing businesses at the end of the year, it pays to show a little love to those who helped get you there in the first place.
Customers
Customers are the folks who consistently support your business, driving it towards success. They're reactive but loyal when shown that your restaurant deserves their attendance. While your patrons are likely shelling out a little more during the holidays, it's also a great time to pay them back for their support. Start a loyalty program, or tack on some benefits to those whose faces you recognize. Highlight specific customers on your social media accounts to give them some recognition. Give away something simple like a free brewed coffee. Spending a little money and a little time can have huge impacts on your customers, and it's a great way to show that you appreciate their support!
Businesses
If you've been around for even a year, you likely didn't get there without the support of some fellow businesses. Co-ops typically help those to connect and network via social media as well as promote cross-business attendance. If you've worked with any businesses this past year, you should consider sending them a thank you card at the very least. For those whose support has been reliable and impactful, consider larger gifts such as gift baskets or gift cards. Spend some time on their social media profiles sharing, liking, and posting to their accounts to strum them up a little traffic. It might not necessarily be the money you invest in the gift but rather the effort that they'll value most.
Employees
The backbone of your restaurant is your employees, and many times they're forgotten in the buzz and hubbub of the holiday season. Many address their employees with a holiday party, and your restaurant should be no different! It doesn't take a momentous investment in supplies to create an event that shows your employees that you care. Consider utilizing your own restaurant after-hours (or even closing your establishment for a few hours!) to highlight the achievements of the year, noting that it wouldn't be possible without them. These are the supporters who will drive your success in the years to come and, thus, should be your top priority when showing gratitude to your supporters.
DAMON SHRAUNER
Sales Consultant
E Friedman Associates Inc
T: 516-882-1955
D: 712-389-6805
F: 605-782-9015
damon@ckitchen.com