How To Profit of the Growing Off-Premise Demand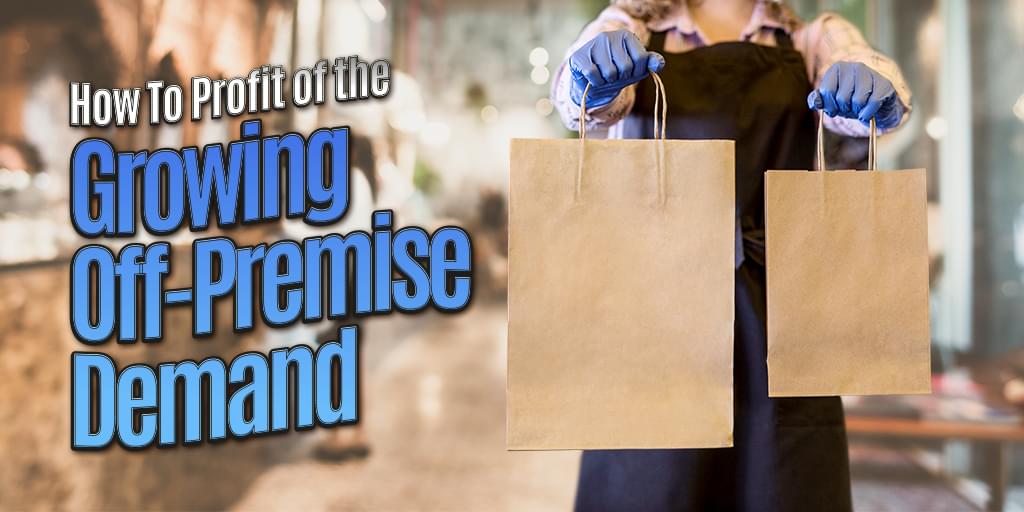 Dine-in business has dipped, off-premise restaurant sales have flourished. Much of that has to do with the coronavirus crisis, but the demand is projected to continue well beyond the pandemic.
The dining room is shrinking as a result, to give way to a larger kitchen that accommodates both on and off-premise needs. Even casual dining operators where table service is bread and butter are reconfiguring their layouts to give room for to-go and delivery operations.
Casual dining operators like Smokey Bones are testing to-go stations and drive-thrus. KFC recently came out with a takeout-focused restaurant prototype with an operation with few to no seats yet replete with order processing and production areas such as two drive-thru lanes, parking spaces for delivery staff and curbside orders, cubby systems to handle online orders, and self-service kiosks.
Some are skipping table service altogether by building or renting a production-only space known as "ghost kitchens" to focus on making those off-premise restaurant sales. These commercial kitchen spaces are becoming increasingly popular because they offer a way to start a restaurant business with less risk and lower overhead costs.
Throughput is everything
These big changes are happening because the conversation is shifting from "how to maximize a dining room" to "how many customers can be served". To most operators, it will feel like running two separate operations. The path of the food is no longer as straightforward as kitchen-to-dining-area because there are now multiple exit points. Future restaurant design takes great consideration of how orders from these channels will be received, organized, and delivered.
This involves the implementation of a system that seamlessly moves products in the right direction without off-premise interfering with on-premise. This will involve the use of technology and dedicated equipment fit for the new terminals like home delivery, to-go stations, drive-thrus, curbside pickup, and food lockers. This casts doubt on the future of dining rooms.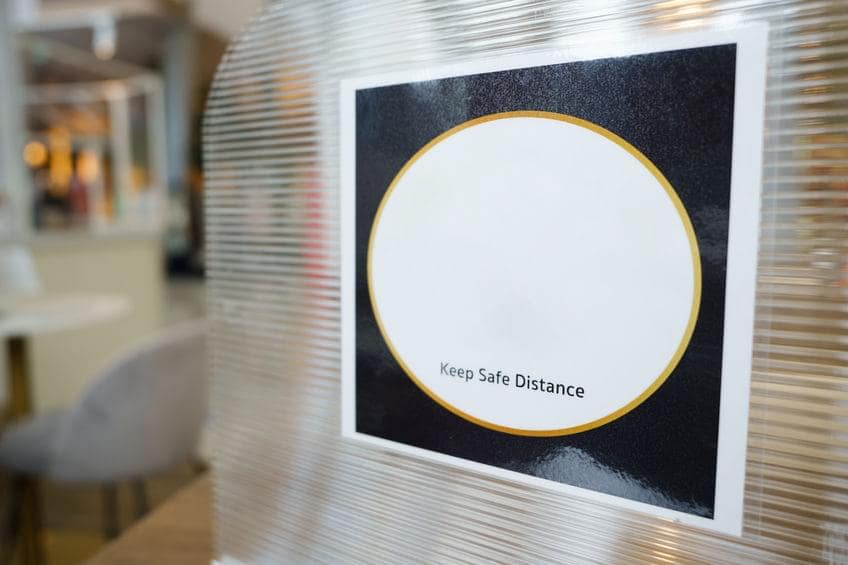 Is on-premise dining going away soon?
Astronomic off-premise restaurant sales may be reducing the size of the dining room, but at the same time, it is also setting the bar higher for on-premise dining.
Many are still making a conscious decision to dine out, and they are also choosing to spend more to get an experience whether it is as simple as splurging on appetizers or alcoholic drinks. Operators should not lose sight of providing a great experience for guests who choose to set foot into their restaurant precisely to enjoy that very experience.
The convenience of dining in is no replacement for the comfort and human interaction unique to the dining experience. Restaurants and dining halls will continue to be an important part of the dining culture as the best venue for interaction, celebration, community, and connection outside the home.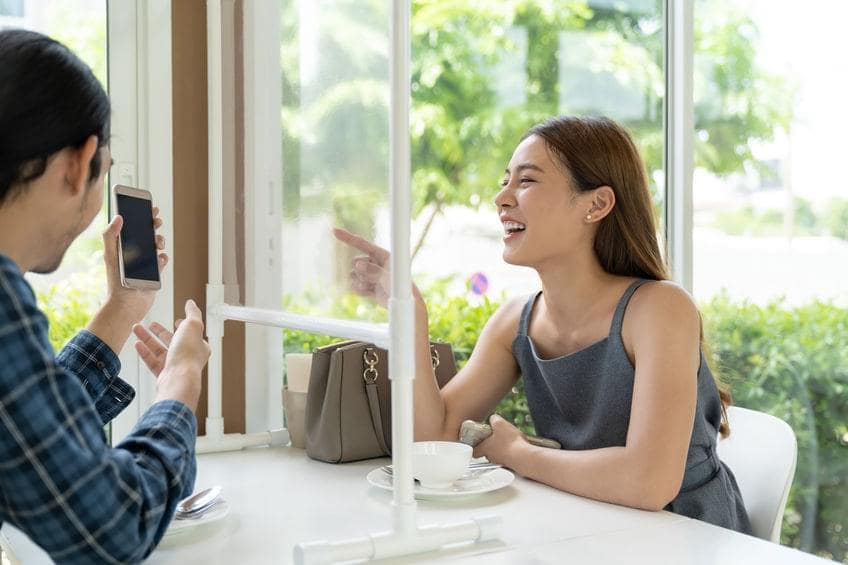 Reconfiguring dining spaces for success
It is more important than ever that operators also step up their on-premise game. Here are some of the things you can do to successfully rebuild your dining space for the era of delivery and takeaways.
Maintain a safe and sanitary environment
If it was even possible, the COVID-19 pandemic put a greater emphasis on safety and sanitation in a restaurant. Customers feel safer and more comfortable dining in a place where they "see" efforts in motion: hand sanitizer stations, plexiglass barriers, regular cleaning and sanitation of tables and high-touch areas, and employees in protective gear.
The future restaurant will have to take the time to show that the health of their customers is top of mind. More and more operators are removing the separation between the back and front of the house to create an open kitchen that provides a clear view of the chefs as they prepare meals.
Operators should have a long-term plan that accommodates sudden disruptions to be better prepared for such circumstances. For example, if physical distancing will be required, think about bringing tables closer to make more intimate areas to make it easy to put up barriers if such needs arise.
Create an inviting space and friendly atmosphere
The dining area should be an engaging and intimate space where your customers will feel at home. It may seem inconsequential, but the mere effort of putting up bright and festive decorations during holidays to give your restaurant more life can convince people to walk through your door.
Pick out the best lighting that captures the atmosphere your customers would want to be in. Low lighting coupled with soft music sends the message that your establishment is a place where they can relax or enjoy an intimate dining experience with a loved one. Utilize as much natural lighting at breakfast or in high-energy places like cafes and family restaurants.
Assemble a stellar tabletop
Building a great tabletop experience is walking the line between quality and cost-efficiency. The restaurant of the future may rely on cost-effective tableware that looks good but gets the job done. Your plates, glasses, and silverware should be able to handle frequent use and routine sanitation and cleaning. Some amazing table innovations that tick all those boxes are continuously being developed and improved such as vinyl and synthetic wood, which are essentially durable versions of the real thing.
For operators who would like to keep the practice of handing physical menus to guests, choose an antibacterial material. Restaurants will also have to look for tables and chairs with sound-absorbing qualities to reduce the noise in both your dining area and the kitchen.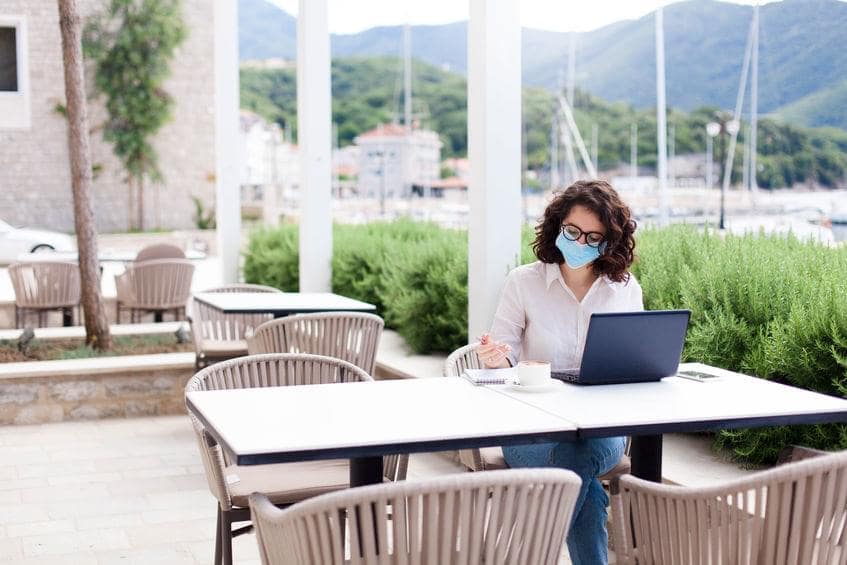 Ensure perfect acoustics
Sound control can be easy to overlook, but it can affect the customer experience in a drastic way. Your restaurant design should make use of aesthetically pleasing soundproofing and sound-absorbing materials to mitigate noise in intimate spaces to create a more comfortable environment.
One of the options you have is foam paneling with fabric covers and PET felt that give you tons of flexibility in terms of sizes, shapes, and colors. Fiberglass panels also offer a great way to trap sound. According to RDD Mag, six to eight layers of drapery can achieve the same noise-reducing ability of two inches of foam. Areas above windows and glass walls should also have some form of acoustical treatment above.
Floors might not need any treatment, but you also have the option to do so with materials like a floor underlayment or textured hard surface. Noise reduction will usually have to occur in the ceiling, so you have tons of options like hanging baffles and clouds, perforated acoustic wood, spray insulation on ceiling slabs or panels, or a wood-paneled ceiling with micro-perforation. If your restaurant has an exposed ceiling, you could use vertical baffles as well as layering materials that can be hidden in pockets. You can also add paneling between joists and wooden ceilings.
Deliver an amazing experience
At the end of the day, it all comes down to sharing a meal with people you love. In trying times, it is important to recognize that everyone is under a lot of pressure, and being easy to work with can go a long way. As we advance to the future of restaurant design, one thing that doesn't change is the power of a staff who cares about creating a memorable experience for guests.
While there is a risk that technology could make everything transactional, staying true to your goal of serving the best meals possible at any time of the day, at your dining room or at home, will make all the difference.
A great meal can elevate one's mood, start conversations, and foster connections. While person-to-person contact is probably the last thing people want in the age of the coronavirus, people are not ready to give up on personal touch and human connection.