Readying Your Winter Patio for A Cozy Outdoor Dining Experience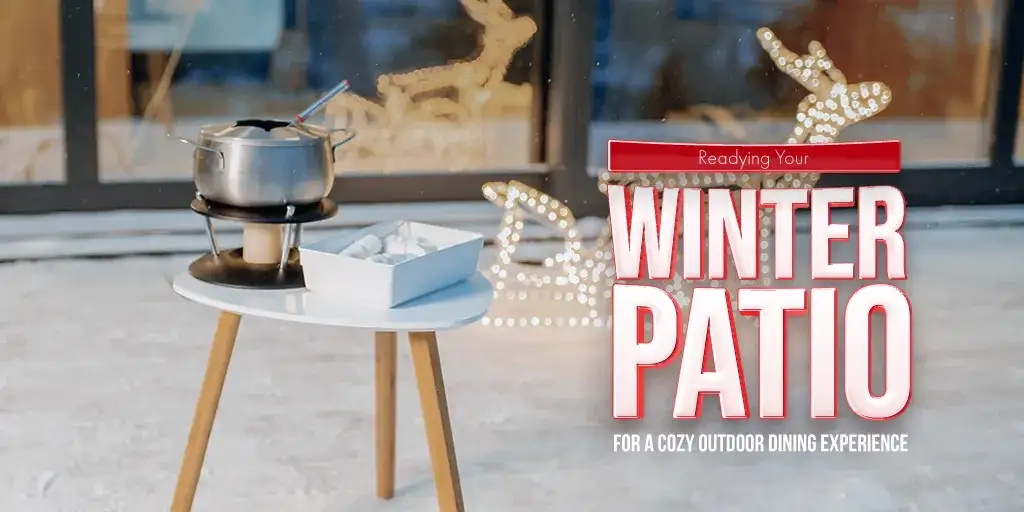 Despite the weather getting cooler, outdoor dining remains extremely popular among customers. Due to the COVID-19 pandemic, outdoor dining is not only an option but is also a necessity at several locations. Due to social distancing regulations, it has become integral to allow ample space and air circulation in any locale for safety compliance. This has triggered a revival in winter outdoor dining and a greater willingness to dine out at outdoor locations overall. Read on as we discuss the benefits of winter outdoor dining, essential tips to help you prepare a winter patio, and important considerations to bear in mind when creating an outdoor winter dining experience.

Is Winter Outdoor Dining Worth the Effort?
Utilizing your patio for outdoor dining allows you to expand on the available seating space, and provides an opportunity to entertain more customers. With a number of weather challenges posed during the winter months, this endeavor can become a complex task. However, understanding how to keep a patio warm in winter can help you sustain your business throughout the cold period. This can also enable you to attract customers looking for a different flavor when dining out. In addition, winter outdoor dining also allows you to be prepared for crowds during the holiday season, so you can be sure of serving a considerable number of guests during the period.
Given the current circumstances, customers feel more comfortable and secure while dining at outdoor locations that follow pandemic safety regulations. Keeping these considerations in mind, it's the right time to improvise with winter patio ideas and provide a wholesome dining experience for your guests.
The Advantages of Winter Outdoor Dining
We list some of the primary advantages of providing outdoor dining options for your customers during this winter:
Maximize Revenue:

Several business owners tend to close their patios and outdoor spaces during the fall and winter months due to the difficulties posed by the weather. However, investing capital in weather-proofing the outdoor space can enable you to operate at maximum capacity even during cold conditions. The extra revenue can also help you recuperate losses you incurred during the shutdowns caused by the COVID-19 pandemic. While creating a winter patio and investing in the material making your outdoor space warm enough is indeed an upfront investment, it is also a long-term solution that can help you reap dividends.

Attract More Customers:

Despite the common notion of 'eating out', most establishments offer indoor spaces for serving food. To take advantage of a more literal take on the expression, you can offer an attractive alternative to customers looking for a change in the way they 'eat out'. Making use of creative winter outdoor patio ideas can help you make your establishment a local attraction where customers can enjoy the outdoor ambiance without worrying about the elements and the chill that comes with it.

Improved Safety:

One of the most important benefits of outdoor dining is that it carries a

lower risk of transmission of communicable diseases like COVID-19

when compared with dining indoors. The outdoor environment at locations like a winter patio has constantly circulating air that can disperse infectious agents and droplets, helping prevent the spread of disease. Winter outdoor dining supplemented by measures in accordance with state, federal, and health protocols will help you keep both your customers and staff safe.
Essential Winter Outdoor Patio Ideas For Your Establishment
Here are some excellent methods and ideas to help you prepare your patio so you can provide winter outdoor dining to all of your customers.
It is essential that you keep your outdoor space warm during the winter to be able to offer outdoor dining options to your patrons. Depending on your establishment's geographical location, the weather can get quite chilly during the winter. Using specialized equipment, decor adjustments, and an understanding of how to keep a patio warm in winter can help you create a comfortable outdoor dining environment. Here are some tips and equipment you should consider investing in to provide the coziest winter patio dining experience:
Outdoor & Patio Heaters:

Heaters are essentials when you're looking to create a warm and comfortable winter patio. These devices radiate heat enough to warm up the environs and come with a variety of placement options. You can opt for wall or ceiling-mounted heaters, or even choose to place them strategically around the tables to provide additional comfort for your patrons.

Fireplaces/ Firepits/ Fire Bowls:

While adding heat and warmth to its surroundings, a fireplace also embellishes the outdoor ambiance. These heating elements can become mini attractions within your winter patio and add to the overall dining experience offered by your restaurant.

Roll-down Walls & Curtains:

Outfitting the patio in your establishment with roll-down walls and weather-proof curtains can help you trap heat, and also protect from rain & snow. These materials are often made from either polyester or vinyl and are capable of insulating the surroundings. You can choose from a variety of transparent options so that you retain the protection while making no compromises on the outdoor experience.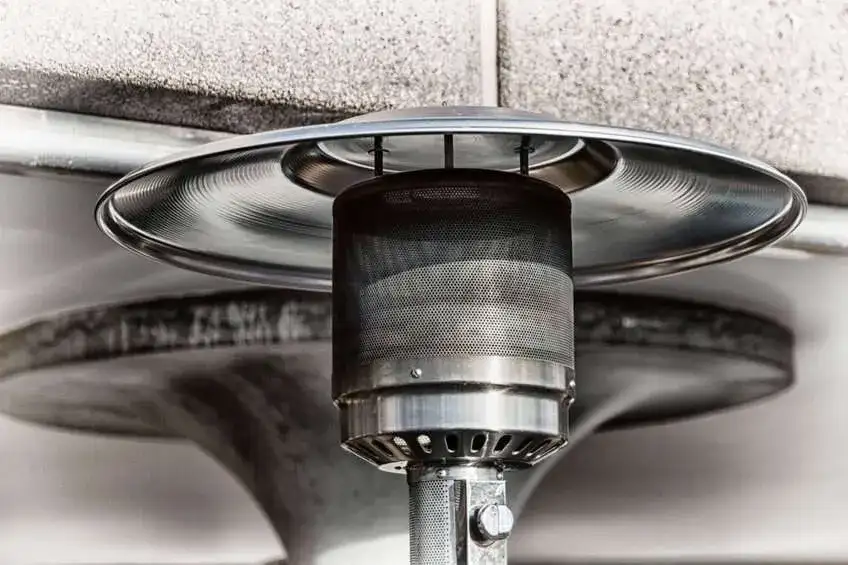 Modifications to your existing patio might be necessary if you're looking to make it winter-ready. Adding awnings to your structure can protect your guests from the elements, while also offering space to hook curtains and roll-down walls when modified appropriately. While modifying your patio, bear in mind that you need to provide ample space for continuous ventilation. Closed spaces promote transmission risk and take away the outdoor eating feel. You can refer to the ADA guidelines on table & chair spacing to get an idea. Implementing ingenious floor plans & furniture placement can maximize the efficiency of your operation, and also ensure customer satisfaction.
To help you make the best of your winter patio, providing comfort and good vibes are quintessential. Customers seek not only quality food, but they also expect their eating space to be attractive, pleasant, and secure. Getting the right kind of outdoor restaurant equipment and furniture can help you create the ambiance your customers expect. Also, consider adding appropriate lighting solutions on your patio to make the atmosphere welcoming. Well-lit spaces add to the pleasure of dining out, and you can make the best use of this by ensuring your winter patio has great lighting.
You can make your restaurant inviting by modifying the decor. Adding elements such as potted plants, holiday decorations, and unscented candles can add to the comforting feel of your patio. By offering blankets to customers, you can make their experience even more cozy and relaxed.
Adding special offerings to your menu can complement the winter outdoor dining theme and promote business. Hot cocktails, appetizers, and entrees can help create an attraction at your winter patio. You can also add season-themed and warm main-course delicacies to provide a complete winter dining experience.
To provide privacy to your customers, you can choose to provide tents, pods, or other make-shift enclosures. While these might require additional safety measures, they can entail a unique experience for your guests. If you'd like to go the extra mile and make things even more exciting, you can provide entertainment options to engage people actively. While live music is a great option to enthrall your patrons, it might not be feasible for every establishment. If live music is not an option, you can outfit your patio with top-notch sound systems to play music.
Ensure your winter patio ideas are supplemented with all the necessary health guidelines, and special precautions required for the current pandemic period. Adjust floor plans, and furniture & booth placement to ensure all social distancing requirements are met. Make sure you provide personal protective clothing and equipment to all your staff. You can also consider adding relevant signs and arrows on the floor to direct people in an orderly fashion. Another ingenious method of minimizing staff and guest contact is by outfitting a tableside ordering system. The system ensures seamless order-taking and delivery.

Important Considerations
Before you get started on your winter patio ideas, here are some essential considerations to make:
Geographic Location & Climate:

Each location's winter temperatures tend to be different. It is important to be prepared for harsh winters if you live in areas prone to cold waves and freezing winters.

Space:

Ensure you have enough outdoor space to accommodate sufficient numbers of guests. Given the current circumstances, there are more relaxations on utilizing street and sidewalk space for compliance with social distancing regulations. However, bear in mind that these relaxations will last only till the pandemic's end.

Local Regulations:

Make sure you comply with your area's health codes so that your establishment ranks high on every state and federal assessment.

Costs:

Whether it's equipment, heating appliances, landscaping, or decor, creating a space capable of outdoor dining in winter is bound to cost you money. Don't forget to prepare cost estimates and projections for returns before you begin investing in a winter patio.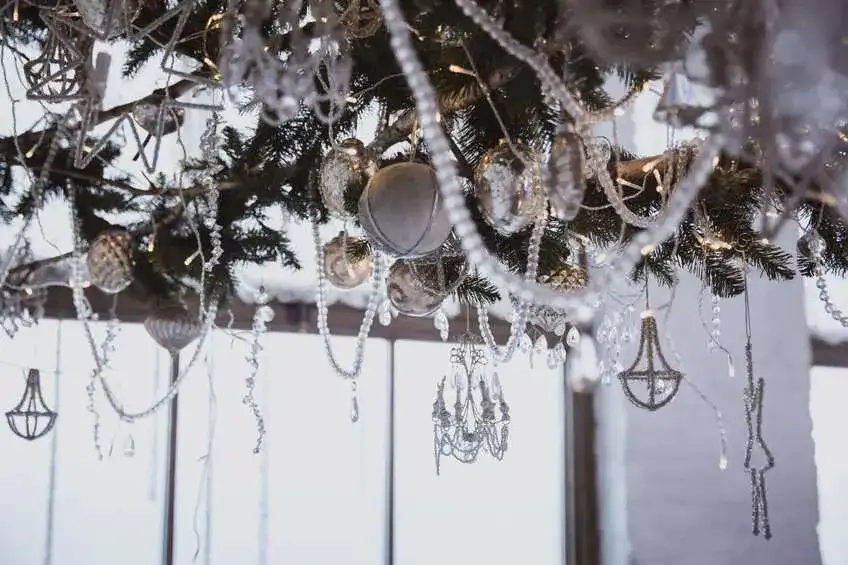 The Outlook
With the increase in demand for outdoor dining due to the circumstances we live in, it is only natural that you would want to make full use of your patio even during the winter months. Winter outdoor dining is a rich experience for guests and can help you capitalize on existing space and maximize revenue. Considering the fact that several restaurant owners want outdoor and street-side dining to be made permanent, the future for winter outdoor dining looks very promising.