Ckitchen Uncorked Episode #4: Challenges, Equipment Issues & What To Do with Them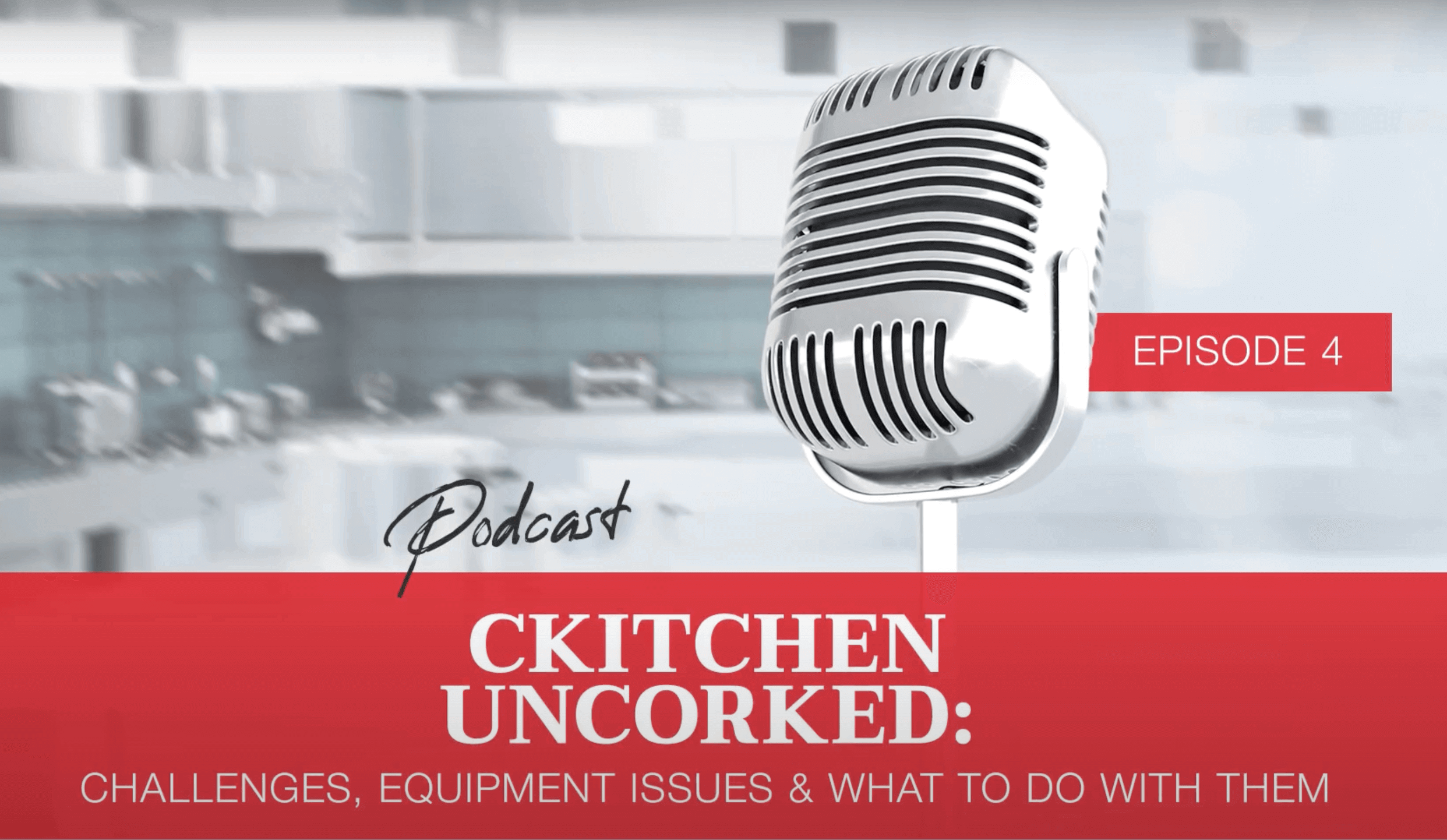 Hello everyone and welcome back to our podcast series, 'CKitchen Uncorked: Restaurant talks', where we take you on a new and exciting weekly journey into the food industry in the USA, specifically NYC. We previously discussed various formats of food businesses like the deli, diner, pizzeria formats, we spoke in detail about the food truck business. So in case you haven't been able to catch our previous episodes, please do! We also went through the different marketing tactics and strategies to apply when starting a local food eatery.
Today I am glad to inform you that we have with us Alex Ricciuti, who will take us through the Staffing, Training, Spacing, and Equipment Challenges in the Food Service Industry Today.
Alex is currently the Chef and Combi Business Development Manager at Vulcan Equipment.
Vulcan
For over 150 years, Vulcan restaurant equipment has been recognized by chefs and operators throughout the world for its masterful design, precision performance, and state-of-the-art innovation. What caught my attention was its tagline that says, 'Helping you pursue your passion through exceptional cooking equipment' and that is just what I am trying to achieve here with my passion for gastronomy!
Vulcan has a large range of cooking equipment that is efficient and also looks great if you are planning an open kitchen format for your establishment. Their equipment includes braising pans, broilers, fryers, ovens, and much, much more.

Interview with

Alexandra Ricciuti, Chef and BDM at Vulcan

On the other hand, our guest for today, Alexandra Ricciuti, is an alum of Northeastern University and the San Francisco Art Institute.

She is also a Culinary Advisory Board Member at Forever Oceans. Her past experiences include:
Chef and Regional Sales Manager at Wood Stone Corporation

Executive Chef and Regional Sales Manager at RATIONAL AG

Culinary Director at Eurostoves The Culinary Center

She is also the founder of Green Delicious Cooking Company, an award-winning catering company

Alexandra also has the experience of working under renowned American celebrity chef Todd English at the Olives Group in Boston.

Alexandra was named the Grand Champion of the Food Games, New York City in 2015.
Questions to Be Answered in the Episode:
Staffing Questions:
What are the greatest challenges the industry now faces in terms of retaining staff?

What are some measures I can take to ensure that my staff enjoys a positive work environment?
Training Questions:
How do I ensure that employees retain their training knowledge? Is there any way to create checks and balances within the everyday operations of the restaurant?
Equipment Questions:
What is the recommended equipment for common types of food service establishments?

(Alex will mention combi ovens, which will serve as the segue to our next question)

I understand that combi ovens are incredibly popular in the US food service industry today. Their price tag is balanced by their utility. Can you tell our listeners what a combination oven is?

What are the benefits of a combination oven?

What are the three modes of cooking that a combi oven provides, and what makes them important for a new restaurateur?

What is the difference between a gas combination oven and an electric combination oven? Which type is more cost-effective, and which is more efficient in the kitchen?

What can I use a combination oven for? Can you tell me more about what makes this appliance so versatile?

While I understand that the type of equipment I need to purchase varies significantly based on the type of restaurant, apart from combination ovens, what are the most popular types of equipment you would recommend for a brand-new restaurant?

Can you tell me more about the type of equipment Vulcan manufactures and how suitable these appliances are for an aspiring restaurateur? Does Vulcan have a flagship product?

Are there any new appliances on the market with improved features and technologies that you'd like to recommend to our listeners?

Do the equipment requirements change for plant-based meats or vegetarian dishes?

Is there any particular advice you'd like to share with our listeners who are purchasing commercial kitchen equipment for the first time?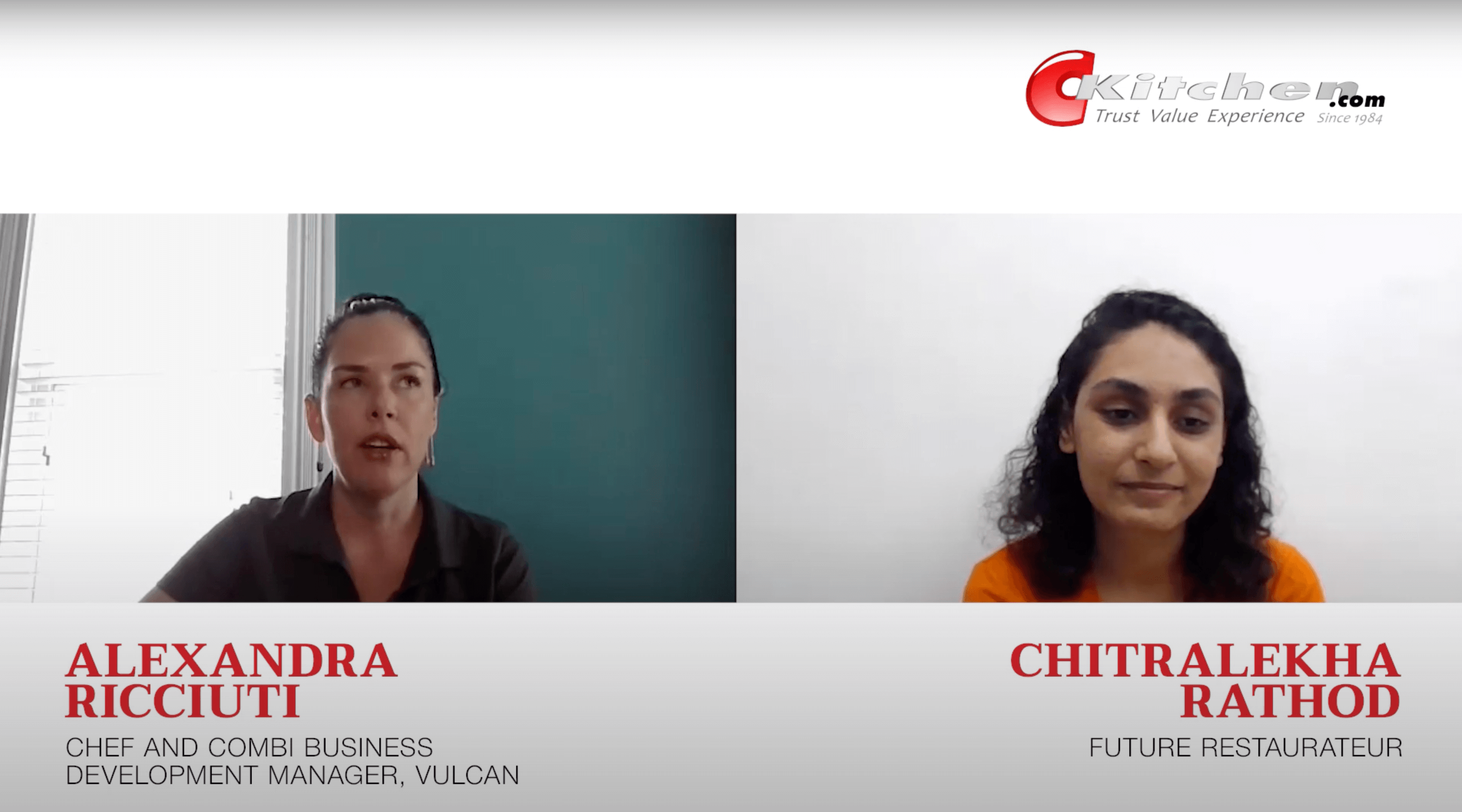 Spacing Questions:
What are the biggest spacing challenges that I might face when I open a new restaurant?

How can I use equipment to save space in a commercial kitchen?
General Questions:
What are the latest trends that you notice that are catching on in the market?

I am curious, after this very technical but insightful discussion, I am sure our listeners would also like to know, what is it that makes you want to visit your favorite restaurant or food business again and again?

Before concluding our podcast, what would be that one golden piece of advice that you want all our listeners to remember and pay attention to?
Subscribe for regular videos & press the bell button so you are notified of all new videos: http://bit.ly/2PlUk2w