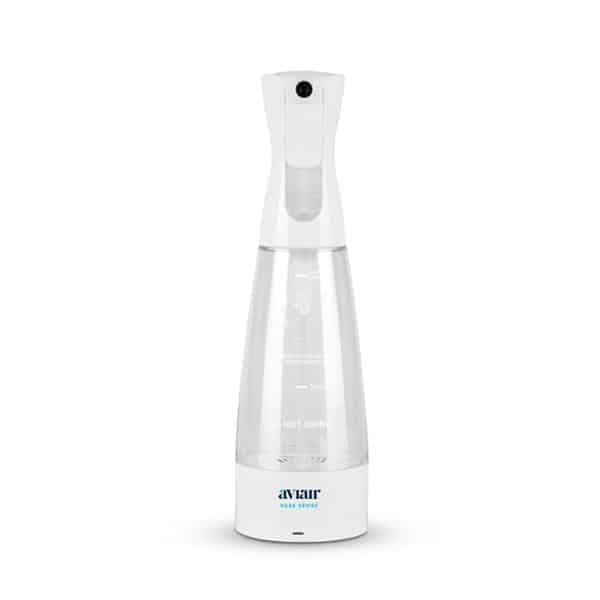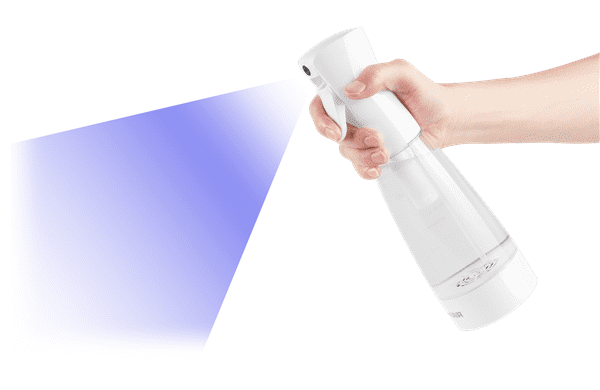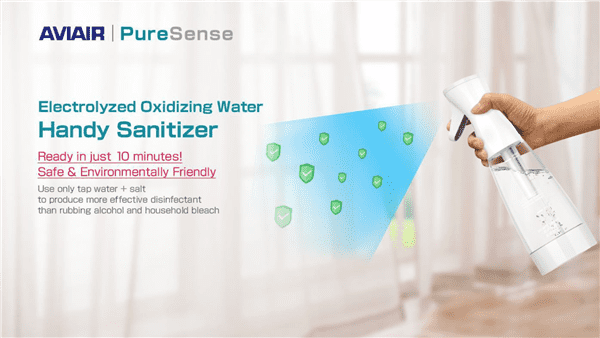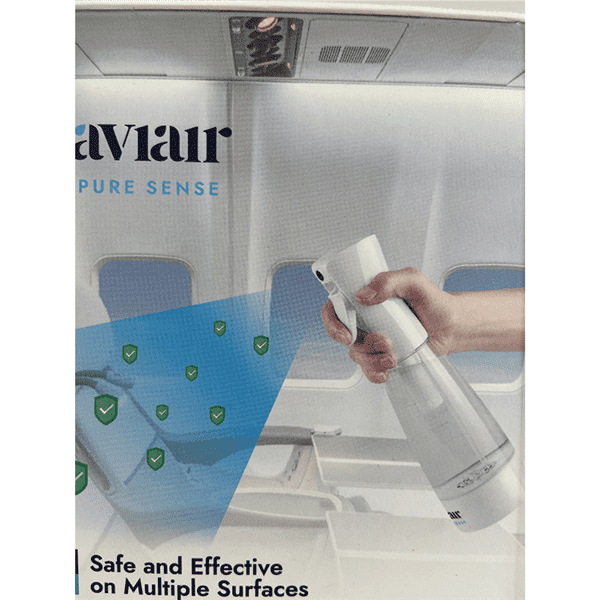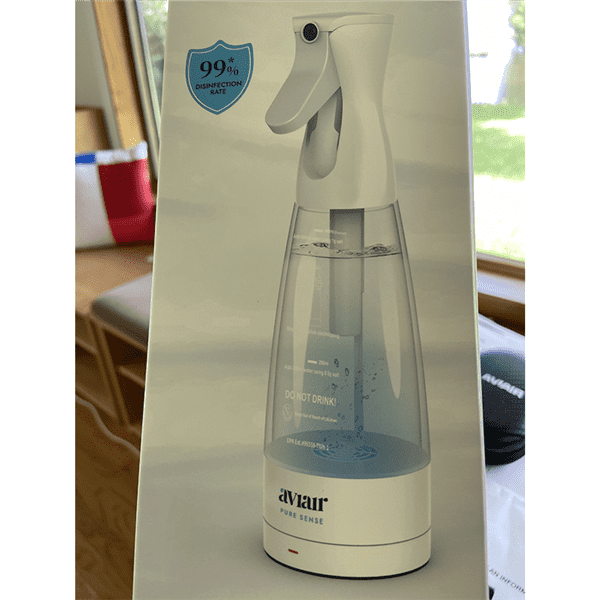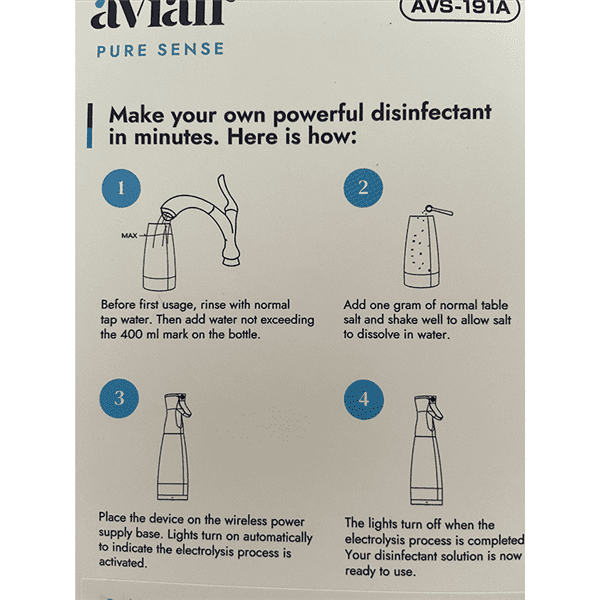 Aviair
PureSense Sanitizer
Aviair AVS-SQ400P Description
Aviair PureSense AVS-SQ400P 400ml electrolyzing sanitizer
Lab tests confirm that the Avirair PureSense is proven to kill COVID19 in just 20 seconds without the use of chemicals. It has bacterial fighting capability that is 80 times more potent than traditional heavy chlorine-containing bleach water and without any residual deposit. Just add tap water, a touch of table sale and power up the base unit. In just a few minutes, the unit will indicate that it is ready to do its job.
The PureSense electrolyzation module, uses a titanium alloy with iridium and ruthenium cross-coatings. The bi-directional electrolysis module is mechanically and electronically designed to self-clean and prolong usage life.
Why spend money on chemicals that may harm your customers and employees. Utilize a safe surface disinfectant that can be made anytime, anywhere, while reducing environmental waste. These characteristics are in stark contrast to heavy chlorine content bleach and irritant alcohol that can damage your equipment and furniture.
The Aviair sanitizer serves as the natural line of defense for disinfecting all types of surfaces, such as table tops, kitchen counters, door handles, sanitary wareetc.
Save on cleaning Solutions
Easy on your furniture and equipment
Proven COVID-19 killer (see attached report)
Micromist sprayer
Never run out of chemicalls
Videos
NOTE! This is a general product line video and does not necessarily reflect the listed model.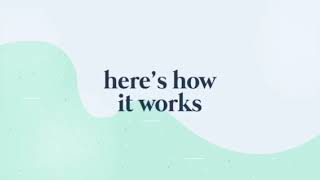 Aviair AVS-SQ400P Reviews
There are no reviews yet for this product.
Questions and Answers