Manitowoc SY-3305W3HP Quadzilla" Ice Maker
SKU#

SY-3305W3HP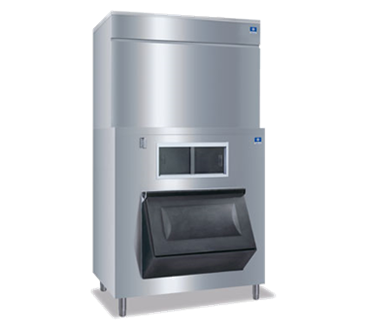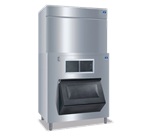 **
Photo may not represent the actual product.
Always refer to the description and Spec sheet (if available) **
-pricing_block-??>
RETAIL: $

11,913.00
YOUR PRICE
?
: $10,088.57
CLICK HERE

Quadzilla" Ice Maker, cube-style, water-cooled, self-contained condenser, high pressure water regulating valve, up to 3380-lb approximately/24 hours, stainless steel finish, half-dice size cubes
50% OFF HIGH QUALITY FILTER SYSTEM WITH NOTIFICATION GAUGE WITH MACHINE PURCHASE
SPECIFICATIONS
CUSTOMER REVIEWS
Manitowoc has a proven track record. We receive very few calls for service and they are responsive when contacted. No wonder they have been voted "Best in Class" by industry professionals 8 years in a row. Ckitchen.com offers 50% off a matching high quality filter system. This filter is invaluable in ensuring that the unit will function correctly from day one (60% of manitowoc ice machine break-downs are related to water quality). Manitowoc equipment is used by McDonalds, Burger King, Pizza Hut, KFC and many others.
Questions and answers
VIDEOS
These Products May Also Interest You
About Manitowoc:
The Manitowoc Company began in 1902 as the Manitowoc Dry Dock Company, a shipbuilding and ship repair firm in the lakeshore community of Manitowoc, Wisconsin. Since then, Manitowoc has grown into a leader in the foodservice equipment industry.
The Manitowoc name is synonymous throughout the world with quality and performance in hot and cold foodservice and food retail equipment. Beginning with the Kolpak/McCall acquisition in 1995, Manitowoc Foodservice began assembling industry-leading brands to become the dominant source for foodservice equipment needs on the "cold side". With capabilities that span refrigeration, ice-making, cooking, food-prep, and beverage-dispensing technologies, Manitowoc is able to equip entire commercial kitchens.
Manitowoc Foodservicedesigns, manufactures, and supplies best-in-class food and beverage equipment for the global foodservice market. Manitowoc Foodservice offers customers unparalleled operator and patron insights, collaborative kitchen solutions, culinary expertise and world-class implementation support and service, whether locations are around the corner or across the globe. With operations in the Americas, Europe and Asia, the company has a portfolio of best-in-class brands including Cleveland, Convotherm®, Delfield®, Fabristeel, Frymaster®,Garland®, Kolpak®, Kysor Panel Systems®, Lincoln, Manitowoc® Ice, McCall®, Multiplex®, Merrychef®, Servend®, and Manitowoc Beverage Systems.
WE GUARANTEE THE LOWEST PRICES FOR MANITOWOC PRODUCTS!
Give us a call or click on live help to chat with one of our certified food service equipment consultants for assistance on purchasing MANITOWOC.