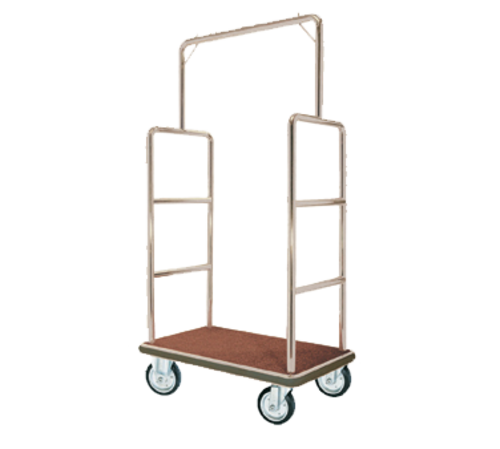 Aarco
Products LC-1C Luggage Cart
Aarco LC-1C Specifications
| | |
| --- | --- |
| Brand | AARCO Products |
| Width (in) | 42.00 |
| Height (in) | 72.00 |
| Depth (in) | 24.00 |
| Weight | 78.00 |
Aarco LC-1C Description
Luggage
Cart
, 24"W x 42"L x 72"H, 1-1/2" dia. tubular chrome frame, 3-horizontal side bars, red carpet bed, bumper guards, 6" solid wheels
Aarco LC-1C Accessories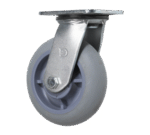 AARCO Products 4-S Replacement Solid Wheels
4-S
Aarco LC-1C Reviews
recommend
this product
4 of 4 reviews
Albert H (Tallahassee, FL)
Verified User
August 25, 2020
These carts are great. They work just as expected. They are solid and can fit a good quantity of luggage and suitcases at a time. Simple to use as well. Not the biggest fan of the look, but other than that, these carts are amazing
Recommended Product
Mark W (Washington, MD)
Verified User
February 04, 2020
Heavy-duty design. These carts can hold and move a lot of luggage and boxes very easily. Speeds up things around the hotel for sure. I think they are a great value for money and are overall an excellent product!
Recommended Product
Danny E (Madisonville, KY)
Verified User
August 20, 2019
These carts are a great combination of form and function. They are durable and sturdy plus they look very sleek. They can be moved from place to place swiftly and smoothly without even feeling the weight of the items. They're pretty versatile as well in terms of what can be loaded on them. Very good.
Recommended Product
George C (La Crosse, WI)
Verified User
May 18, 2019
These are really great carts to have especially since we transport a lot of luggage on a daily basis. They are of good quality and have been keeping up with regular use so far. Easy to grip and move around.
Recommended Product
Questions and Answers
Items Related to Aarco LC-1C