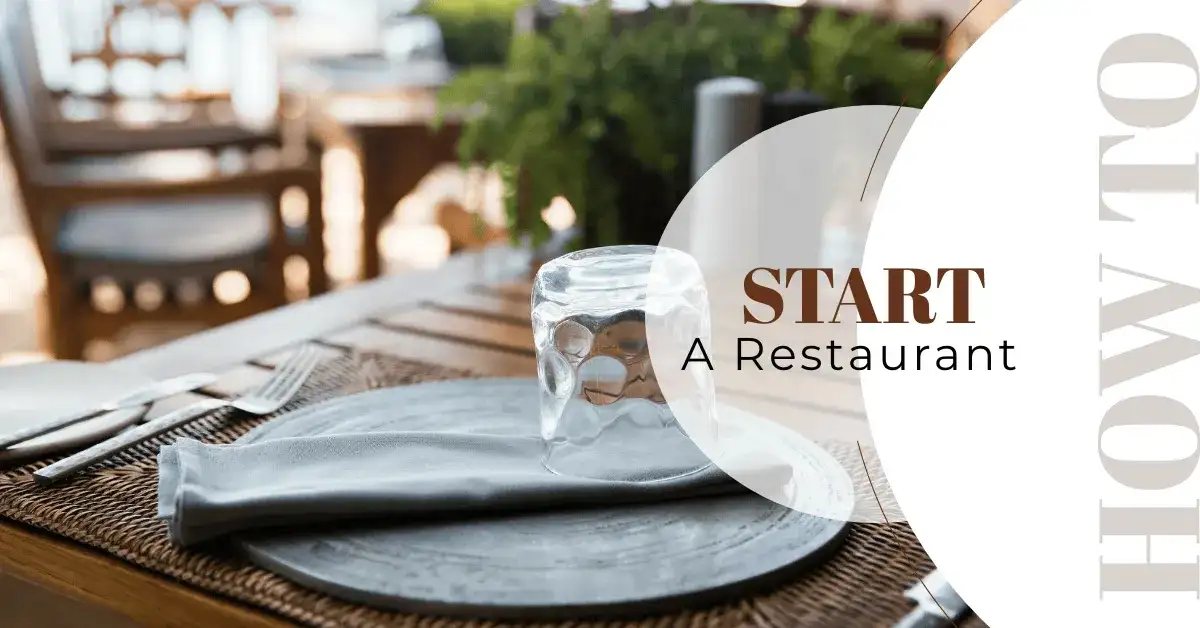 Passion manifests in diverse forms, and love is not limited to human relationships; it can also be directed toward the love for food. Appreciating and understanding the nuances of flavors is an intricate art that requires a refined palate. Pursuing this passion by opening a restaurant can be a remarkable endeavor.
Though it may seem audacious to some, those with grand aspirations understand the gratification and financial rewards that come with it. This comprehensive guide, consisting of 11 steps, is designed to help you conduct thorough research, simplify the process, and realize your dream of opening a successful restaurant.
How to Start a Restaurant in 11 Steps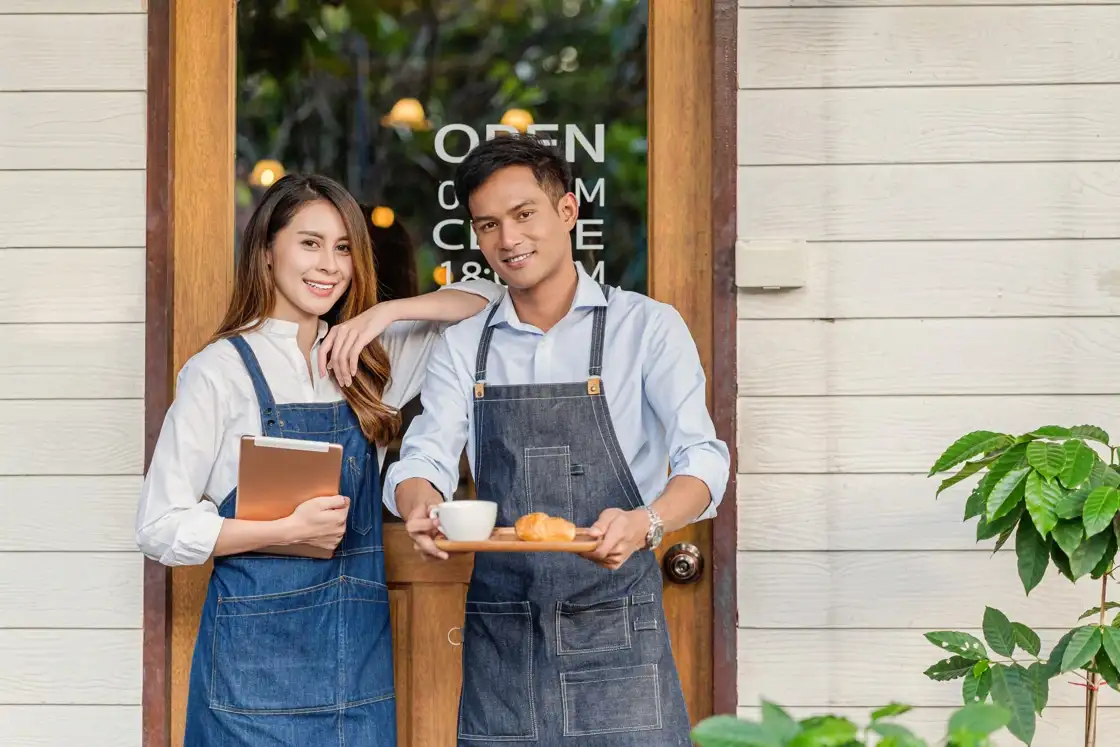 Starting a restaurant is an incredible adventure, but it's important to understand that it requires a solid plan to be successful. Luckily, with the right strategy in place, anyone can start their own restaurant and see it thrive.
From developing your concept to creating a business plan, finding the right location, designing your menu, and hiring staff, we will take you through every step of the process clearly and concisely. Our guide is designed to be easy to follow and filled with practical tips and advice that you can immediately implement to turn your passion for food into a business.
Before you jump to the steps of opening a restaurant, it's important to remember that lots of hard work awaits, and it will require your full dedication and commitment.
Pick a Restaurant Type
Like the broad wonders of flavors, restaurants have many types, each presenting a fine choice of individual preferences and inclinations. The first step in starting a restaurant is to decide on its type. So, here are five primary types of restaurants that never fail to succeed.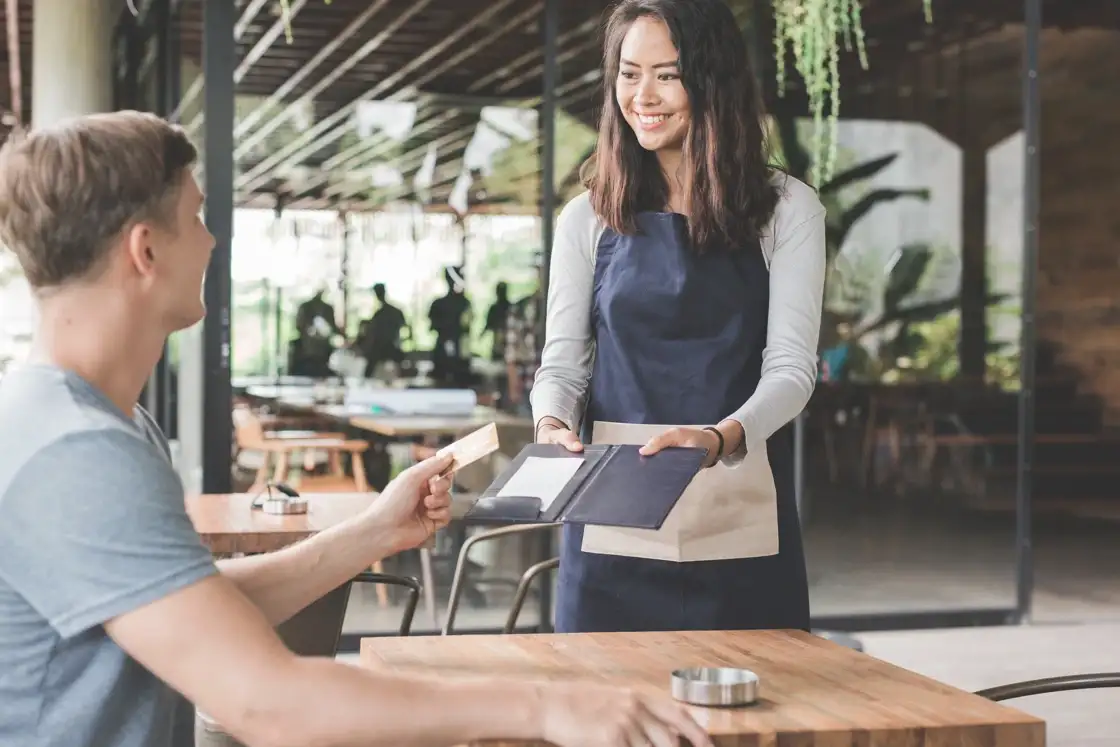 ---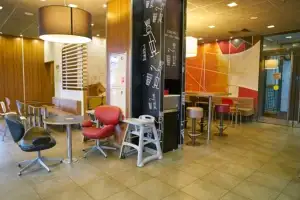 QSR/Fast Food Restaurants
Today's fast-paced and busy lifestyles often leave customers with limited time to spare, leading them to seek quick and delicious meals. This is where QSR, or "Quick Service Restaurants," also known as fast-food chains, come in.
QSR restaurants offer a wide range of appetizing and visually appealing dishes that can be quickly prepared and served. They typically cater more to takeout orders than sit-in lunches and offer affordable options such as burgers, cold sandwiches, subs, and wraps that satisfy both the palate and the wallet.
---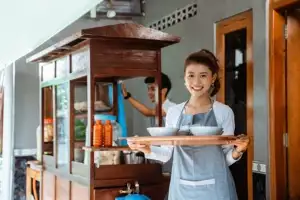 Ghost Restaurant
Owners of ghost restaurants usually opt to rent a space that can accommodate refrigeration units and stoves. Unlike traditional restaurants, these establishments typically do not offer dine-in options and instead focus on delivering their food directly to customers' homes. They lease a commissary kitchen instead of a classic eatery to prepare their food.
---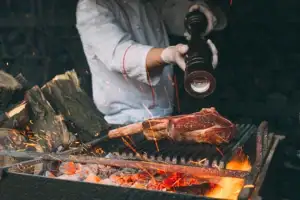 Barbecue Restaurants
Barbecue restaurants are eateries that specialize in preparing and serving a variety of grilled or smoked meats. They typically feature open grills, smokers, or pit ovens used to slow-cook meats over low heat, imparting a distinct smoky flavor.
These restaurants often have a casual, laid-back atmosphere and are popular destinations for meat lovers looking for a hearty and flavorful meal. Alongside their main dishes, they serve a selection of delicious side dishes, including collard greens, coleslaw, and beans, which perfectly complement the savory flavors of the grilled meats.
---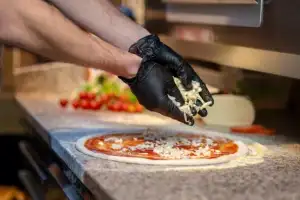 Pizzerias
These pizzerias specialize in serving pizzas as their signature dish and provide an extensive selection of options that cater to different tastes, ranging from classic Margherita to creative and unusual combinations.
Customers can either dine in and enjoy an authentic Italian-style experience or takeaway to enjoy their meal elsewhere. In addition to pizza, these establishments may offer other Italian-inspired dishes like pasta, salads, and sandwiches made with fresh ingredients at affordable prices.
---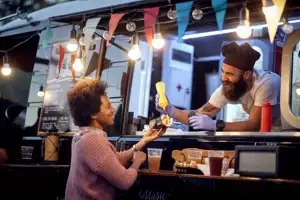 Food Trucks
A fun concept that allows merging fondness for trucks and the love for food, it requires a special permit and built-in ovens. Food trucks offer a unique culinary experience, bringing delicious food to the streets and offering customers diverse cuisine. Their mobility and flexibility allow them to cater to various events and locations, from festivals to corporate events to street corners.
To minimize the start-up cost consider purchasing used equipment and pre-owned trucks. You can also purchase low-priced consumer tablets to take orders and process payments.
---
Create a Restaurant Business Plan
Now that you know the type of restaurant you want to open, the next step is developing a restaurant business plan. Here are the basic components of a simplified restaurant business plan.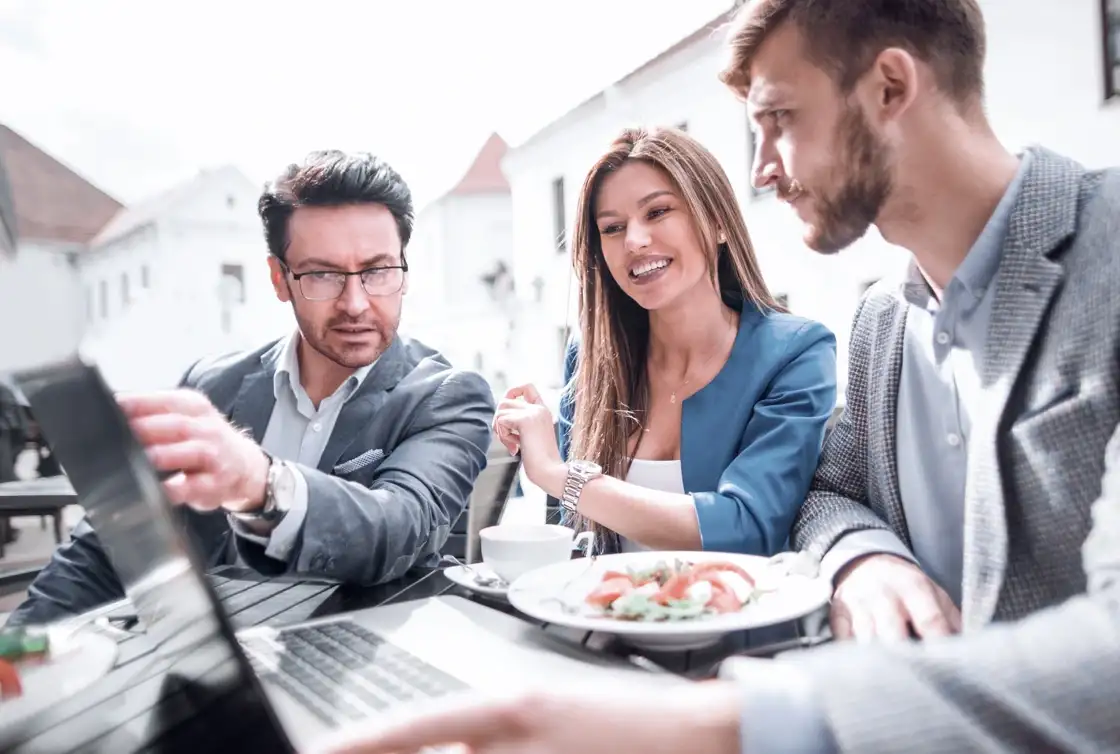 1. Executive Summary
A Restaurant executive summary is a brief and comprehensive document that provides an overview of a proposed restaurant's key elements, including its concept, target customers, location, financial projections, and marketing strategies. It is intended to be a persuasive tool to attract potential investors or stakeholders. Moreover, financial institutions like banks might request it to facilitate lending options.
The Executive Summary provides a snapshot of the restaurant's viability and serves as a basis for further discussion and decision-making. Its purpose is to communicate the key aspects of the restaurant's plan in a clear, concise, and compelling way.
2. Company Overview and Description
A company overview and description is a detailed document that provides potential investors with a full understanding of the proposed restaurant's key components. It typically includes information about the founding team, such as their credentials and qualifications, as well as the restaurant's target customers and managerial structure.
Additionally, the document may provide details about the type of restaurant and the services it will offer, including menu items and location. Essentially, this document aims to give investors an overview of the business plan's implementation while highlighting the restaurant's unique selling points and potential for success.
3. Market Analysis
Market analysis refers to researching and evaluating a proposed restaurant's current and potential market. It typically involves analyzing the competition in the area and understanding the type of businesses they operate.
By conducting a market analysis, restaurant owners can identify customer personas, determine the most suitable food options to serve, find out about the market's potential and predict maximum sales to improve their performance predictions. This analysis also provides valuable insights into how competitors operate and what factors significantly impact the restaurant's success.
4. Business Offerings
The business offerings of a restaurant refer to the products and services it provides to customers, as well as the distribution channels used to reach the target market. It can include menu items, specialty drinks, catering services, and delivery options. It is crucial to consider these offerings carefully to ensure they align with the target customers' preferences and remain competitive.
Get Funding for a Restaurant
While having a solid plan is crucial, it alone is not enough without the necessary funds. Consequently, exploring various funding sources to finance your restaurant is imperative. However, it's not just a matter of locating financial support; it's about identifying the most appropriate funding source with favorable terms.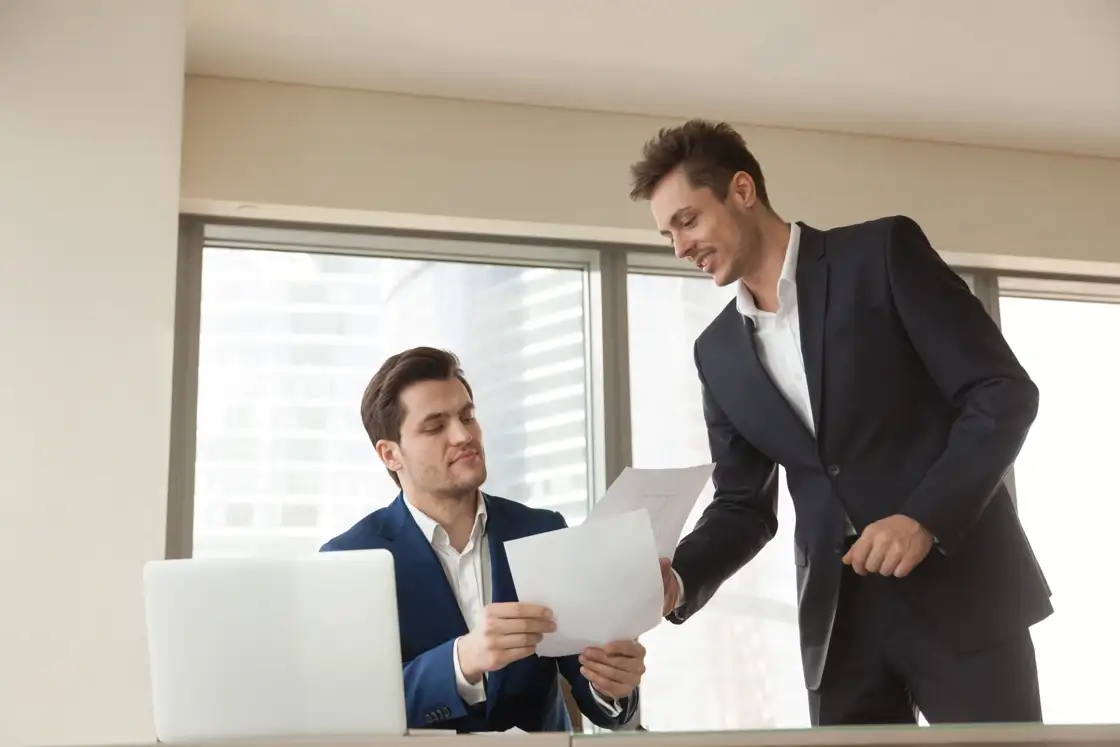 Private Investment
Private investments can provide restaurant owners with the necessary capital to cover expenses such as equipment, rent, and staffing, while also allowing investors to participate in the growth and success of the business. Unlike public investments, private investments often involve a direct relationship between the investor and the business, allowing for greater flexibility and control over the investment.
Bank Loans
Banks provide a range of loan options specifically designed for the food industry, including financing for equipment purchases and restaurant renovations. When applying for a loan, banks may also offer advice on managing cash flow to help ensure the success of your restaurant business.
In addition to traditional loans, banks may offer other financing forms, such as lines of credit or asset-based lending, which can provide additional flexibility in managing cash flow. It is important to carefully consider the terms and conditions of any loan before applying, including interest rates and repayment terms.
Get funding from Investors
Investors are valuable assets to any business, including start-up restaurants, as they can provide the necessary capital to get the business off the ground. Additionally, their financial expertise can help manage the restaurant's finances effectively.
Do a Partnership
A business partner differs from an investor in that they not only contribute capital to the restaurant but also hold a percentage of ownership, which grants them a level of decision-making power and authority within the business. In addition to financial support, a business partner can bring valuable skills, experience, and resources to the table.
Start with Crowdfunding
Online fundraising has become an increasingly popular way to secure funding for restaurant start-ups. This method typically involves pitching the restaurant idea on a dedicated website designed for bankers or potential investors to solicit donations and support for the restaurant's launch.
Choose the Right Restaurant Location
Offering the best food in town is not enough unless you have a perfect location to offer your services. Although it might work for some to have a restaurant far from foot and car traffic, that's not always the case, and you can't count on luck when it comes to starting a restaurant business.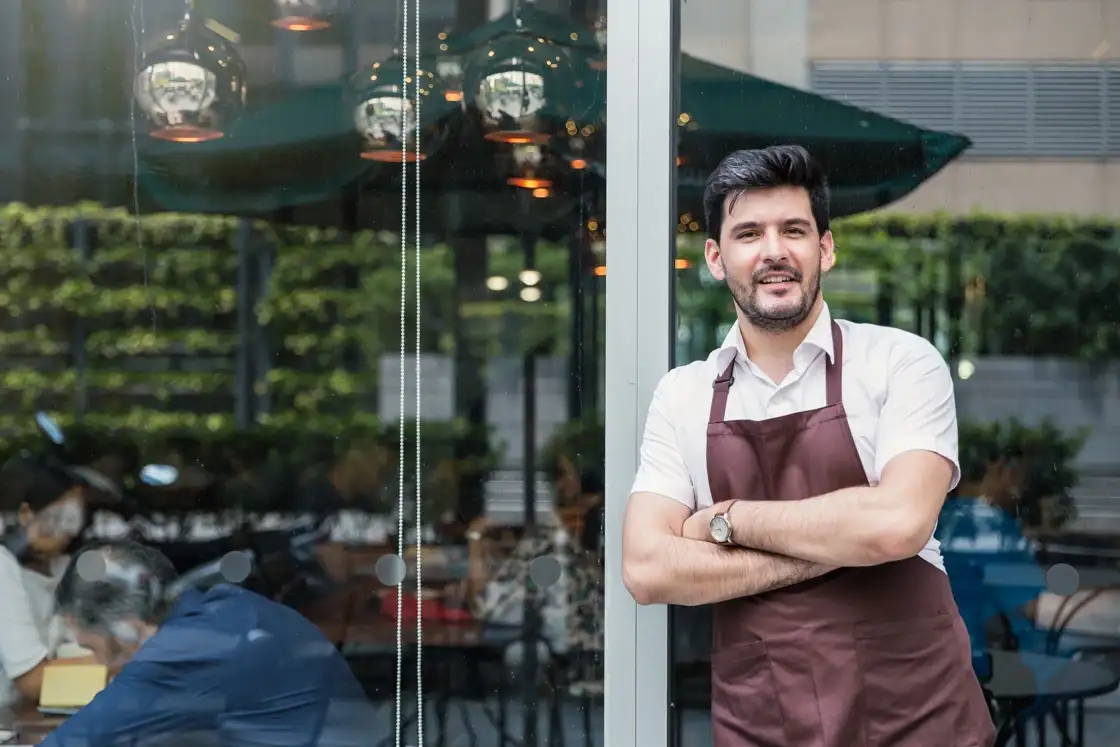 Prioritize Accessibility and Visibility
By making your restaurant accessible, you can attract more customers and improve their overall experience. Accessible restaurants are often seen as more welcoming and inclusive, which can help to build a positive reputation and boost customer loyalty.
Offering appropriate accessibility features is essential to ensure all customers can comfortably access and enjoy your restaurant; this includes providing wheelchair access, among other accommodations.
Avoid Competition
To gain an advantage over your competitors, conducting thorough research, including visiting their restaurant as a regular customer, and evaluating their menu offerings, service quality, and standards, is important.
Assess Size and Scale
Consult experts while mapping the blueprint map and layout of your restaurant. Consider room placement and utilities and their functionality. Moreover, it's important to attain standard health and safety measures.
Consider foot and car traffic
Foot traffic pertains to the volume of pedestrian activity passing by the restaurant daily. It involves researching the number of individuals, peak hours, demographics, and other related factors. Similarly, car traffic involves studying the number of vehicles passing by the restaurant and how it can attract drivers.
Identify Safety Hazards & Security Issues
Identifying potential safety hazards and security issues beforehand can help prevent accidents and ensure a safe environment for customers and employees.
Include safety and security measures in the initial planning stages
Conduct a thorough risk assessment to identify potential hazards
Establish clear guidelines for cleaning and sanitation
Contract to inspect and maintain equipment to prevent accidents regularly
---
Secure Permits & Licenses for Your Restaurant
Failing to obtain the required government documents can result in legal and financial penalties, as well as harm to the reputation of the restaurant. You can operate the restaurant confidently by obtaining all necessary permits and licenses.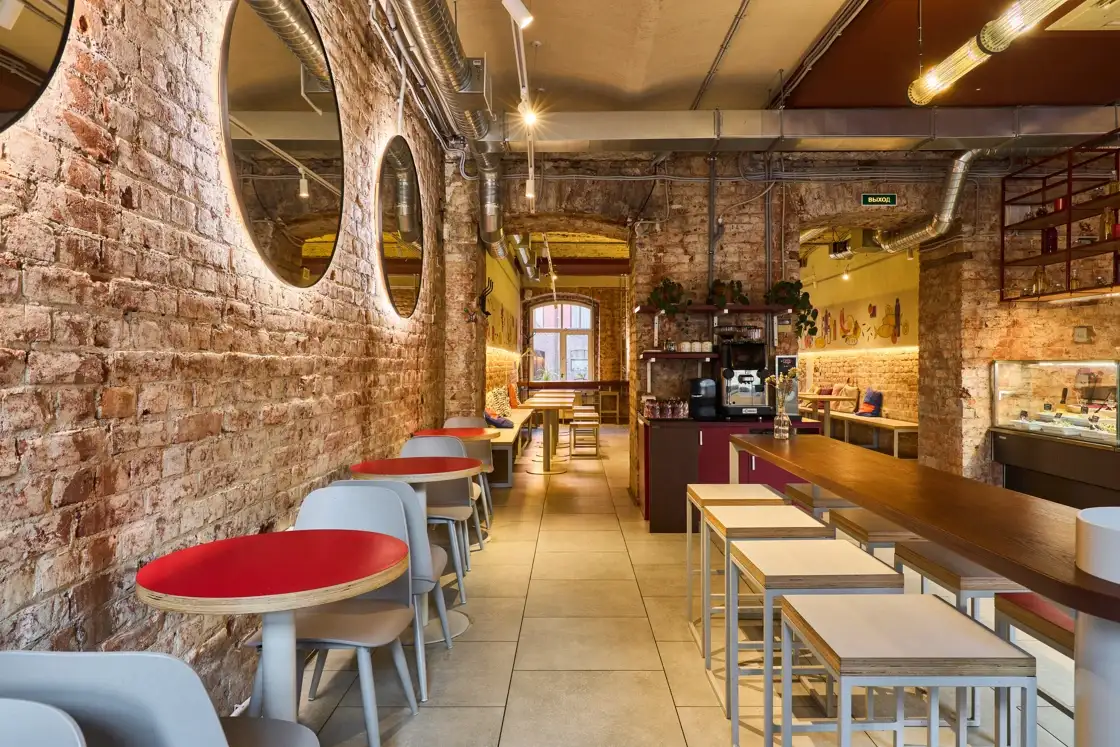 Business License - It is a document that provides authority in your jurisdiction to run a restaurant.
Food Licenses - It is a document the federal state requires, proving your restaurant meets all up-to-date standards and safety regulations laws after the examination.
Employer Identification Number (EIN) - It is a unique identification number issued by the Internal Revenue Service (IRS) to businesses. It's used to identify employers for tax purposes and enables employers to hire and determine paychecks.
Sign Permit - It is a document issued by local authorities that grants permission for a restaurant to display an outdoor sign.
Health Department Permits - These permits are regulated public safety measures that permit the sale of foods and beverages in compliance with the requirements set forth by the county health department.
Read More
State by State License and Permit Requirements
SBA opening with EIN and more
Storefront sign permits and requirements
---
Invest in the Right Restaurant Equipment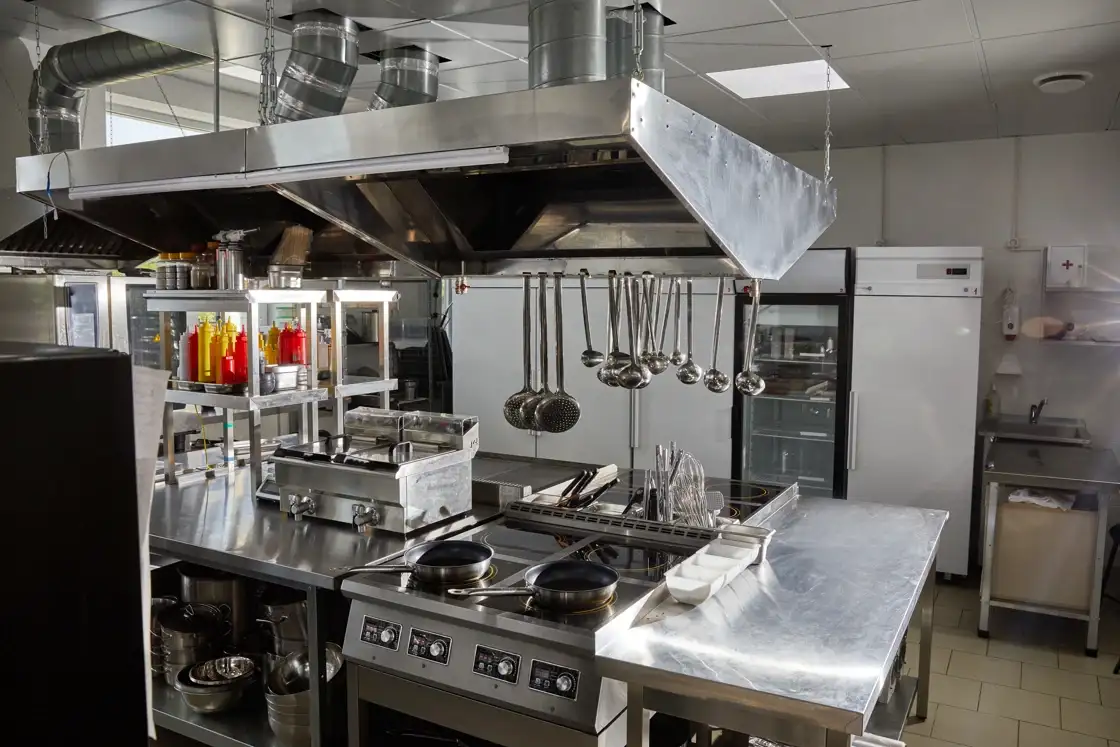 Buying New vs. Used Equipment
Depending on your budget, decide what the best deal to get for the restaurant is. New restaurant equipment holds better features and requires less maintenance but is costly. We recommend cross-comparing equipment brands before purchasing to learn about the price range. On the other hand, Second-hand equipment is cheaper and does the same job; make sure they function properly and don't require repairs.
Leasing/Rental Options
Leasing equipment is great when starting a restaurant, especially if launching on a tight budget. Such appliances are tax deductible and can be returned.
Choosing Kitchen Equipment Supplier
When picking a kitchen equipment supplier, we recommend balancing affordability with quality. Depending on your restaurant style and whether you have an open or enclosed kitchen lounge, you can choose traditional or modern equipment.
---
Develop A Memorable Restaurant Menu
What's a restaurant without a menu? It's like a burger without the bun, a taco without the shell, or mac without the cheese! The menu is of great importance for it has the visual effect of what the guest's meal will look like; not only that, but it contains the promise of exquisite food.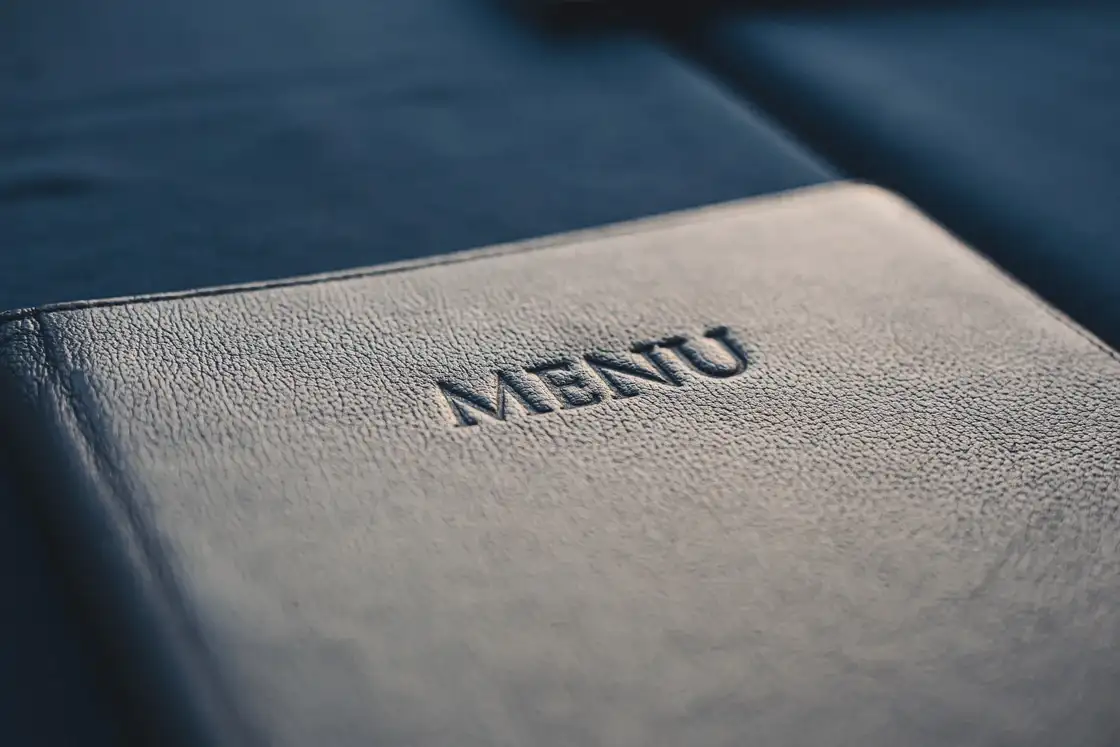 Determine All of the Dishes You Will Serve
When planning the restaurant's menu, the selection and quantity of food should be considered, depending on what type of restaurant it is. We recommend choosing a suitable number of dishes and mastering them to ensure they are served perfectly. Remember, less can be more when it comes to menu options as long as the quality of the dishes is top-notch.
Categorize Menu Items & Set the Prices
Segment the menu between entrees, main courses, and desserts. Try to compete with other prices, yet let the quality and ingredients of the food determine the price range. Remember that restaurant menus can heavily impact sales when categorized perfectly to navigate the customers from one category to the next.
Decide on a Menu Color Scheme & Use Photos
Hire a specialized photographer to take delectable photos of the dishes, and try to include a graphic designer who understands the psychology of colors. The color and design of the menu will affect the customer's appetite, and the designer will help decide whether to use dark, light, warm, or earthy colors that best match the restaurant's character.
Read More
How to Design a Restaurant Menu
---
Hire the Restaurant Staff
As you prepare to open the restaurant, it's important to recognize that the process can become increasingly complex and labor-intensive. One of the most critical components of creating a successful establishment is recruiting and training staff members effectively.
Investing in your employees and ensuring they are properly trained can set your restaurant up for success and create a positive guest experience.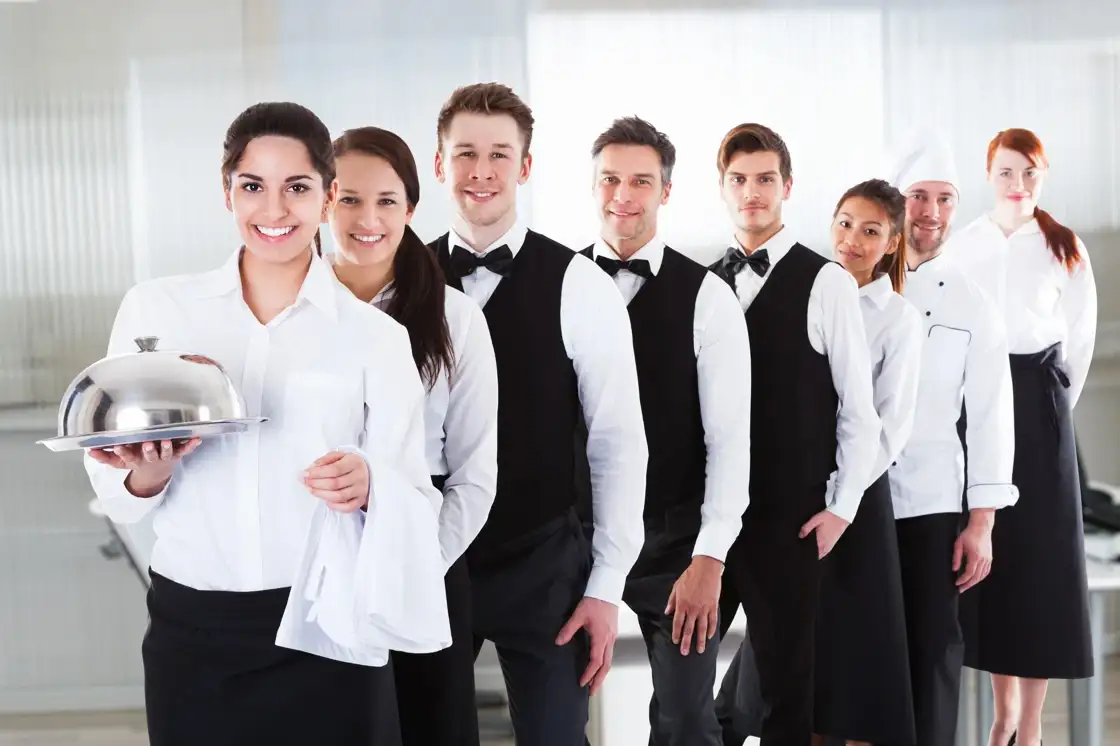 Define Restaurant Staff Requirements
As the customers enter the restaurant, they will first notice the staff, so hire a friendly and welcoming front-of-house staff. Remember that customer service and hospitality go hand-in-hand. Finally, the number of staff should rely on the service you provide and the restaurant's size.
Post Specific and Informative Job Ads
Specifying the job title and associated tasks is important when creating a job ad. Use inviting language to attract potential employees and include a contact number. In addition, highlighting any benefits or perks associated with the position can be helpful.
Interview Candidates
When interviewing candidates, inquire about past work experience and check with their references. Ask them why they want to be part of this restaurant and what they are bringing to the table. Discuss their traits and listed skills and see if they truly are what they say they are.
Train with Hired Employees
For better results, it's important to participate in training programs actively. These programs should include clear performance expectations, customized roles, and a detailed breakdown of the skills that need to be mastered. Additionally, fostering a sense of connection and community among employees is crucial.
Onboard your New Restaurant Staff
Onboarding is known as the method of giving an orientation to prospective staff. During the process, you should have all employees sign the paperwork. Brief them on the guidelines and explain work schedules, and then get to training.
Read More
4 Staff Management Tips to Avoid High Employee Turnover Rates
---
Create a Layout & Design for Your Restaurant
Prepare to roll up your sleeves and start planning the layout for the restaurant. Even though you are not responsible for the construction or decoration work, your presence and input during brainstorming sessions are crucial in bringing your envisioned design to life.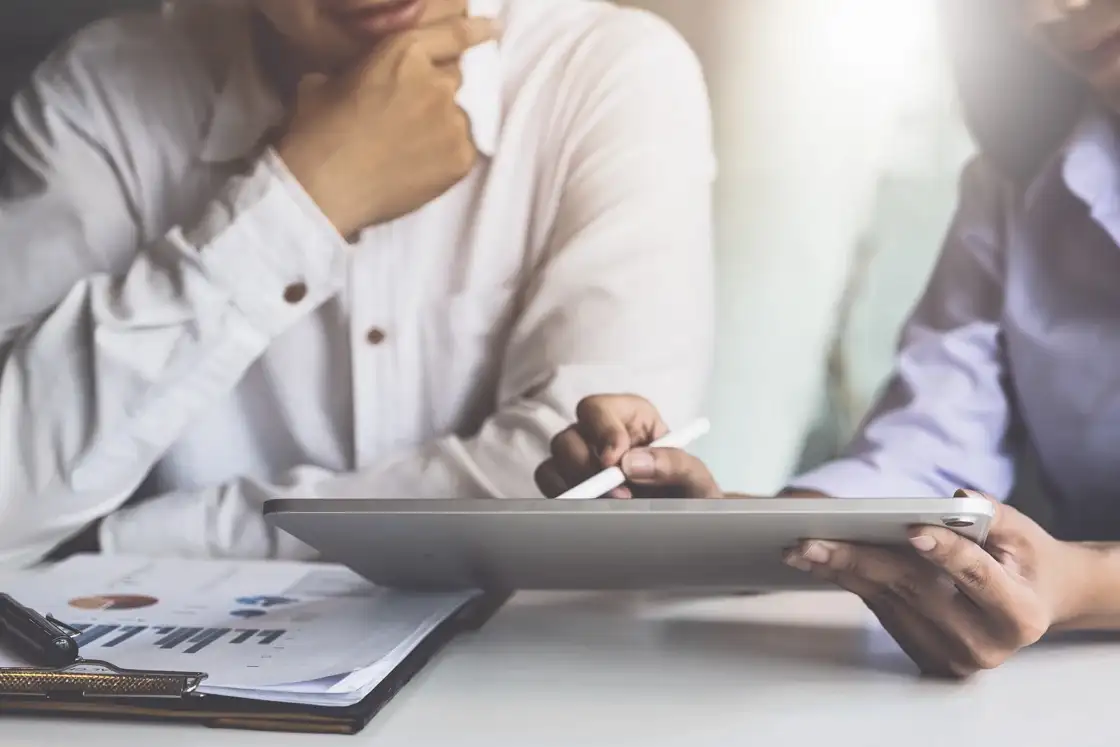 Circulation & Movement
When designing the restaurant's layout, it is important to ensure smooth and easy movement for the waitstaff and customers, which can help reduce wait times. Additionally, it is advisable to allocate space for host areas, and service stands, facilitating better staff communication.
Thermal Comfort and Indoor Air Quality
The kitchen's air quality is important to maintain a healthy environment for the cook, staff, and the food they are preparing. Moreover, ventilation and thermal processes enable waitpersons to do their job while customers enjoy the dining experience.
Lighting & Acoustic
Think of light as the element that'll set the ambiance to your vast space; light can make the setting cozy and comfortable. It encourages people to walk in through and dine in; hanging chandeliers and exotic lighting could make a difference depending on the restaurant's type. Whereas music balances the mood and provides a background joy, it shouldn't be too loud or nonexistent. It'll match the character of the diner as there are so many musical genres to pick from.
Safety Concerns
It is a top priority to ensure safety measures in all restaurants. We encourage owners to pay attention to food labeling to avoid cross-contamination and foodborne illnesses. Altitudes and passages are important to consider to avoid falls during food service.
Read More
Top 6 Restaurant Design Trends
---
Marketing a New Restaurant
Unless you have Chef Ramzy Gordon personally greeting guests at the entrance of your restaurant, you'll need to put a lot of effort into marketing.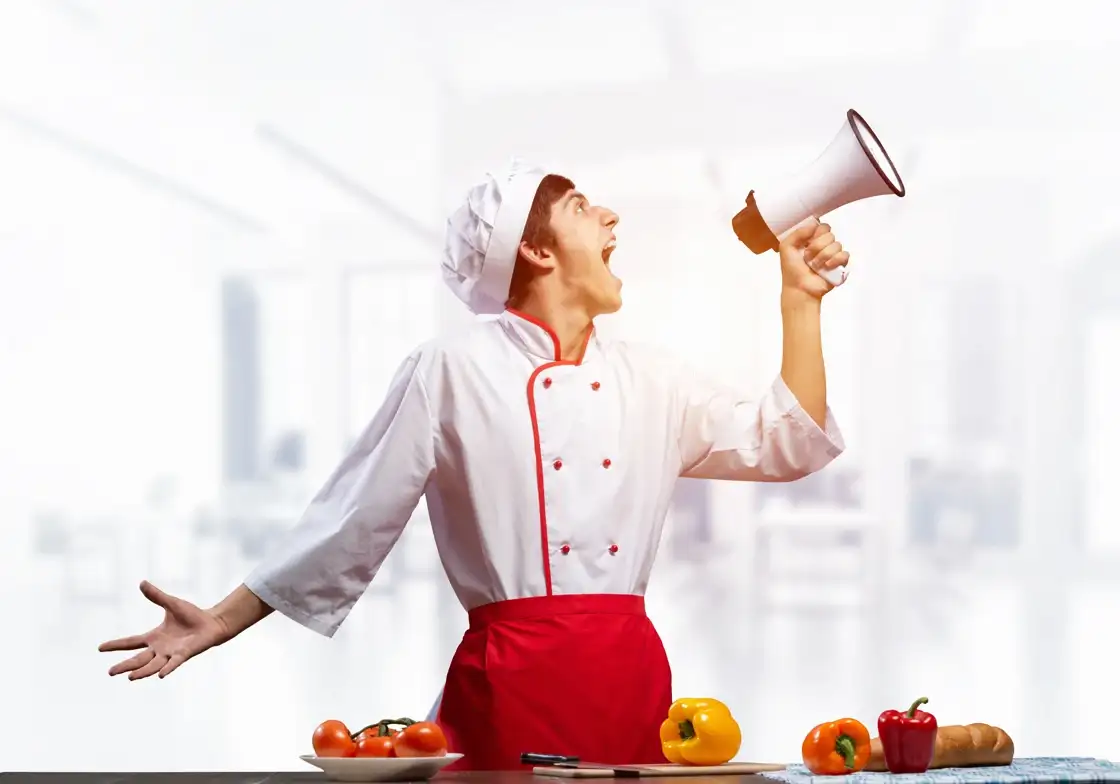 Social Media Presence
People nowadays explore everything digitally, so you must work on your Instagram and Facebook profiles and other social media platforms for the benefit of your restaurant. Posting vivid and colorful stories will make your restaurant appear more frequently on customers' timelines. Answer comments and provide thorough and detailed information.
Host Special Events
A new restaurant opening can host a musical night and invite customers to showcase their talent on a step-up stage or a slam poetry night to attract younger crowds. Alternatively, a soft opening can be arranged as a trial run to collect reviews and launch the restaurant's name.
Promotions
Promotions are about creating opportunities for guests to get acquainted with your establishment, and they can boost sales largely when done properly. Offer a one-time signature dish or announce happy times and special discounts. We recommend associating these offers with the restaurant's style, targeted audience, and sales system.
Read More
Using Social Media to Your Advantage
How Social Networks Can Increase the Income of the Restaurant Business
---
Build a Strong Food Safety Management System
Whether you are doing that to ensure the safety and well-being of your customers or to protect your business from liability and legal issues, building a strong food safety management system is crucial for any restaurant.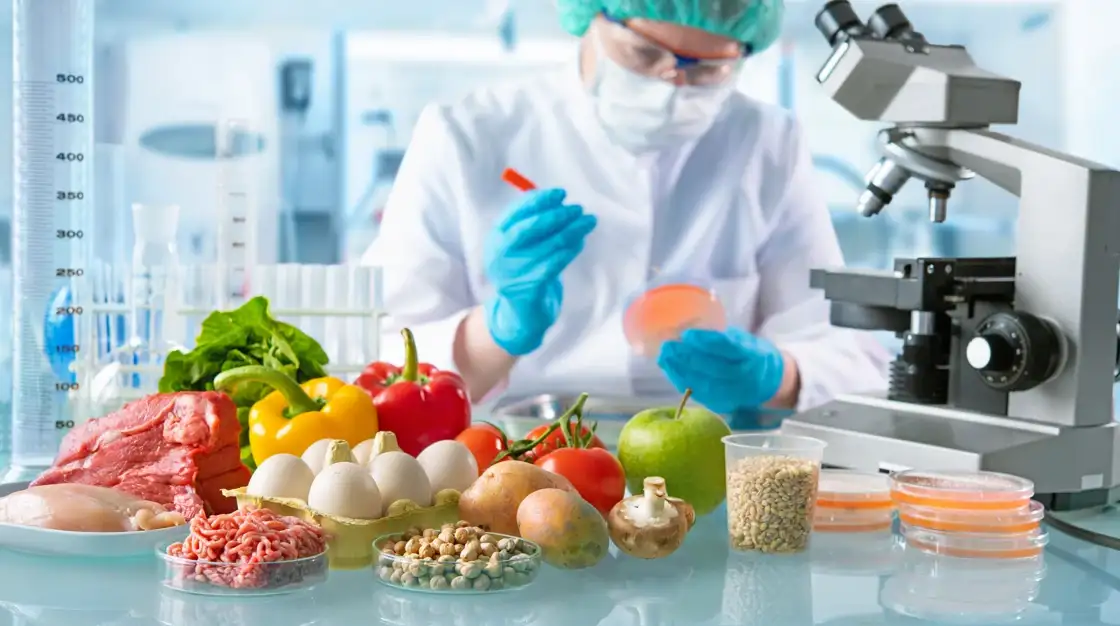 Define Roles and Responsibilities for FSMS
The roles and responsibilities of FSMS include establishing policies, implementing procedures, conducting regular audits, and providing training to employees to ensure compliance with food safety standards.
Food Safety Management Training
Such training courses are concerned with food safety and cleanliness. Business owners should look for food handling during food storage, supply, and serving. Training the staff to comply with food safety standards and regulations is essential.
Create a Hazard Control Plan
It's important to have a hazard control plan, also known as a mitigation plan to ensure the safety of the staff and customers at the restaurant. This involves updating business insurance, implementing regular procedures to minimize and eliminate common risks, and practicing immediate response to hazards, incidents, and kitchen fires. A strong hazard control plan can help protect your business and those who frequent it.
Create a System for Monitoring
Automated and wireless sensors can monitor areas to record temperature changes and humidity levels. They collect data, analyze and report any occurring problems, and store data on clouds for easy access.
Set up Food Safety Documentation
They are a log of data collected to establish food safety; it monitors cooking and freezing temperatures and thermometer standardization. It is also vital to document inspection reports and training to ensure that the system is efficient. Such information will be kept in a cloud to ensure its safety and retrieval.
Read More
Bidding Bacteria Adieu: The Best Ways to Prevent Poor Food Safety
---
How Much Does It Cost to Open a Restaurant?
The average cost of starting a fast-casual restaurant ranges from $250,000 to $400,000. Several factors affect the cost of starting a restaurant; we'll list them briefly.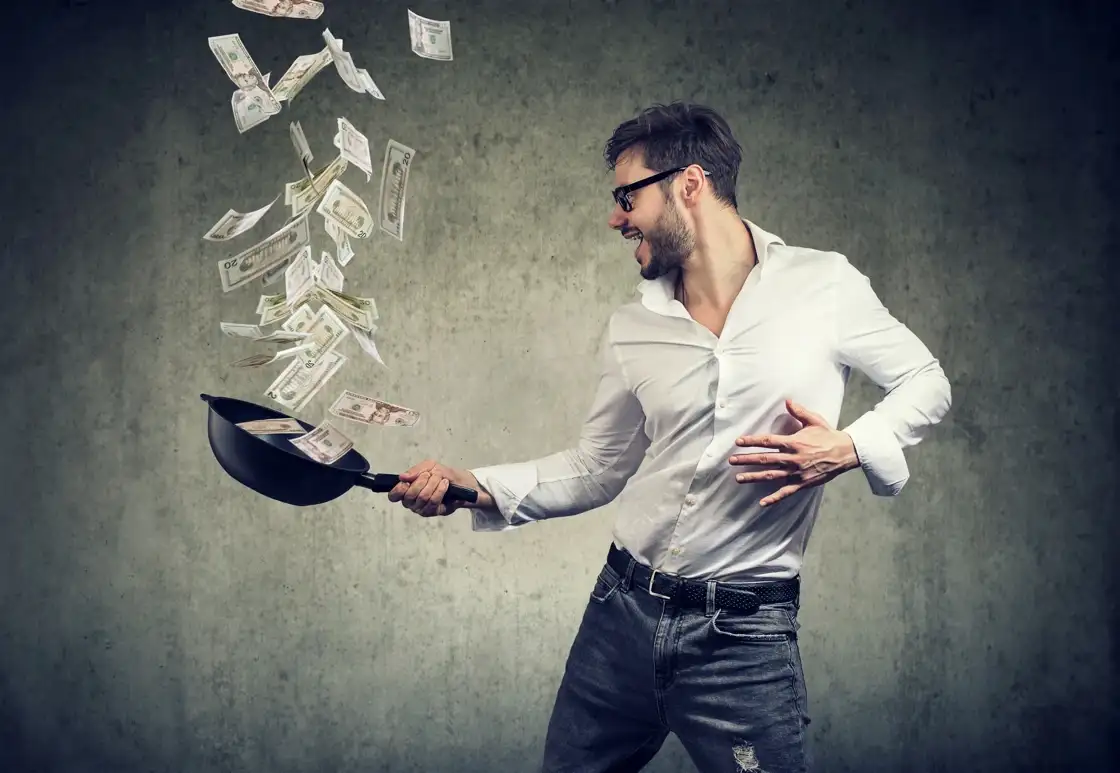 Location
Depending on the area, rent and construction costs can vary greatly, and it's important to factor in these expenses when planning a new restaurant venture.
Type of Restaurant
The type of restaurant chosen can significantly impact its overall cost. Factors such as decoration and construction work can vary depending on the type of establishment, from a fast food joint to a luxury fine-dining restaurant in the heart of the city.
Technology and Equipment
More advanced technology and equipment often come with higher costs, but choosing the right solutions can also impact regular utility bills down the line. Therefore, opting for sustainable solutions can be better for the environment and save costs in the long run.
Number of Staff
The restaurant's size, menu, and number of tables all play a role in determining staffing needs. It's important to consider these factors carefully and balance providing excellent customer service and managing staffing costs effectively.
Food Cost
Consider the menu and calculate what each dish requires and the cost of these ingredients. Remember that one-third of your revenues will be put back into supply purchases. Think about the shelf life and groceries, leftovers, and waste potential.
Marketing
Investing in marketing campaigns is essential for the long-term sustainability of a restaurant business, regardless of how optimistic one may feel about its potential success. Without effective marketing, a business may fail unexpectedly due to a lack of exposure and customer engagement.
Utilities
Utilities like water, gas, and electricity can significantly add to the overall expenses. Opting for energy-saving solutions such as LED lighting and low-flow faucets helps reduce utility costs and save money in the long run.
A restaurant business is an investment that speaks to the heart when venturing on such a journey. We hope you consider our services and follow these tips. We have your best interest at heart; as you open a restaurant, allow us to accompany you and help you achieve your dream restaurant setting. We provide excellent advice and care about your taste.
To Wrap Up
Starting a restaurant can be daunting, but following the 11 steps outlined in this article can simplify the process. Conducting market research, creating a solid business plan, securing funding, choosing the right location and staff, and obtaining necessary permits and licenses are all critical components to the success of your restaurant.
By educating yourself and fully understanding the requirements and challenges of opening a restaurant, you can increase your chances of success. We encourage anyone interested in starting a restaurant to read more, seek out advice from industry professionals, and continue learning throughout their journey. Your dream of owning a successful restaurant can become a reality with determination and hard work.
Questions to Ask Before Starting a Restaurant
Q1: What is the most profitable restaurant type?
When it comes to identifying the most profitable restaurant type, it is worth considering whether your goals align with the following options: diners, food trucks, and pizzerias, which are known to generate high revenue and considerable profit margins.
Q2: How to open a restaurant with no experience?
Don't stress. All you need is a unique concept, knowing your skills and how to incorporate them into your business plan, associating and conversing with thriving businesses, and settling on a location and a reliable supplier. Instead of wondering how to start a restaurant business, start by reviewing our 11 steps guide. You can also research and read more articles about opening a restaurant business to learn more about the industry and what people expect when visiting restaurants.
Q3: How to attract customers to restaurants?
Social media is a powerful tool to attract customers. Here are some tips to effectively use social media to promote your restaurant and engage with potential customers:
Establish a consistent brand image across all social media platforms
Share visually appealing and mouth-watering photos of your menu items
Respond to comments and messages promptly
Offer exclusive deals, promotions, or discounts to your social media followers
Partner with social media influencers to attract new customers
Use social media advertising to target potential customers in your area based on demographics
Q4: What makes a good restaurant?
While good and affordable prices, good customer service, and a good menu are important components of a good restaurant, many other factors contribute to a restaurant's overall success.
Offer high-quality, fresh, and well-prepared food
Have a comfortable and inviting atmosphere
Be located in a convenient and accessible location
Adhere to strict cleanliness and hygiene standards
Innovate and offer new and creative menu items continually
Invest in staff training and development
Q5: What equipment is needed for a restaurant?
The equipment needed for a restaurant can vary depending on the establishment's specific needs. However, cooking equipment, refrigeration equipment, food preparation equipment, dishwashing equipment, storage equipment, service equipment, POS systems, safety equipment, and furniture are all common items that are typically required.
Q6: Why is a restaurant a good business?
Running a restaurant is a fulfilling and enjoyable business endeavor. It offers a dynamic work environment where you interact with customers, learn about new dishes, and even enjoy free food from your establishment. The restaurant industry can be financially rewarding if managed effectively, making it a viable and attractive business opportunity.
Q7: How to open a restaurant with no money?
Apply for bank loans, and consider investors, equity partners, or crowdfund to build your dream from scratch. After all, money is not the biggest issue when you have a clear business plan and something new to bring to the table.