4 Genius Restaurant Marketing Ideas To Generate More Customers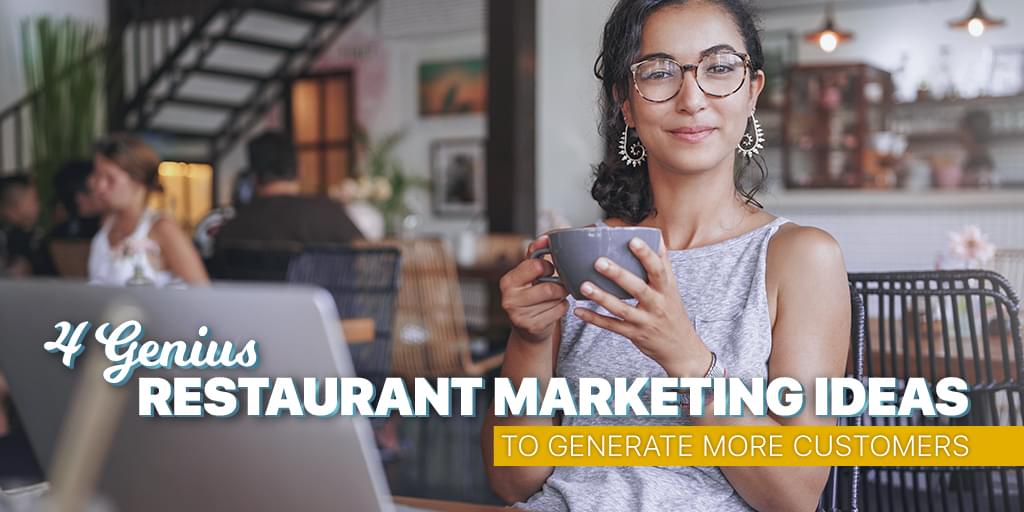 Wendy's "Where's The Beef" campaign remains to be one of the most iconic restaurant ads to hit the screens. It is a stroke of marketing genius that is remembered and referenced several decades later. As with any restaurant marketing effort, success relies on your ability to capture the customer's attention and keep it tightly in your grasp.
If you are in the process of developing or reconfiguring your restaurant marketing strategy, consider using these methods below:
1. Write and optimize relevant content
A blog can be a valuable advertising tool for a restaurant. It is an avenue to showcase your knowledge and build authority in the industry through digital content. Having this in your arsenal can open up your business to a wealth of opportunities for long-term growth. For starters, it works hand in hand with email marketing to increase sign-ups.
Google rewards original, unique, and informative content with a coveted spot on the first page of the search results. By making you easier to find, it tells the reader that you are a source they can trust.
A strong blog is filled with posts that customers would actually want to read and share. Write content that speaks to your audience's interests, values, and priorities. For example, many customers have become more mindful of how restaurants treat their employees. It would then be a good idea to include in your restaurant marketing content that puts the spotlight on your staff and their stories.
With the pandemic still top of mind, safety also takes precedence in the decision-making of many customers. Write about the health protocols and other steps you are taking to set their minds at ease.
Aside from providing good relevant information, content should also be optimized for keywords that your customers lookup. Utilize programs that can help you identify the exact keywords people search for and base your content around it.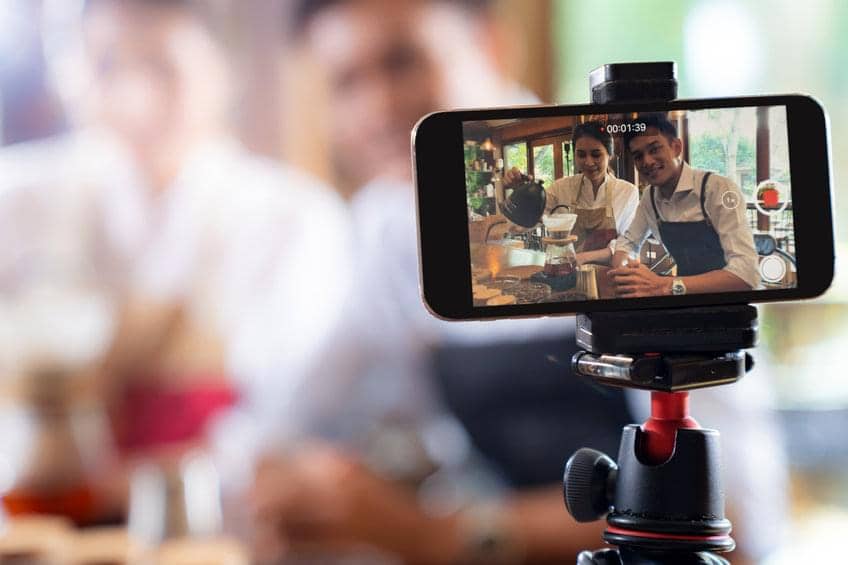 Be active in your industry circle and the local community
It is also important to build credibility online. Google will recognize you as someone they can trust when there are websites linking to you or using you as a source.
To get those valuable links, you can write a guest post from a magazine or website in the industry that can put you in front of your audience. You can also have local news organizations feature you in a story. Take part in local events or run events of your own such as food contests that could get you some press or have people talking online.
Search engine optimization done right can result in long-term success, so while it may sound like a tedious process, it will pay dividends.
2. Bolster your content with Google Ads
When you have the content you need, supplement your restaurant marketing efforts with Google ads. The search engine can connect you exactly to the market you want. Google Ads give you the ability to target your specific audience based on the location, age, interest, and other demographics that create the ideal customer profile.
You can set up your campaign by entering search phrases that your ideal customers use. Every time they look up that specific phrase, the ad appears. The best part is that you can add as many keyword phrases as you want.
Search Ads vs Display Network Ads
Search ads are those that show up at the very top of the page every time you search a keyword on Google. These only use text, but they can be very effective in giving you a short-term boost in sales such as when you are looking to fill your dining room in time for the holiday.
The Display Network ads, on the other hand, allow you to take advantage of graphics or images and are best used for increasing brand awareness. Some people find them very intrusive, which runs the risk of high bounce rates and lower conversion. However, they have a valuable role in your long-term restaurant marketing strategy.
You can combine both as a form of remarketing effort that gives you a chance to win over people who opted out the first time. This usually involves the process of initiating display advertising for returning visitors of the website or landing page or anyone deemed similar to these returning visitors.
Success relies on the quality of your ad
Google advertising is based on bidding. But, you don't have to be the highest bidder to get the top spot. You can get the highest ad rank by having a higher-quality ad than the bidder with the same amount of bid. That being said, spend a lot of time crafting the best ad and you won't have to spend more money than you need to.
Keep in mind that every time a customer clicks your ad, you pay a specific fee. So really consider all variables to see if it makes financial sense to go this route. If you get a customer for every 10 clicks each costing you $2, then that means the customer should at least spend $20 to recoup the costs.
You can set a budget cap to keep the costs in check. But you still need to regularly monitor your account to see how your ad performs. To ensure you don't spend more than your return of investment, make sure that you only target customers that are geographically close. Consider increasing bid amounts during mealtime so you know people are looking up places to eat.
3. Duplicate your audience with Facebook
A good chunk of your audience is also on Facebook, so it can be a good fit for your restaurant marketing strategy as well. Like Google Ads, Facebook lets you tailor the ad down to the nitty-gritty details to reach your ideal customer.
A powerful feature is what the platform calls a "lookalike audience", which essentially connects you to people that resemble your original audience. For example, you can upload your existing email list for Facebook to use a blueprint to find people like them.
Facebook is also a great place to share your website content. There, you can make announcements for events that give you the opportunity to attract new customers. It is also an excellent way to put a spotlight on your staff. Send them a birthday greeting or give them a shoutout for the great work they do.
Facebook as an extension of your website
Facebook, and social media in general, is a great platform for sharing pictures of your restaurant. This provides you the opportunity to give customers a glimpse of what they can expect when they dine at your restaurant.
The poor atmosphere can make for a poor dining experience, which will cause you to lose repeat business and recommendations. Pictures should make an amazing atmosphere tangible through the screen. Post photos that truly capture the setting and successfully convey to your customers that they stop scrolling and actually click.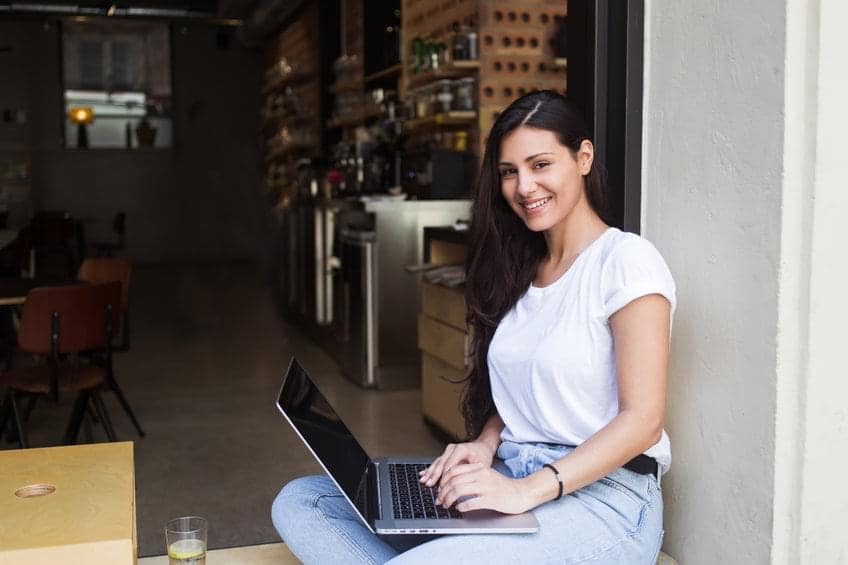 4. Team up with third-party delivery apps
Third-party delivery apps such as GrubHub or Ubereats open you up to a large customer base. When you get featured in their marketplace, you can get orders from customers who won't be able to physically visit or pass by your restaurant.
These companies are paid in commissions for each order placed on your restaurant via their app. The charges can be pretty steep, which is why some operators are shying away.
As always, evaluate the advantages and disadvantages to determine whether it is a viable option. For some restaurants, it will make more sense to set up their own online ordering and delivery system.
What's Next
Delivery is a reliable revenue stream for restaurants. As you figure out how to market your restaurant for success, you should also consider ways that can help you better serve its changing needs. If you are planning to incorporate delivery into your overall business model, this article will help you take much of the guesswork out of the process. We also have a detailed blog post where we discuss the best ways to improve your delivery processes and online ordering systems.