Going Off-Premise: 5 Brilliant Ways To Substantially Increase Restaurant Sales Outside The Dining Room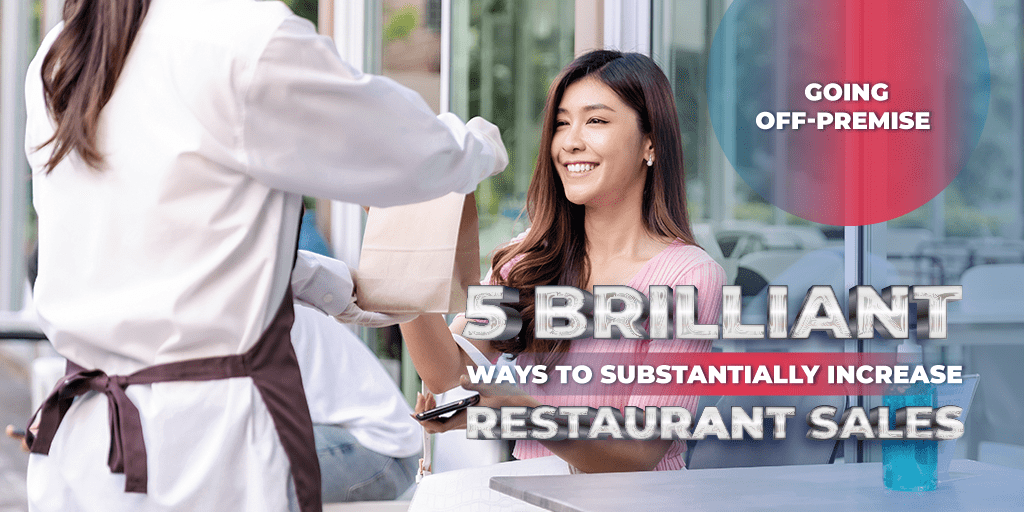 There are more restaurant sales to be made beyond the four corners of the dining room. This is time and again proven, especially during the pandemic, which only solidified the place of off-premise business in the industry. The question now is how exactly can you rake in these restaurant sales.
So today, let's take a look at some of the innovations that you can apply to your operation.
1. Build Your Own Ordering System, or Upgrade It If You Already Have One
For most restaurants, the quickest way to be found by customers is through a delivery marketplace by a third-party delivery company like DoorDash and UberEats. They feature you, send customers your way, and process orders from their app. You pay a commission--usually around 15 to 30 percent--for every order placed from their platform.
Everything becomes more convenient for both the customer and operator. At the same time, the boost you get from these apps is hard to achieve in the span of time they can do it. However, these charges can quickly add up. Many operators are starting to wonder if this could be hurting their bottom line instead of helping it.
So it might be time to think about having an online restaurant ordering system of your own to build your digital footprint and in turn increase restaurant sales. It helps that a majority of customers would prefer ordering directly from the restaurant and some would even avoid using third-party apps simply to support the restaurants.
You can add it to your website, on your Facebook or Instagram, or make your own app altogether. A great starting point is an ordering system built within your website, which will put you on the "search engine" map. You can configure it so that your menu can show up on search results, which is how many customers find their next dining destination.
When customers have a hankering for a type of food, most will search via the browsers on their phones for a restaurant near them that serves it. To get the best chance of converting these searches into restaurant sales, landing on the first page of the search result is crucial. An optimized website plays a huge role in that.
Essentially an online home that is an extension of your brand, your online ordering system puts you in total control of the entire process. Make sure that your online ordering solution offers wide-range customization to really help you shape the experience the way you want it to be and put your stamp on it.
Maybe it's time for an overhaul
As the customer's primary means of interaction with your restaurant, your website or app should be optimized for smooth and fast navigation. If you already have a website running, it pays to spot pain points in your processes that may be putting off customers or adding unnecessary steps that clog up the ordering process. Develop a way to fix them or introduce features that will make everything a breeze. Add clear calls-to-action in the right places to make customers out of visitors.
Cracker Barrel, for example, is looking to introduce contactless payments via smartphones in an effort to speed up the checkout while promising customers safety and security. You can also have built-in upsells into your ordering systems so that customers get a pop-up of another food item or beverage that goes well with their order or the current product they are viewing.
Analytics save the day
Your website or app can also provide you with analytics reports that can give you valuable insight on customer behavior. From there, you can tailor your advertising and marketing strategy to score repeat business and ultimately boost your restaurant sales. Returning customers generally spend more than twice the amount compared to new customers. So as important as bringing in new customers is getting them to stay.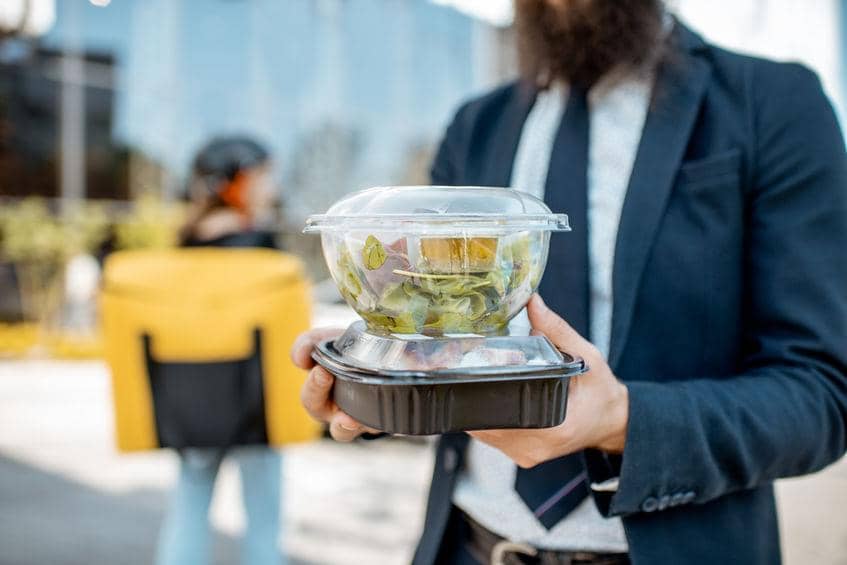 2. Be More Accessible
Remember that your online customers are not going to pass by your restaurant, so you have to bring the restaurant to them. When it comes to increasing restaurant sales, remove any limits in ways that people find you.
If you want to boost your off-premise sales, make sure you are on the customer's top of mind. Always post about the time of the day you are open. Make sure your online profiles have updated information. Highlight the ways they can contact you and place an order.
Give customers the ability to place an order from other platforms. Facebook and Instagram allow you to add an "order food" button on your profile. The minute they scroll by a mouth-watering photo of your burgers, pizza, or any other offering, they can immediately place an order. They won't have to go through additional hoops and you won't have to risk losing their interest.
You can also sign up with Food Ordering with Google, which allows you to tap into its large user base and expand your marketing reach significantly. Test the waters to see if shelling out on these services will be sustainable. It is always recommended to invest in the platform that best suits your operation.
3. Take Curbside Pickup to the Next Level
Invest in curbside
Curbside delivery was fundamental to the success of restaurants affected by the coronavirus and it is projected to be integral as we move beyond the crisis. At the height of the pandemic, more than 50 percent of operators in casual dining, family dining, quick-service, fast-casual, and coffee and snack space added curbside takeout on the menu to bring in revenue. Many chains are also heavily incorporating curbside pickup in new restaurant designs to maximize off-premise sales.
Make curbside delivery a strong point of your off-premise business by optimizing the waiting experience, not the pick-up experience. The goal is to have the food waiting for the customer and not the other way around. This is exactly what popular chain Buffalo Wings and Rings has achieved in its "valet pickup" concept.
This is a to-go system that puts a drive-thru spin in the curbside pickup. When customers place their orders, they are asked to provide information about the color and the make and model of their vehicle so the staff can match the order to the corresponding customer with no time wasted.
There is no need to park or call the restaurant about the order. Customers simply pull up at the valet points of the store. They get the meal through the sliding window at the valet station or the staff steps out to place the food in the backseat or trunk of the car. Only furnished with an overhang, this valet station is also simpler and less expensive to build.
To make this concept effective in bringing in more restaurant sales, the valet pickup door is connected to the back of the house, which is stocked with everything required to complete the transaction. Food holding equipment is installed so orders remain hot and fresh until pickup. Packaging supplies are also stored there so staff can assemble the orders quickly. There is a point-of-sale station to process and receive payments. The brand is planning to take it a step further by adding geo-location capabilities so that customers won't have to wait for their food by the time they pull up.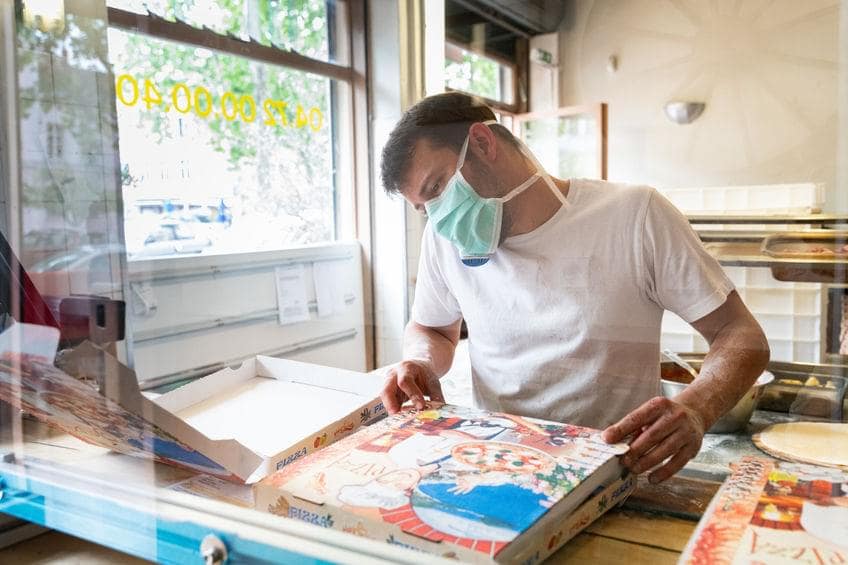 Streamlining order channels
Develop ways to direct your customers to your online ordering platform no matter the channels they are coming from. From there, you can at the same time expand your marketing reach and build customer relationships, whether it is a personalization of recommendations or a loyalty program. By making it easy for your customers to place an order, you are also making it easy to track and fulfill those orders.
Facilitate a workflow that supports this system in the back-of-the-house as well. There should be clear communications among multiple stations of your kitchen. Eliminates or retools parts of the system that could impede processes.
Have a geolocation feature built into your system to allow guests to check in upon arrival. Give them the ability to add notes about special requests such as the food being placed on the truck or keeping the interaction contactless.
4. Convert Unprofitable Space Into A Ghost Kitchen
Designed specifically for delivery-only orders, a ghost kitchen provides you with a fully operational production space for lower costs and fewer risks. It is a popular business model for off-premise sales. You can rent out a shared space in a commissary kitchen by the hour or add an incubator kitchen to your existing restaurant. With the former, the equipment is already provided so you can get to work as soon as possible.
An incubator kitchen is within the establishment but operates separately from the restaurant with its own workflow with dedicated equipment and delivery setup. It is a great option for those struggling to fill the dining room seats.
The question of how to increase restaurant sales successfully with a ghost kitchen has a lot to do with data analytics. Find out what's hot in the neighborhood that your menu currently doesn't offer and fill that gap. Read more about ghost kitchens in this blog.
5. Get Into Off-Premise Catering
With off-premise business becoming a more integral part of the foodservice landscape moving forward, you might want to get a jump on a catering strategy to reap more restaurant sales.
Catering involves the process of preparing and serving food on a much larger scale in a single event. You will have to take into account the resources and time required to cook up a large quantity of food. In addition, you also need to plan for the safe transportation of this amount of food.
Determine which of your offerings can be added to your catering menu. You want your catering clients to be treated to the taste and experience they would get in your restaurant. This means that the meals should be similar to what you offer on-site. Learn how to incorporate catering into your business with this blog post.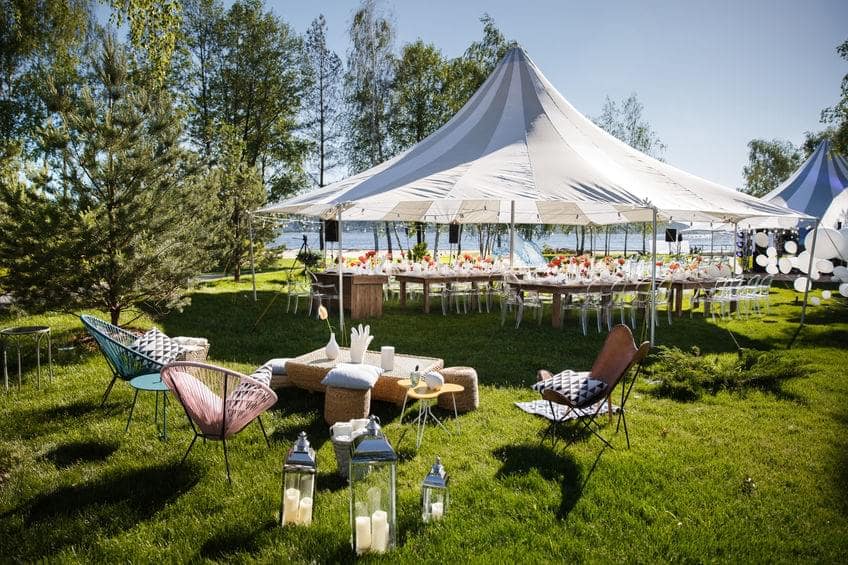 In Conclusion
Successfully serving customers off-premise is all about refocusing your efforts on what matters to the customers. Customer satisfaction for ordering take-out or delivery is fuelled by comfort, convenience, and ease of ordering.
Customers are already willing to order off-site. Statistics show that they are likely to dine in a restaurant they have previously ordered delivery from. They also don't mind spending more on delivery fees if it means they get their food in a short amount of time.
Lean into this and you will be able to build a solid and sustainable action plan to increase restaurant sales. Take the time to learn how to improve delivery and online ordering process as well to further improve your operation.