Improving Customer Service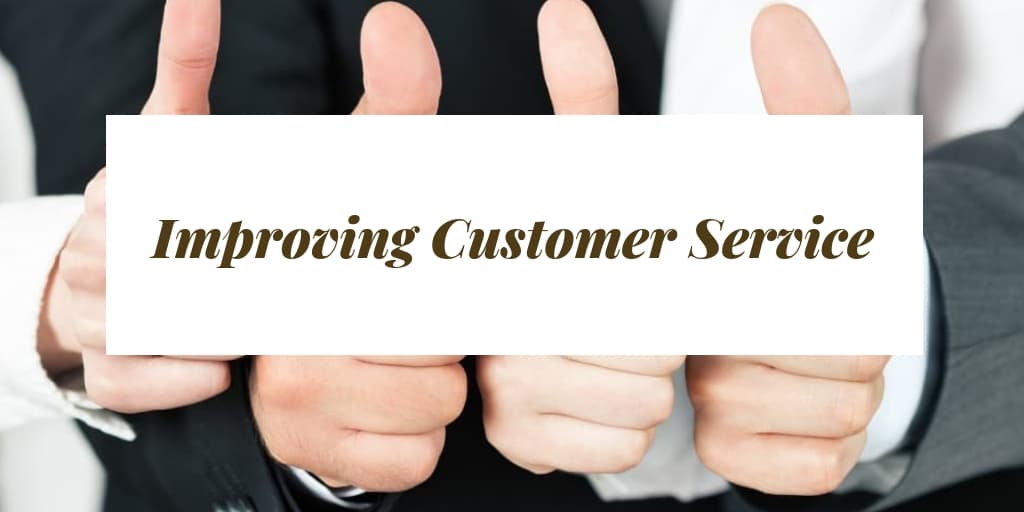 When it comes to restaurant dining, it's about more than just the food. Customers develop their perception of a restaurant based not only off of the food but off of the service they received as well. In fact, customers tend to spend more when they feel they're being treated well! While the importance of customer satisfaction may be in the forefront of your employees' minds, improving on your customer service is the best way to stay ahead of the game and be proactive. First, ask yourself: Is your customer service better today than it was yesterday? If not, here are some tips to improving customer satisfaction through quality service.
Teach hospitality. Your employees should be striving for more than just adhering to protocol. While proper food safety and handling procedures must always be followed for legal reasons, you should train your employees in the art of hospitality. Customer care extends beyond basic services and includes anticipating the needs of guests and being proactive in handling tough situations. Sincerity goes a long way in this business, and the more honest your employees are while providing exceptional service, the more likely your customers are to return for more!

Customer vs Guest. A customer is someone who you seek to gain monetarily from while a guest is someone who is part of your experience. Have employees treat customers as though they were a family member or friend in order for them to become guests at your restaurant rather than paying clients and you'll be sure to have a financial boost in the end.

Build loyalty. Your customers will become more loyal as they continue to return to your restaurant, and rest assured that they will keep returning if they feel they had a pleasant experience. Customer service ensures that the loyalty loop continues, strengthening their relationship with your restaurant, and reinforcing that loyalty with benefits such as punch cards and rewards helps to show your customers that you value the loyalty as well.

Keep records. Caller ID can help to register incoming calls, which can be especially important in delivery services. These records can also help you to remember previous orders and cue those customers into their favorite selections. Your POS system is the key to this, so invest the right amount of time and money into a system with limitless record-keeping abilities, easy recall access, and simple layout structures to speed up the process for your employees.
Again, ask yourself whether or not your customer service is better today than it was yesterday. If you can't definitively say YES, then it's time to take a look at a few of these improvement techniques to achieve 100% customer satisfaction!
DAMON SHRAUNER
Sales Consultant
E Friedman Associates Inc
T: 516-882-1955
D: 712-389-6805
F: 605-782-9015
damon@ckitchen.com