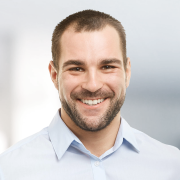 Damon Shrauner
Hello. Let me tell you what I am about.
I have been in the Food Service Equipment industry since 1994. Early in my career I developed the understanding that it is not about me or what I myself will gain; but what I could do to support the livelihood of everyone that I help along the way. The best money you will ever spend is the money spent buying the right item the first time around and I for one take this to heart and will never lead a client astray. That being said, I will not always tell you what you want to hear, but I will always tell you what you need to know so you can make the best decision for your business. If I do not have the answers to all your questions I know where to get them, so you can rest easy knowing you had all the information you needed to make the best decision for you.
Skills:
Market analysis
Product placement
Project Management
Sales
What customers say about Damon
*** was awesome with communication abs effort
*** has been great to work with !!
Easy way to purchase equipment online. Definitely recommend in the future.
Super helpful. Easy transaction!!
Great service, someone was always available to help me get a quote or answer any questions I may have had.
Fantastic in every way but one… 1 of 3 ice machines was lost in shipping. Still awaiting the third machine, a month later.
*** is a Miracle worker and Ckitchen always comes through for me.
Outstanding customer support. Timely communication and quick shipping. Competitive pricing. Highly recommend.
Purchased two ovens for our kitchen. *** was quick to provide us with a quote and communicated through the whole process providing updates on the delivery. Will purchase again!
QUICKER SHIPPING
Great customer service
great customer service and very fast
Excellent service !!!! First, best price on the web. Second, once I made my order, they shipped it fast. Next time I need anything to my kitchen, this is the place to go
Absolutely nothing. I have been buying online for years and I have never come across a guy like ***. He made everything easy and opened me up to a different perspective on my needs. Thank You!
Excellent personalized service. I had a complicated and big order over several weeks for a new location. They solved the problems of my complicated orders so that I got everything the way I needed it. *** was very helpful in making sense of it all.
The price was good and the item was very well packaged. It took longer to get the product than anticipated, but I was provided updates throughout the wait.
EXCELLENT!
I appreciate quick callbacks and response to all my concerns you do a wonderful job and get me product as fast as possible in these trying times
Best pricing, availability and *** was responsive and supportive through the entire initial purchase and beyond with another one.
Great Service