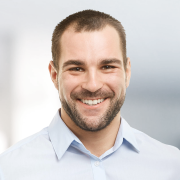 Damon Shrauner
Hello. Let me tell you what I am about.
I have been in the Food Service Equipment industry since 1994. Early in my career I developed the understanding that it is not about me or what I myself will gain; but what I could do to support the livelihood of everyone that I help along the way. The best money you will ever spend is the money spent buying the right item the first time around and I for one take this to heart and will never lead a client astray. That being said, I will not always tell you what you want to hear, but I will always tell you what you need to know so you can make the best decision for your business. If I do not have the answers to all your questions I know where to get them, so you can rest easy knowing you had all the information you needed to make the best decision for you.
Skills:
Market analysis
Product placement
Project Management
Sales
What customers say about Damon
*** was very helpful
Great service and will be coming back
Excellent prices and customer service. Highly recommend.
Good products with fair prices
Great service, I have a problem and they resolved fast
I have first time purchase product from your site. My experience with your sales team was wonderful.
Good service
Manufacture was held up on shipment due to production delays. Ckithcen representative kept me informed on the projected date of shipment.
Ordered a new glass grinder in July-22. Was told that everything was back/slow and wouldn't receive until December 2022. To my surprise, the grinder showed up 2 months early. Thanks CKitchen.com
Your team was very helpful and quick on time delivery.
Really good customer service and everything
Very happy with company and product.
lower prices
I had bought a new freezer from my local freezer guy, after I bought it i asked my local freezer guy for a couple of new shelves. That was in February, i did not hear from my local freezer guy for more than a month. I called him up and asked about my order. He said he forgot to order it! But he will order them this time . So now in September and no word about my order. I started surfing and found Ckitchens , i sent an email on monday the holiday and by Tuesday i had a quote. The price was way better than my local guy so on Wednesday I asked to double it and I ordered it. I had my order in my hand on Friday afternoon! I will do all my business from now on at CKitchens. Service! Thats what I'm talking about! CKitchens.com
*** is amazing to work with and always makes it easy to get what I need! Thanks guys ***
I was 110% satisfied with the service at CKitchen! The customer service rep continually kept me in the loop about the changing delivery dates surrounding my purchase, which as we all know with the current supply-line issues can be a pain. Helpful, friendly, professional and thorough! I will definitely do more business with them
*** was awesome with communication abs effort
*** has been great to work with !!
Easy way to purchase equipment online. Definitely recommend in the future.
Super helpful. Easy transaction!!