3 Tips on Starting Your Own Food Truck Business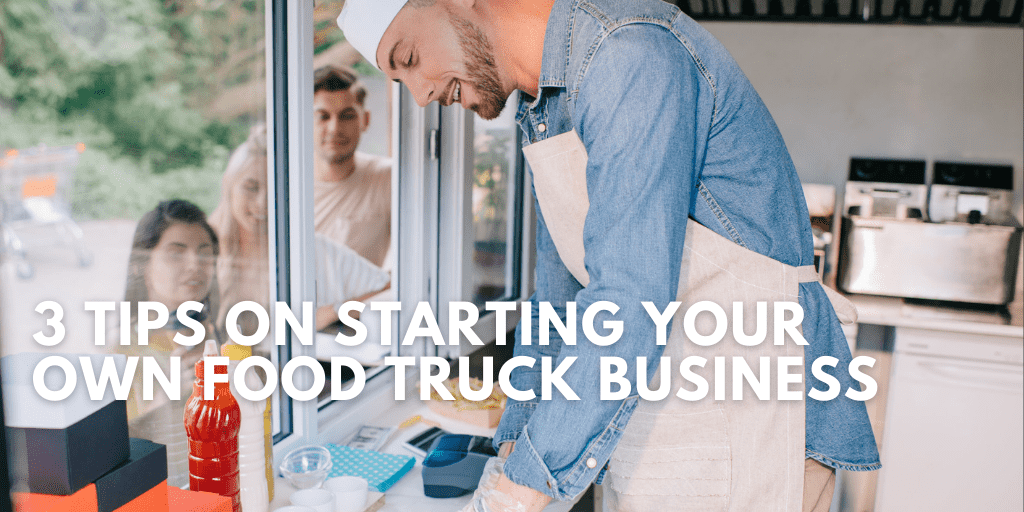 Many restaurant owners have been feeling out the costs and waiting for the right time to enter the food truck race. Longer lines and longer days are typical for summer months, making the allure of starting your own food truck business an opportunity that many simply don't want to pass up for another year. If you're planning to start your own food truck business, negotiating investments and the potential for profits can certainly be a chore. Here are 3 tips for those who are considering opening their own food truck business.
1. Stock your mobile catering truck equipment: The name of the game is versatility, as food trucks operate with a much smaller footprint than a brick-and-mortar restaurant. Equipment takes up a large amount of space in any kitchen, so pinpointing which ones are the largest or most difficult to clean can help you determine what you value most. If the largest or most difficult to clean units are not necessary, you may want to free that space up for more valuable units. Similarly, Complex ingredients and menu items means that you'll likely need more items to maintain them. More equipment means less space, so keep your ingredients and menu simple.
a) Bar Equipment: Serving drinks - whether alcoholic or not - requires more than a display case stocked with bottled beverages. Specialty bar equipment is designed for easy dispensation of bulk beverages, which is essential to those working under tight conditions in a food truck. Rather than having to pull out an entire batch of product every time somebody needs served, invest in bar equipment with easy-pour spouts or taps so that you and your employees can easily and quickly dispense drinks on demand.
b) Bakery Equipment: Specialty food trucks such as funnel cake vendors or cupcake trucks will likely have a larger focus on bakery equipment for their mobile operations. Many items can be made in a brick-and-mortar establishment (unless you're solely operating a mobile food operation), but having some small, versatile pieces of bakery equipment can improve customer satisfaction as well. For funnel cake vendors, one of the biggest investments in money and space will certainly lie in a shallow, flat-bottom fryer. For those baking small batches within the confines of their food truck, consider a countertop combi or convection oven.
2. Don't forget the accessories!: Stocking your food prep equipment is only half the battle. Secondary items and accessories like display cases, serving utensils, and even cash register stands can impact workflow and streamline customer service while keeping your mobile operation running safely and smoothly. Remember that food trucks are not exempt from many of the food safety standards that one would expect from a standard restaurant, so you'll need to invest the time and effort into ensuring that all prepared items are kept at safe temperatures while in your food truck.
3. Pick a location conducive to profits: Location, location, location. Any food truck vendor will tell you that location is the key to reaping the most rewards for your efforts. The right location can cater to rush hour traffic and high-demand clientele, while choosing a backstreet with little to no regular or predictable traffic can leave you scraping to make ends meet. While brick-and-mortar establishments choose their location only once, mobile food trucks must constantly evaluate the success of their location and 'go with the flow', so to speak, in order to tap into the most customers possible.
Starting your own food truck business is an exciting adventure. Follow these three tips to ensure that you're able to hit the ground running!