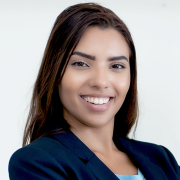 Jenifer Aquino
Jenifer has been a Sales Associate for over 10 years. Prior to that she was a member of our customer service team.

Her focus is on giving you a positive sales experience from start to finish. She is Bilingual and can assist Spanish Speakers with any questions they have.
Jenifer has a Bachelor's Degree in History. She enjoys researching and reading as well as cooking.
What customers say about Jenifer
***was extremely helpful and continued contacting me to ensure order was delivered.
Excellent service
I ordered a part for a *** machine from another company. I had to wait several months and they continued to tell me it was still on back order from the company. I contacted *** at *** and she was able to get me the part within two weeks. Next time I will contact you guys first.
My experience with *** at CKitchen was 1st rate. Having never ordered a commercial refrigeration unit before she asked appropriate questions and walked me through what I might need for the food pantry I'm director for. We received our new reach in cooler in 3 days from payment. This was a very positive experience, all the other locations I spoke to didn't seem to be interested in helping me. Thank you ***, *** Pilgrim Lutheran Church Food Pantry
Always helpful
everything was great need to change anything keep up the good work!!!
Thank you
First of all, customer support is awesome! Ordering is very easy and product arrives in a very timely manner. I would recommend CKitchen to everyone.
Your assistance was superb. *** was terrific
Good customer service
Excellent service.
*** helped me with the purchase of a new bowl cutter. She answered all my questions and made the process super easy. CKitchen is a great place to do business - will be back soon!
*** has been the most nicest and helpful sales person I have come in contact with. She will always go above and beyond to either fix a problem or make our orders go as smoothly as possible. I rate her an A++++
Desperately needed an ice machine. Heard horror stories of 6-8 month waiting periods. Spoke to a *** who recommended a Maxx machine- went over all details and delivered in 1 week- to date, in my 40+ years in the restaurant industry- one of the best if not The Best purchases ever!
Great Customer Service
Easy to work with.
They always deliver , I been a customer for over 10 years . Thank you
CKitchen had the lowest price on the product we were looking for. Freight cost also was also much lower than the several other retailers were looked at. Shipping was fast and the constant updates and even personal phone call from a customer service rep made shopping with CKitchen one of the most flawless and friendly shopping experiences I have had in a while.
Honest price and fast delivery.
The shelving we ordered came quickly and was an awesome addition to our restaurant.