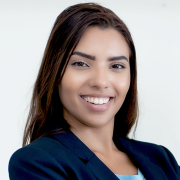 Jenifer Aquino
Jenifer has been a Sales Associate for over 10 years. Prior to that she was a member of our customer service team.

Her focus is on giving you a positive sales experience from start to finish. She is Bilingual and can assist Spanish Speakers with any questions they have.
Jenifer has a Bachelor's Degree in History. She enjoys researching and reading as well as cooking.
What customers say about Jenifer
Excellent service.
*** helped me with the purchase of a new bowl cutter. She answered all my questions and made the process super easy. CKitchen is a great place to do business - will be back soon!
*** has been the most nicest and helpful sales person I have come in contact with. She will always go above and beyond to either fix a problem or make our orders go as smoothly as possible. I rate her an A++++
Desperately needed an ice machine. Heard horror stories of 6-8 month waiting periods. Spoke to a *** who recommended a Maxx machine- went over all details and delivered in 1 week- to date, in my 40+ years in the restaurant industry- one of the best if not The Best purchases ever!
Great Customer Service
Easy to work with.
They always deliver , I been a customer for over 10 years . Thank you
CKitchen had the lowest price on the product we were looking for. Freight cost also was also much lower than the several other retailers were looked at. Shipping was fast and the constant updates and even personal phone call from a customer service rep made shopping with CKitchen one of the most flawless and friendly shopping experiences I have had in a while.
Honest price and fast delivery.
The shelving we ordered came quickly and was an awesome addition to our restaurant.
Great Service!!!
Everything was excellent. The only reason I didn't give 5 stars. Was the distributor put the incorrect address on the paperwork and that took extra 4 days of getting that mess clean up.
great job !!!
Satisfied
*** was teriffic! Went above & beyond Located a hard to find unit in stock & expedited shipping She was very prompt & professional
Our representative *** was very helpful in exchanging a freight damaged oven. Without her assistance we would be stuck with a bad oven. Great Job!!!
Jennifer was fabulous--very responsive and proactive. My only comment on improvement is to have better communication regarding shipping. *** set up a shipping notification so that we would be ready for the delivery, but we never received that notification and the item just arrived without us being able to prepare for it.
Great service
Very knowledgeable about their equipment , helpful and curious. I will definitely use them again in the future and recommend them to a friend
Very accommodating, prompt, and fair price.