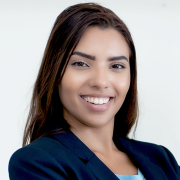 Jenifer Aquino
Jenifer has been a Sales Associate for over 10 years. Prior to that she was a member of our customer service team.

Her focus is on giving you a positive sales experience from start to finish. She is Bilingual and can assist Spanish Speakers with any questions they have.
Jenifer has a Bachelor's Degree in History. She enjoys researching and reading as well as cooking.
What customers say about Jenifer
great job !!!
Satisfied
*** was teriffic! Went above & beyond Located a hard to find unit in stock & expedited shipping She was very prompt & professional
Our representative *** was very helpful in exchanging a freight damaged oven. Without her assistance we would be stuck with a bad oven. Great Job!!!
Jennifer was fabulous--very responsive and proactive. My only comment on improvement is to have better communication regarding shipping. *** set up a shipping notification so that we would be ready for the delivery, but we never received that notification and the item just arrived without us being able to prepare for it.
Great service
Very knowledgeable about their equipment , helpful and curious. I will definitely use them again in the future and recommend them to a friend
Very accommodating, prompt, and fair price.
*** helped me a lot! I want to recognize her excellent service!
Order was delivered quickly and without any issues. *** was excellent to work with and found an excellent alternative when the original item that we were looking for was difficult to find. It has only been a few weeks, but the ice machine is working great.
*** was great. had an issue with damage. they took care of it.
*** is one of the most efficient, competent and polite representatives of a company I've encountered. Her response time to issues and concerns is second to none. My colleagues have already requested her number to order more parts. Thank you ***. Respectful yours, ***
the wait time was way over what we expected
*** is amazing
need better product description/spec and more explicit shipping/delivery outlook on website like your competitor webstaurant.com does.
Good company smooth kind people to work with
we are very satisfied !
Very satisfied with the order procedure, customer support there is very little to improve on , but as I have learned In my past is there is always room for improvement
Very professional, indicated to *** what I needed, she followed through. Delivered on time.
*** has being helping us a lot in our REQUEST