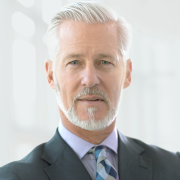 Scott Groves
Scott has been a Sales Associate for over 15 years. He has attended multiple trade shows, is a graduate of the Vulcan Certified Training Program, and has participated in detailed training for scores of manufacturers. His passion for cooking led him to the industry. Scott holds an Associates Degree in Journalism, as well as a Bachelors Degree in Political Science. His greatest joy in his work is a satisfied customer.
What customers say about Scott
Great communication,.and service. Product are described and good proce
*** was great. Did all that he said he would. No price surprises at the end
***takes care of you from the ordering process all the way to making sure your product gets delivered to your satisfaction. Give him a call for all your restaurant equipment needs!
Great customer service help getting me the equipment I needed and bettering the anticipated shipping / delivery time frame.
Extremely satisfied. Great customer service and communacation. Fast delivery
*** is the best!
A hurricane hit and delayed shipping, they kept me up to date and got my order delivered on time for the trade shows I needed to use them at. Great products and top notch service.
Good communication. Quick delivery
I am very satisfied with the order procedure and customer support.
Thanks for the good customer service and support. But there are 2 things that you really lack in order to retain customers and increase sales! 1. If the product is out of stock, you need a button on the site "Report when available" and I will not look for it on the sites of your competitors. 2. If you have your own warehouse, I should be able to see what items you have in stock for a quick order. In that case, I will plan my product range based on what you have in stock. Sincerely, ***
Fast quota and delivery.
I had a great experience purchasing our convection oven. The sales team was really helpful as we made this online purchase. Online purchases can be daunting but this was easy, fast and secure.
*** was so wonderful and helpful to work with!
We love our ice machine! I also liked Scott our salesman he was gravest in assisting me!
Excellent customer service! Product works perfect. Very sturdy.
Great service - great pricing. Highly recommend.
Very satisfied with your people. Went very smooth thanks
The interaction with CKitchen was satisfactory. My only problem was their supplier delivered a damaged product that I felt compelled to accept(was told by United Refrigeration in San Diego there was no replacement). So I can't say I would recommend this to anyone.
CKitchen did a great job: Fast, responsive, and good price. In my opinion the Arctic Air ACP63 Refrigerated Counter-Top Prep Unit we purchased is a piece of junk. We have to fill it with ice to keep safe temperature, but this was not the fault of CKitchen, they did their part as well as it can be. Thank you!
*** has been great with his communication. Times are challenging to say the least and communication helps overcome many of those challenges.