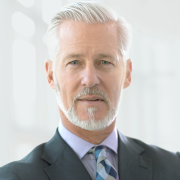 Scott Groves
Scott has been a Sales Associate for over 15 years. He has attended multiple trade shows, is a graduate of the Vulcan Certified Training Program, and has participated in detailed training for scores of manufacturers. His passion for cooking led him to the industry. Scott holds an Associates Degree in Journalism, as well as a Bachelors Degree in Political Science. His greatest joy in his work is a satisfied customer.
What customers say about Scott
Best customer service. Best sales associate.
The interaction with CKitchen was satisfactory. My only problem was their supplier delivered a damaged product that I felt compelled to accept(was told by United Refrigeration in San Diego there was no replacement). So I can't say I would recommend this to anyone.
CKitchen did a great job: Fast, responsive, and good price. In my opinion the Arctic Air ACP63 Refrigerated Counter-Top Prep Unit we purchased is a piece of junk. We have to fill it with ice to keep safe temperature, but this was not the fault of CKitchen, they did their part as well as it can be. Thank you!
*** has been great with his communication. Times are challenging to say the least and communication helps overcome many of those challenges.
Fast delivery
RESOLVED A PROBLEM WE HAD WITHOUT QUESTION. THANK YOU
Delivered as promised when promised. Thank you.
Have used CKitchen a few times and they have been very competitive in price and quick in shipping. Will continue to check them out when we are in need.
Great service
Perfection all the time real people real business
The ordering process was easy enough, what really made this a great experience was the communication, while the product was back ordered the rep was in constant communication, advising me of the shortage and when to expect the actual arrival of the product, hard to find communication like this. Thanks Scott for everything.
The rep that assisted me was ***. He was fantastic! Made the purchase so very easy!!
Very fast response and Pleasant to work with.
Great and timely customer service all throughout the process.
Good Service
*** was the best. He was very helpful with all my needs.
Always love to order from C-Kitchen. Great products and good prices. Customer service is exceptional.
While we haven't used the item yet, so I can't comment on the quality of it, the customer service, communication and delivery were all stellar. Would certainly come back again. Thanks!
*** makes the difference and is the reason we continue using your services. He follows the purchase all the way till delivery. We may not have many items if he hadn't. Thank you!
I ordered a custom Maywood folding table with the home delivery option. The table arrived on the scheduled date, with no damage. Ckitchen was easy to work with, and I love the table.