+

Easy Business Credit for Your Commercial Kitchen!
Get hassle-free easy monthly payment plans for all your CKitchen purchaises with Credit Key.
Get Instant Approval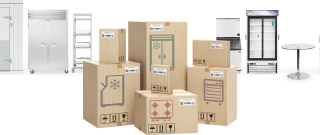 Zero %
Interest
to the first
30 days
Nominal
Fees
1% monthly
after the first 30 days
Extended
Payment
Cyrcles
up to
12 months
How It Works
Get an instant credit line for all your kitchen equipment purchases!
CKitchen has partnered with Credit Key to provide you with easy monthly payment options on all our products. You can now purchase any commercial kitchen equipment on our platform and opt for an instant credit line of $50,000 with Credit Key. You can opt for easy monthly payment terms for up to 12 months. You can also avail interest-free credit for the first 30 days. You only pay for what you use and there are no early payment fees! With Credit Key, you can get approvals within seconds.
Easy Monthly Payment Terms Zero-percent interest for the first 30 days. No pre-payment fees.
Instant Approval In Seconds* *Immediate credit decision and approval. Checking your credit will not affect your score.
Better Credit Lines Avail large credit lines up to $50,000. Only pay for what you use.
Minimum Requirements
600+ FICO Score

$40k+ Annual Revenue

No Open Collections or Bankruptcies
* Checking your credit rate will not affect your score.
Check Your Rate Now
You can use Credit Key for all your kitchen equipment purchases on CKitchen.
Questions? We're always happy to help.
info@ckitchen.com | +1 (800) 555-0666
* Credit line is subject to credit approval. The terms are for a loan to finance a purchase. Loans are made by First Electronic Bank, a Utah Chartered Bank, and a member of FDIC.