Commercial Freezer Cabinets
Add Mobility To Your Frozen Food Storage With Commercial Freezer Cabinets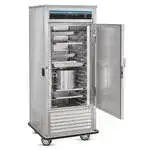 $11,406.00 /Ea
| | |
| --- | --- |
| Retail | $11,406.00 |
| Your Price | $10,335.45 |
View Product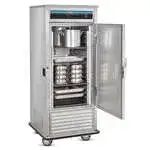 $11,636.40 /Ea
| | |
| --- | --- |
| Retail | $11,636.40 |
| Your Price | $10,544.23 |
View Product
Sorry. No products found.
Commercial Freezer Cabinets Filters
Filters
Commercial Freezer Cabinets: Portable And Heavy-Duty
Commercial freezer cabinets are flexible food storage units designed to store trays or pans of bulk food products and ingredients.
The versatility of these units lies in the storage possibilities inside the cabinets. Tray slides and wire racks are available for organizing inventory so you can fit different types and sizes of containers, including plates, GN containers, and even large pots.
Commercial freezer cabinets are used back-of-the-house. They have solid doors that help maintain insulation inside the unit to ensure that the products are stored at safe temperatures.
Our commercial freezer cabinets by industry leader FWE are designed to meet high-volume needs, with the added benefit of portability for easy transport of inventory. This is especially useful in food service operations such as banquet and catering services, buffets, and cafeterias.
These units are constructed with stainless steel to stand up to the rigors of daily commercial use. To simplify the operation, these freezers come with user-friendly electronic controls and digital display.
If you are looking for other refrigeration equipment, CKitchen has a wide range of products from some of the most trusted brands around the world. From chest freezers, reach-in refrigerators, and walk-in and bar refrigeration to prep tables, chef bases, ice cream cabinets, ice cream freezers, dipping cabinets, soft serve ice machines, milk coolers, and frost tops, we have everything you need to keep your operation fresh.