Wall-Mounted Refrigerators
Wall-Mounted Fridges Are Cold Food Storage Solutions You Can Hang

$2,964.50 /Ea
| | |
| --- | --- |
| Retail | $2,964.50 |
| Your Price | $2,962.00 |
View Product
Premium Brand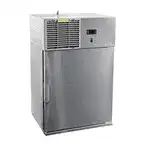 $2,964.50 /Ea
| | |
| --- | --- |
| Retail | $2,964.50 |
| Your Price | $2,962.00 |
View Product
Premium Brand

$3,220.00 /Ea
| | |
| --- | --- |
| Retail | $3,220.00 |
| Your Price | $3,217.00 |
View Product
Premium Brand

$3,220.00 /Ea
| | |
| --- | --- |
| Retail | $3,220.00 |
| Your Price | $3,217.00 |
View Product
Premium Brand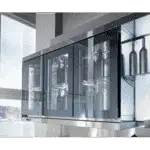 View Product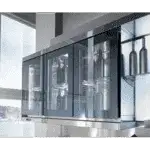 View Product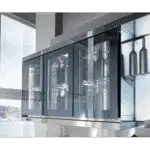 View Product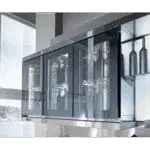 View Product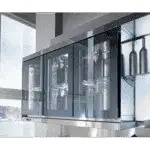 View Product
Sorry. No products found.
Wall-Mounted Refrigerators Filters
Filters
Wall-Mounted Refrigerators & Fridges: Convenient Food Storage
Wall-mounted refrigerator is a refrigerator for a commercial kitchen looking for additional cold storage capacity with no floor space to spare. These are convenient refrigeration solutions that add small cubic feet of refrigerated storage capacity for merchandise like ice cream or essential ingredients that should be accessible at all times.


Wall-mounted refrigerators are supplied with mounting brackets so they can be installed just like any wall oven or hanging cabinet would, making them super convenient and easy to install in most locations and commercial kitchens. The self-contained forced-air refrigeration system is equipped in the unit to create a single piece of equipment capable of delivering uniform cooling performance for optimal product freshness. LED lighting promises product visibility.


Wall-mounted fridges are flexible units that can also be converted into a countertop by mounting them on adjustable legs. They are very easy to keep clean and the interior space is adjustable to suit your unique storage needs. Like any other
commercial refrigerators and freezers
, wall-mounted refrigerators are solidly made, with stainless steel construction and fully insulated doors and cabinets. You won't have to worry about these units getting dinged or developing rust.
Shop our selection of wall-mounted refrigerators from industry leaders like
Glastender
. These units are available with solid doors or glass doors. If you are not sure if you need a wall-mounted fridge for your kitchen, feel free to connect with one of our friendly and knowledgeable foodservice consultants who can help you make the perfect choice based on your needs, your space, and your budget.
If you are looking for other foodservice equipment for your operation, CKitchen has a massive selection of products from some of the most trusted brands in the industry. From
refrigerated display cases
and
reach-in refrigerators
to fryers, ranges, and ovens, we have the best deals you can find online.