Waring Countertop Induction Ranges
Waring Countertop Induction Ranges Provide Portable, Comfortable, and Efficient Cooking Environment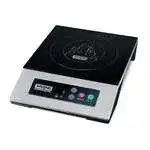 View Product
Superior Brand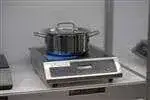 View Product
Superior Brand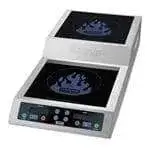 View Product
Superior Brand
Sorry. No products found.
Waring Countertop Induction Ranges Filters
Filters
Waring offers a range of high-quality countertop induction ranges and induction cookers designed to meet the needs of any commercial kitchen. These energy-efficient cooking solutions feature advanced induction technology that heats pots and pans directly, providing quick and consistent heat with precise temperature control. Waring induction ranges and cookers come in a variety of sizes and styles to fit any kitchen's needs, from compact models that are perfect for small cafes or food trucks to larger, more powerful units that can handle high-volume cooking in busy restaurants. Many models also feature durable stainless steel construction, making them built to last in even the most demanding environments. With easy-to-use controls and intuitive displays, Waring induction ranges and cookers allow for effortless operation and monitoring of cooking processes. Additionally, many models include safety features such as overheat protection and automatic shut-off to ensure safe and reliable use. Whether you're looking for a compact countertop induction range or a powerful induction cooker for high-volume cooking, Waring has a solution that will meet your needs. With their advanced technology, precise temperature control, and durable construction, Waring induction ranges and cookers are an excellent choice for any commercial kitchen.