Panasonic Countertop Ovens
Add a Durable and Reliable Panasonic Countertop Oven to Your Kitchen
Highly Rated Panasonic Countertop Ovens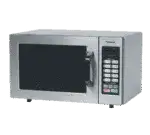 $320.00 /Ea
| | |
| --- | --- |
| Retail | $320.00 |
| Your Price | $310.03 |
View Product
Premium Brand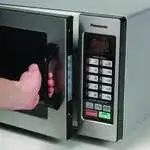 $630.00 /Ea
| | |
| --- | --- |
| Retail | $630.00 |
| Your Price | $545.50 |
View Product
Premium Brand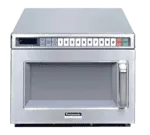 $1,050.00 /Ea
| | |
| --- | --- |
| Retail | $1,050.00 |
| Your Price | $918.32 |
View Product
Premium Brand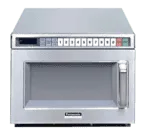 $1,135.00 /Ea
| | |
| --- | --- |
| Retail | $1,135.00 |
| Your Price | $992.89 |
View Product
Premium Brand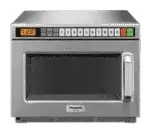 $1,185.00 /Ea
| | |
| --- | --- |
| Retail | $1,185.00 |
| Your Price | $1,032.13 |
View Product
Premium Brand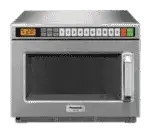 $1,335.00 /Ea
| | |
| --- | --- |
| Retail | $1,335.00 |
| Your Price | $1,161.64 |
View Product
Premium Brand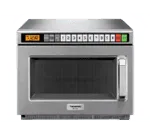 $1,430.00 /Ea
| | |
| --- | --- |
| Retail | $1,430.00 |
| Your Price | $1,247.98 |
View Product
Premium Brand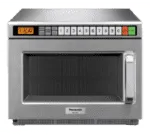 $1,520.00 /Ea
| | |
| --- | --- |
| Retail | $1,520.00 |
| Your Price | $1,326.46 |
View Product
Premium Brand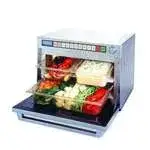 $3,555.00 /Ea
| | |
| --- | --- |
| Retail | $3,555.00 |
| Your Price | $3,104.24 |
View Product
Premium Brand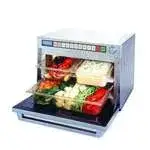 $4,720.00 /Ea
| | |
| --- | --- |
| Retail | $4,720.00 |
| Your Price | $4,116.75 |
View Product
Premium Brand
Sorry. No products found.
Panasonic Countertop Ovens Filters
Filters
A commercial kitchen needs delicious food cooked rapidly and efficiently to create an impact on its customers. Panasonic's commercial countertop oven is ideal for heavy-volume steaming and microwave applications in restaurants, banquets, supermarkets, and delis, as well as school food service, health care, and institutional catering centers. The versatile and durable range at CKitchen is the perfect choice for restaurant owners looking to upgrade their kitchen space. The models provide 3200 Watts of cooking power through digital displays and exceed all safety performance and sanitation standards for commercial food service microwave ovens. The units have top and bottom energy feeds, four magnetrons, programmable pads, and memory keys that power effective, quick cooking. In addition, the models have grab-and-go door handles, removable center shelves, and easy-to-clean air filters. Made from stainless steel, they are rust and corrosion-resistant. Panasonic's revolutionary countertop ovens apply efficient microwave technology with steam to cook foods perfectly. The technology makes it more than four times faster than traditional steamers. The units are also perfect for smaller kitchen spaces as they have small footprints. Yet, their cooking chambers can accommodate two full-size deep-covered steam table pans or four half-size pans. The units only need to be plugged in and are ready to cook without the need for complicated installations using water inlets or drain pipes. The steamer operates in both manual and pre-set modes for consistent meal preparation. Check out the full range of Panasonic countertop ovens to improve services in your commercial kitchen space.