Hotel Foodservice Equipment Basics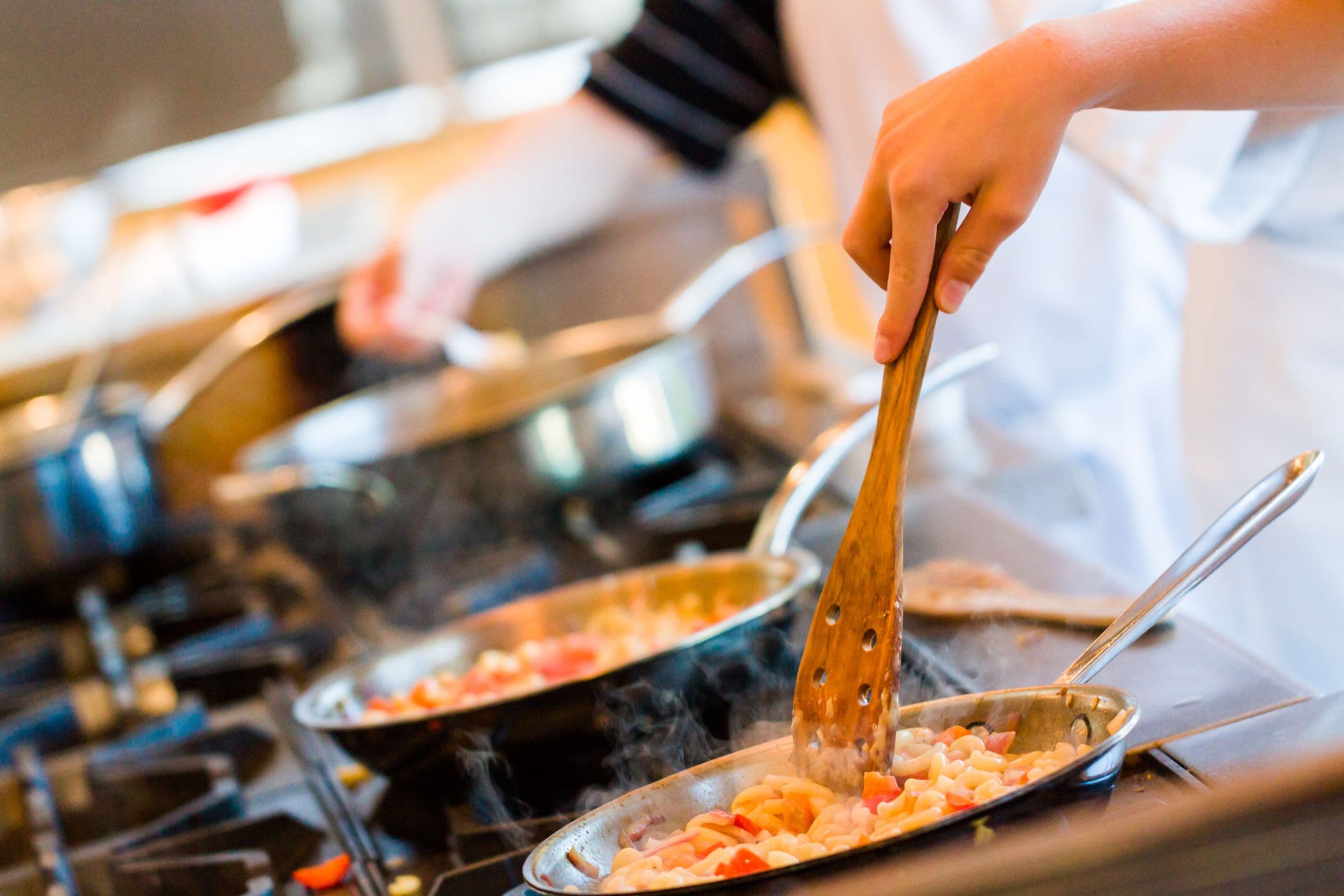 Foodservice is sometimes a smaller cog in the larger machine, and hotel foodservice is just one of those situations. Hotels are primarily known for sleeping accommodations, but the foodservice they provide is an integral part of any customer's experience. Hotel foodservice is complex, with many departments under Food and Beverage. There are Directors of Catering, Restaurants, Room Service, Beverage, Banquets and Kitchen, all reporting to the Food and Beverage Manager in the largest operations. The backbone of these operations is the foodservice equipment!
Unlike the majority of foodservice operations, hotel foodservice works with - and is dependant on - other departments within the business: Housekeeping for linen, Human Resources for hiring, and Purchasing to get the OK for purchase orders before placing orders to vendors. While hotel foodservice is definitely a 'team effort', the departments it relies on also relies upon them to meet foodservice needs! For instance, while housekeepers supply linen, they also may be in charge of delivering room-service food items prepared in the kitchen as well. Thus, the equipment used in the foodservice department must be able to be durable, as it could be used across a multitude of departments within the hotel.
There are many different types of hotels, from airport, luxury, resort, convention, boutique, budget, city and the list goes on. Depending on the type of hotel you're operating, your equipment needs may vary. A hotel is a round-the-clock operation, with banquets, room service and meals for its guests. Catering events also adds another layer of demand in the foodservice arena! As a general rule-of-thumb, your hotel will likely require at least these items at a minimum:
While there are literally hundreds of additional items you'll want to consider for your hotel, we can help you sort through the list to find what is best for your individual needs. Some items such as small refrigerators and coffee brewers that could be purchased for every hotel room are best negotiated with one of our specialists, as these should be durable and cost-efficient! We understand the demand, and we're here to help.