Steamer or Combi Unit ….Which should I buy?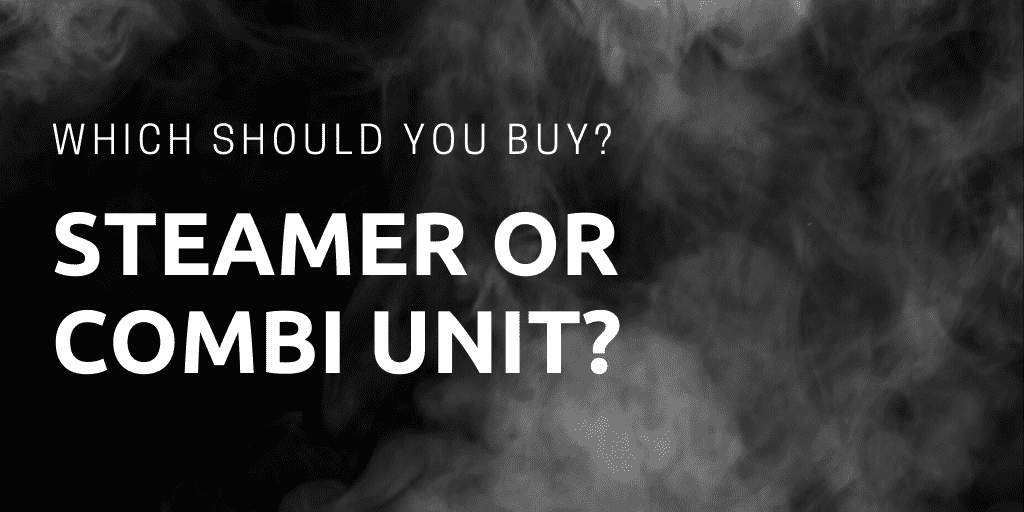 Steamer or Combi Unit ….which should I buy?
The best choice would depend on the menu and use.
Steamed menu items are becoming popular as the health craze becomes more of a traditional player rather than a trendy fad. A steamer will do just that…steam foods. Frozen or raw products can be prepared and will result with the expected steam finish. Of course, foods once cooked in a steamer and stored in the "food bank" refrigerator can be reconstituted by the same unit to a perfect serving temperature . However, it will still have the same steam finish result. If that fits the bill, then a steamer would work just fine for you.
Steam cooking is only one of the many types of cooking a combi oven will do. In addition, it has the ability to be a convection oven. Unlike a standard CO you will now have the ability to adjust humidity levels, providing the best results to your products. The real magic starts when the COMBInation of convection oven and steam are both introduced in the unit's cavity at the same time. The result is faster cooking times and this translates to juicier beef and poultry dishes. The appliance is fit for many culinary applications, including baking, roasting, grilling, steaming, braising, blanching and poaching. The advantages of this technology are short cooking times and a gentle preparation method, both of which lead to enhanced vitamin and nutritional preservation when compared to traditional cooking methods.
To list, here are some of the other advantages:
complete Temperature and Humidity control

uniform preparation results in uniform cooking results (every time!)

different dishes can be prepared in the same cavity without any transfer of flavor from one product to the other

simultaneous processing of different products can be controlled (when probes are specified and put to use)

great dry-frying results can be expected

dehumidifying of products such as fruits and veggies
The benefits of making a combi unit a part of your cooking arsenal will open up many doors for your menu planning thereby enhancing your repertoire of cooking feats.
LENNY TELLER
Contract/Design/Engineering
CKitchen.com
E Friedman Associates
(917) 335-1127
lenny@efriedman.com